Small wonder
Nano technology is the future of all technologies that allow humans to manipulate super small particles. Vipin Kumar on the magnitude of opportunities in this field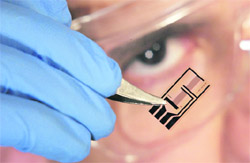 Nano technology aims at the design and creation of functional materials, structures, devices and systems through direct control of matter on the nano meter length scale and exploitation of novel phenomena and properties on this length scale. The length scale is usually defined as smaller than 100 nm, depending on the physical and chemical characteristics of the particular system that undergoes quantitative and qualitative changes when the length scale boundary crossed.






lLucrative sector
lThe right choice
lDream of joining Navy
lMultimedia, a good option
MBA in your pocket
Distance learning MBA programs have gained increasing popularity as these offer numerous benefits that traditional MBA programmes lack. Distance learning programs offer a good course to the business profession, since they allow for much greater flexibility than traditional, in-person instruction.
Careercature
Sandeep Joshi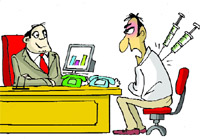 Sir, I am already on steroids — I'll be able to achieve the target.

Food for Thought
Stretched by stress
All is ephemeral, stress and the stressors as well." However, the present horizon of Indian incorporation is quite contrary to the adage. Troubled economy, is acting like an emotional roller coaster.
Addressing the problem
Work related stress is not a sign of weakness in an employee; it is a symptom of an organisational management problem, which must be addressed.
Build a new you
Success in work place is in direct proportion to one's self-image. Self -image is what makes or mars one's career. Once a new belief about oneself goes into one's subconscious, it becomes a reality.
Women earn less than men
Women with children earn almost a third less than men and still face too many career obstacles, a global trade union said in a report released today.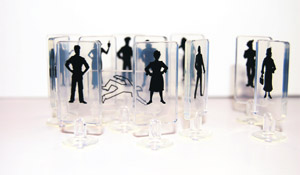 Dealing with men & mind
Do you think a lot about why people behave the way they do, why some people are more violent than others, why some are prone to depression, or anorexia? In other words, why do people do what they do? This is an age-old question, and the scientific study of this question is psychology.Psychology is the study of the way humans and animals act, feel, think, and learn.
Healthy hiring trends
India Inc is likely to witness 10-15 per cent increase in hiring in 2010-11, led by the telecom sector which is forecast to provide a whopping over one lakh jobs, global consultancy Ernst & Young has said.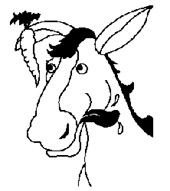 Happiness work
Good deserve better
Gems of ancient wisdom
Many bosses are quick to censure faults, but become miserly when it comes to praising a job well done. Reward good work to encourage more of the same. Elder brother Rama felt so indebted to Lakshman for all that he did for him. To repay the debt, both were reborn — as Krishna and Balarama, but with Balarama being the senior this time around.