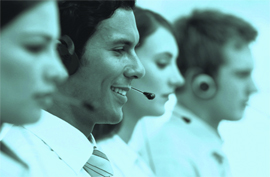 Kingsized care
How often have you been impressed by the response when you call to ask for information about your mobile, air tickets, hotel bookings etc.? If the experience has been good, the person courteous and the answer useful to you, you will stay with that service or buy the product. But as often happens, if the person on the line is discourteous, mumbles something and is unable to give you the required help, you may never call again.


Careercature
Sandeep Joshi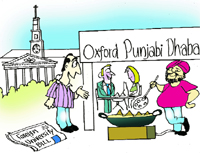 India's inviting Oxford. Come, Let's go home and set up shop there

Career Hotline


Sensible NETworking

Veterinary courses

The cost factor

IAS for engineers too
Boom in Gulf
The Gulf is on the verge of a boom and there will be thousands of jobs for skilled Indians, especially in the petrochemical sector, says Ravi Pillai, managing director of the Saudi Arabia-based Nasser S. Al-Hajri Corporation.
An eventful choice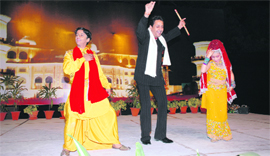 We have entered an age where events touch every aspect of our lives. Events have changed the mode of entertainment for a common man. The event industry has grown tremendously over the past 10 years. Many organisations are now increasingly resorting to sponsoring events for increasing awareness of their existing products and those to be launched in future besides attracting media attraction.
Plan for a perfect placement
Tell us about yourself? What do you know about our company? Why should we hire you? Can you work well under deadlines or pressure?" Just the thought of a recruiter asking you these questions makes most of us breakout into a cold sweat? nd the reason behind is the lack of preparation.
Training holds the key
Priyanka Arora, Head Corporate relations ITFT Group, is also involved in training students for perfect management of different events. She talks about the importance of training in this sector. Excerpts from an interview:
Road beyond pedagogy
Counselling is a lucrative career choice for those with B.Ed and M.Ed degrees, writes S.K.Bawa
A B.Ed or M.Ed degree does not necessarily mean that one can have only a career in teaching.
'Sacrificing' women
Years of growth may have earned women their place at the office, but when it comes to home, their careers take a backseat to their husband's job, a study has claimed.