SHORT TAKES
Of snarls, suspense and separatism
Reviewed by Randeep Wadehra
Tsunami on Roads: Wake up India
by Dr Sanjay Kulshrestha.
Conscious Citizens.
Pages 207. Rs 250.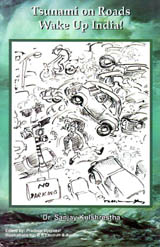 TRUST Indian authorities to place the cart before the horse. Even before a yard of decent road was added, doors were opened for corporate houses to set up automobile manufacturing plants in the country. Soon the roads of various shapes and sizes disappeared under the "tsunami" of traffic – not just within towns and cities but the highways too. And, since no preplanning for managing the "auto-explosion" was done, loss of human lives due to road rage hit the roof — one serious accident every minute and one death every five minutes! Did you say mayhem and massacre? Bingo.
This book is a must read not only for road users but also for powers that be.
The Unprofessional Photographer
by Ratinder Jhaj.
Frog Books.
Pages 107. Rs 125.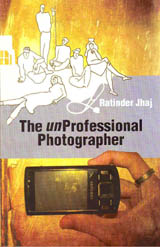 Its title and illustrations promise a chuckle-raising read if not a laugh riot. The back-page blurb raises the spectre of spine-chilling suspense that reaches a cathartic climax, impelling one to recall such medico-thrillers as Robin Cook's Coma and Tess Gerritsen's grisly The Surgeon. Alas!
Kabir loves and marries Naina whereas Tarachand and Chaaya are courting. All the four are young doctors. Just when one settles for a soft, romantic narrative it takes a "suspenseful" turn. No, there are no dead bodies with an anonymous fiend on the prowl in the aseptic hospital interiors, and certainly not mysterious sudden deaths or patients going into coma. It is only a ward boy taking video shots of pregnant patients in varied states of undress in the labour room!
Normally, the matter should have ended with such a depraved delinquent handed over to the police for investigation. But, we sit up and note that the hospital authorities are chary of even filing an FIR. Is there more to it than perverted photography? Maybe, some sort of porno-mafia? If you are smacking your lips for a desi crime-thriller just banish the thought! The izzat factor deterred them, actually.
Banal anti-climaxes, contrived situations, undeveloped plot and caricatured characters are this novella's bane. Many situations are added as afterthoughts, which are as unappetising as jute patch on silk fabric. Writing fiction is not an amateur's cup of tea. One needs to do thorough research, develop the plot with dollops of imagination, craft it with diligence, give each character a distinct personality and then choreograph the interplay of emotions, situations and persons in such a way that the end product becomes a compulsive read. Jhaj, a medico, displays knowledge of her profession and good command over the language, but writing skills she needs to acquire.
The Punjab Crisis: Student's Perspective
by Mohammed Jameel.
Unistar.
Pages xiii+225. Rs 495.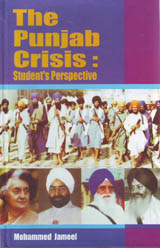 Neither the Naxalite movement nor separatism in J&K as well as the North-East had ever tested India's socio-political fabric and strained its governmental superstructure to the extent that the Punjab terrorism did. It was the most potent challenge to the state's credibility – a challenge that was overcome but after paying a heavy price in terms of human life, property and inter-community relationships. Those of us who followed the print media (the only credible source of information since the electronic media comprised AIR and DD only) in those days can still recall the horror of the times. We all know what the prominent politicians' respective stands were. We also were aware of the views of the intelligentsia through their writings in major news publications. But, thought processes taking place among the educated youth of the time remained an enigma.
Jameel has done a signal service in this respect by coming out with a well-researched tome on what the student community in Punjab thought about various issues relating to the terror-stricken state. I wish the publisher had shown more diligence while binding the book.