Tweet and sour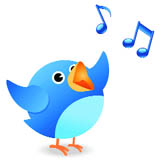 Mud slinging becoming the order of the day on Twitter, we talk to a few die-hard tweeters on where to draw the line
The little birdie's yellow beak can peck real hard at times. It just pecked Shashi Tharoor, tweeted some hush-hush matter about his lady in question and the damage was done. Next day, the mud slinging fest got worst (or better for that matter). Tharoor for a change didn't seek help from his birdie unlike Lalit Modi but the score was settled at a deuce. Blame the birdie for starting the controversy and unwrapping the secrets.


One for sorrow?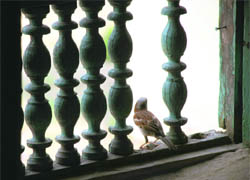 A lone sparrow looks out in hope as the city recently celebrated World Sparrow Day. Photo: Sanjeev Kumar
Chef's special
Her dream is to be in Garry Rhodes's (celebrity chef, English restaurateur and cookery writer) league one day. She stands 10-12 hours a day, maintains provisions, is the lone girl in her workplace and drives back home at the dead of night - Mandeep Kaur Tiwana, a tall, lean girl in late twenties from Bhatinda exudes loads of confidence.
Treading on treacherous ground
City youngsters provide some helpful tips when it comes to protect oneself in the big bad cyber world
Today, when we study, shop, chat, pay bills, play games online, it's almost impossible not to have friends with whom you connect on Internet. However, the recent Shoib Malik-Ayesha case once again puts all pervasive online love in a spot. Should you, shouldn't you — we check out with city youngsters.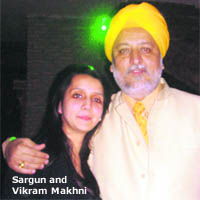 Bond wagon
Daddy's darling
(Sargun and Vikram Makhni)
Relationship: Father and daughter Time together: 20 years Same to same:  We are movie buffs and enjoy old Hindi action flicks. Yet different: I can talk for hours, he doesn't speak much and loves to listen.  — Sargun
Funny takes:  We go out to eat golgappas especially when we are having bad throat on the pretext of going out for a walk.
Relatively speaking
I do…virtually
Fast and disastrous
The world is changing at a dynamic pace and so is our lifestyle. People are becoming tech savvy and emotions are being expressed virtually. Love starts through private messaging, chat rooms, blooms via emails and more often ends up in an Internet wedding. People have accepted this digital world as an integrated part of their real world. This 'technological' way of getting married is neither accepted by law nor by society.
Renee Writes


Believe in yourself
I am a 28-year-old woman, spiritual by nature. Yet, I have many problems. I am overly anxious all the time. I am self-critical and very concerned about what others think of me. I have strong moral values. I don't smoke or drink. I am a total vegetarian yet I don't feel that I am at peace at all. I have a very restless nature. Can you suggest how can one find peace? I feel that I must just be conformist so that every one accepts me. First as a kid I really looked for my parents approval now I look for that from everyone. I would be happy if you could guide me in any particular way for leading a happy and good life.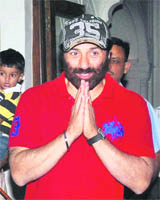 JEE AIYAN NU: Sunny Deol interacts with his fans at Patiala. PTI photo
Ethnic elegance
Salwar suits, churidars and saris are good options for the summer
Beginning a new season of the latest fashion prospects, style possibilities and wardrobe probation, the summer is being received well by the fashion conscious. And, by that we don't mean strings, straps, tanks, jumpers, tunics and hot pants but the very elegant and graceful traditional wear.
Fashion jungle
Another designer store opens in Chandigarh! And another reason to smile for fashionistas high on brands. Aranya, a designer boutique opened in Sector 7, offers designer suits, sarees, tunics and fabrics to pep up your summer wardrobe.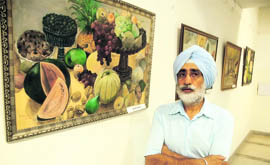 Different strokes
Artworks by GS Harika doesn't follow a set pattern or a particular theme. They are as diverse as his experiences. "Every painting is inspired from an experience in life. A theme would have limited my thought process and creativity," he says.




Photo: Vinay Malik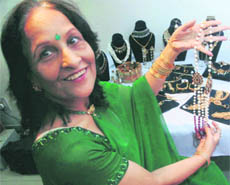 Something for the bride
Contemporary as well as ethnic jewellery in pearls, semi-precious stones that one can wear in more than one way is on offer at the jewellery show by Kidar's Gallery -7. "Our ornaments are an alternative to gold and diamond jewellery. Crafted by master artisans, our jewellery is in sterling silver plated in 22k gold, so easy on pocket," says Nirmal Maheshchand, the owner of the gallery.

Photo: Vinay Malik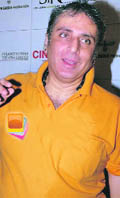 Chasing fame
2010 is revival year for Kapoor family: Aditya Raj Kapoor
Bollywood legend Shammi Kapoor's son Aditya Raj Kapoor says 2010 will be the Kapoor family's year of revival because he himself is set to appear in the new film Chase and cousin Randhir Kapoor too makes a comeback with Housefull.
Naked truth
Hollywood beauty Catherine Zeta Jones has proved that age does not matter when it comes to looking good as she has stripped for her first ever nude photo shoot at the age of 40.
Hair to stay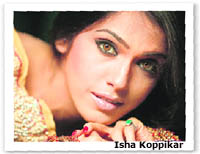 Bollywood actors Isha Koppikar and Aarti Chhabria walked the ramp donning hairstyles and make up done by the Bharat and Dorris group here on Monday during their two-day Hair and Make Up fashion week event held here. Other models also walked down the ramp with their gorgeous hairstyles, but actresses Aarti Chabbria and Isha Koppikar were the showstoppers. Aarti, wearing a white gown, has worked with the duo for many years and felt the platform for hair and make up stylists was amazing.
Trouble in paradise?
Angelina Jolie is apparently not happy with partner Brad Pitt these days. The National Enquirer reports that she hates Pitt's shabby look. She is said to be urging the actor to get rid of his ridiculous beard hiding his bad looks and have a facelift." Angie told Brad he looked like a total wreck and needed to do something radical before she found him attractive again," a source said."
Mariah the Hero
Singers Mariah Carey and Wyclef Jean are to be honoured for their civil rights work at the National Action Network fundraiser.The Hero hit-maker and the Haitian hip-hop star will be handed the Keepers of the Dream trophy, in memory of Dr Martin Luther King, Jr, who championed African Americans' civil rights.
How petty!
Hollywood hunk Robert Pattinson has been accused of turning his back on relatives after finding fame.The 24-year-old star, who rose to stardom with his role of a vampire in Twilight saga, has been slammed by his aunt Diane Nutley for 'freezing out' family."It looks like we're being frozen out.