Advantage AGE
It is the senior brigade that's been making a mark in IPL 3, a format meant essentially for young players, writes Abhijit Chatterjee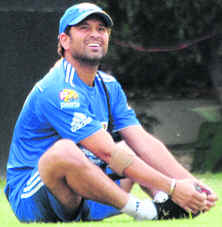 In March 2007, India performed miserably in the cricket World Cup in the West Indies. The one-time world champions who, prior to the tournament, were said to be among the most formidable squads were unable to even get past the league stage. Back home, still nursing their wounds, the senior players, including Sachin Tendulkar, then captain Saurav Ganguly and Rahul Dravid, took the conscious decision that they would not play in the inaugural ICC Twenty20 World Cup to be held in South Africa in September the same year.
Sachin Tendulkar, who has voluntarily not played any Twenty20 international games except the one in South Africa in 2006, has been among the top scorers in IPL 3. Photo: Pradeep Tewari

Slim chance
People able to taste fat are likely to remain slim as they tend to eat less fatty food: study
Deakin University (DU) researcher Russell Keast and doctoral student Jessica Stewart, working with colleagues at the University of Adelaide, CSIRO and Massey University (New Zealand), have found that humans can detect a sixth taste — fat.
Fitness mantra
Mother's dairy
Sunita Bhatt
When a baby is born, the mother is born." This is a very special period in both the mother and baby's life. While it is exciting to be a new mother, there is also a sense of responsibility for bringing up your baby the right way. You are physically exhausted after the trauma of childbirth but you want to make sure your baby is well looked after. Relax; maternal instinct is one of the strongest instincts in nature.