The human touch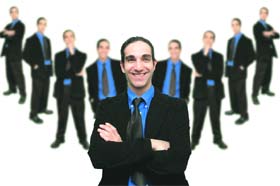 Companies are increasingly being rated according to their reputation as employers and as places for talented professionals to work. Usha Albuquerque on the challenges and thrill of a career in HR
Today the primary task of human resource management is the efficient use and development of available skills and talent within an organisation. Whether staffed by women or men, the work varies a great deal from one establishment to another depending on the size and the activity of the organisation.


Careercature
Sandeep Joshi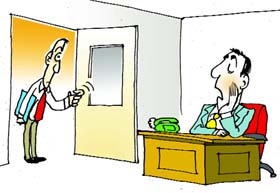 Sorry. I can't hire you. Here opportunity doesn't strike by knocking at the front door. We have backdoor entry for that!

Job prospects
Most organisations recruit trained graduates at the management trainee level, where they are then put through the paces of the job and rotated in all the departments of the organisation for a better understanding of the management structure and the activities of the organisation.
Industry Speak
Patience & prudence pay
The most important asset of any organisation is its people and managing this resource to get the most optimised output is the core importance of HR. Human resource management plays a strategic role in the organisational development, says Deepak Kaistha, managing partner, Planman Consulting and director on board in Planman HR Pvt. Ltd.
The fine CUT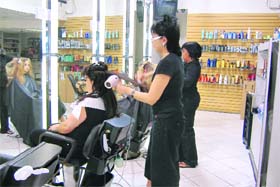 If you are passionate about cutting and styling hair, want to do something creative, don't like studying, want to make big bucks, and want a cool job, then hair styling is the career for you, writes Sanjana Kalra
Today, hair means big business. And it's not just the celebrities who are constantly reinventing their looks. More and more people are willing to experiment and in turn spend money on getting the perfect hairstyle.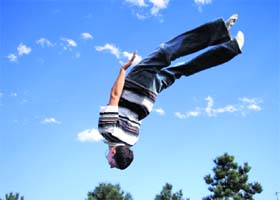 office Mantra
Transition time
Neha Kapoor on how to shift smoothly from the student mode to the employee mode
you have just passed out from the university and joined an organisation as a management trainee, after having cleared several rounds of written as well as oral interviews. With great enthusiasm and hopes of making it big in life, with great expectations from the job as well as from your own self, you go to work every day.
For easy adjustment
Take it easy policy: Try to take things calmly. You are treading into unfamiliar zones and socializing with unfamiliar faces. The situations as well as the people you are dealing with might seem hostile to you initially and this might prevent you from approaching them.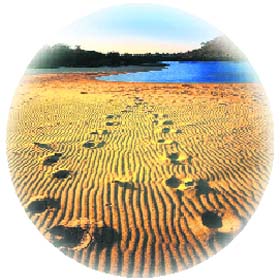 Course chat
ITSM programme
ITpreneurs, the global leader in IT Service Management (ITSM) and IT governance training solutions, has launched blended ITIL Expert Programme — an efficient path for IT professionals to achieve ITIL Expert Level in one-go.
International twinning engineering programme
Manipal Education has announced the opening of admissions to their International Centre for Applied Sciences (ICAS) Twinning Programme, a collaborative arrangement with foreign universities.
Happiness @ work
Gems of ancient wisdom
Do what has to be done
Incomplete as we mortals are, each one is good at some things and not so good at the others. Hence, we like to do stuff we are good at and keep postponing the deeds we detest. But Krishna (Gita 18.10) says, "An enlightened person is neither attached to work he is good at nor does he hate deeds he cannot do well."
Career Hotline
Pervin Malhotra

Pulse of fashion

Arithmetic and account executive

Sound success

Master's course without entrance test