From backwaters to forefront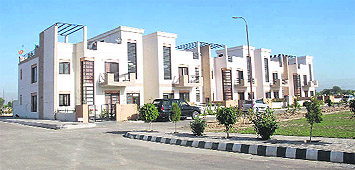 Charandeep Singh
Bathinda and its adjoining areas have been known as the backwaters of Punjab for a long time. But the picture seems to be changing now, especially in the rural areas of Malwa, if one considers the growth in the real estate sector in the area.
A view of HBN Sunrise City, which has the latest sewage disposal system throughout the Hi-tech city and a sewage treatment plant.

GREEN HOUSE
Impeccable Turf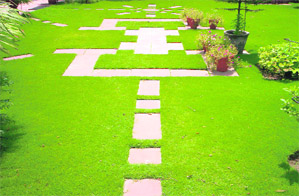 Satish Narula
Every season has its merits and demerits. The sweltry weather may be a cause of concern for gardeners in some respects, but it has its own advantages, too. If you are planning to have a new lawn laid in the garden, then this is the best opportunity to initiate the process. The biggest problem in the home gardens is the space constraint. The limited lawn area is the only place where garden lovers can unwind in the lap of green. But maintaining a lush green lawn is no child's play.
TAX TIPS
Buying two houses from CG
S.C. Vasudeva
Q. A residential house that was acquired by me in 1990 was sold in March 2010. The Capital Gain, after adjusting the Indexed cost of acquisition and construction of the house, is Rs 55 lakh. I want to avail myself of the exemption available on Transfer of Residential House Property under Section 54. My questions are as under:
REAL TALK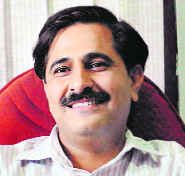 Innovation holds the key
Pradeep Sharma
Director of Zirakpur-based realty firm ONS Developers Sunil Bandha is a builder with considerable experience. A builder credited with innovations in the construction industry in Chandigarh's vicinity, particularly in the Zirakpur-Dera Bassi belt, Banda says that the future belongs to innovative concepts.
Q. Did recession affect the realty prices in Chandigarh's periphery?
A. The genuine buyers were always there even during the worldwide recession. But there is no doubt that investors and fly-by-night operators had a really tough time during the slowdown bringing short-term crisis for the realty sector. With the economy back on the track, the sector is poised for a major boom now.