Born to act
Son of a staunch Arya Samaji who was against acting, Balraj Sahni was an actor with the talent for stealing the show and capturing the maximum applause,
writes Paramjit Singh
Birth anniversary on May 1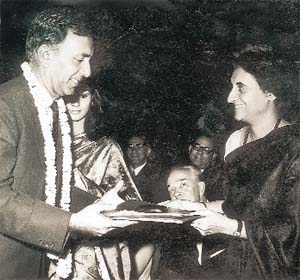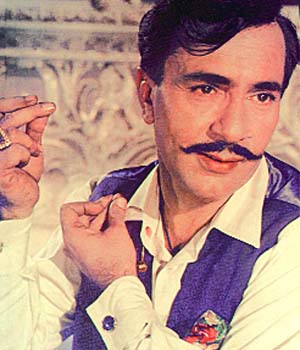 Talented and versatile, Balraj Sahni gave a number of super hits and was the recipient of many prestigious awards
Balraj Sahni was a highly talented, diligent, sincere and serious actor. He was an actor with the talent for stealing the show and capturing the maximum applause. He was born on May 1, 1913, in Rawalpindi, Pakistan. His father, Harbans Lal Sahni, was a staunch Arya Samaji with a strong dislike for acting and dancing.
His childhood name was Yudhishtar,`A0which he later changed to Balraj,`A0and began to be called Balraj Sahni. Since his early school days, he had a taste for literature. He not only did MA in English literature from Government College, Lahore, but also contributed exhaustively to the college magazine, Raavi. Although his father was against acting, he kept on acting in skits and one-act plays during his college days.
After the completion of his studies, he became a cloth merchant, and lent a helping hand to his father in extending his family business. A few months later, he went to Shanti Niketan at Calcutta and served there as a teacher for two years. Then he shifted to Mahatma Gandhiís Sewa Gram Ashram, and after having a brief stay there, he joined the BBC Londonís Hindi service.
He served the BBC for four years as an announcer. Later he got associated with the Indian Peopleís Theatre to exhibit his acting talent in various stage plays.
The stage plays served as a firm ground for his acting career. Then one day he switched over to acting in films. His debut film was Justice, whereas he gained recognition. In his second film, Dharti Ke Lal, which was directed by KA Abbas, he played the role of a young man who, in spite of all odds, stands boldly against social injustice.
After Dharti Ke Lal, Balraj gave a number of super hits to the film industry. Being a versatile and talented actor, he delivered several hits. Among his more than 100 blockbusters, the films that are laudable and cannot be forgotten include Hum Log, Footpath, Do Bigha Zameen, Aulaad, Jawab, Hira Moti, Garam Kot, Kathputli, Pardesi, Seema, Raahi, Devar Bhabi, Anuradha, Parineeta, Chhoti Behan, Anpadh, Kabuliwala, Haqiqat, Sangharsh, Ek Phool Do Maali, Neel Kamal, Waqt, Do Raste, Hanste Zakham, Duniya, Chhoti Bahu, Humraaz, Pavittar Paapi, Garam Hawa and Mere Humsafar.
Apart from being a great actor, he was a well-known author also. His most famous writings are Mera Pakistani Safarnama, Mera Roosi Safarnama , Cinema and Stage, Purab ke Bhai, Meri Filmi Atamkatha and Meri Gair-Jazbati Diary. He loved Punjabi, Punjabi language and Punjabi food.
Sahni was the recipient of many prestigious awards and honours. He was awarded the Padmashri for his exemplary contribution to the development of Indian cinema. He was a man with a great heart and was a generous benefactor. He always preferred signing films with good scripts and significant roles. Money was not his priority.
As far as his family life was concerned, he married Dammo (Damyanti) in 1936, but she passed away in 1948, after leaving him alone with a heart full of sorrow.
Later on, he married Santosh, and began to lead a happy life again. His son Parikshit Sahni is also a noted actor. On April 13, 1973, he suffered a heart attack and died.