Route to the roots
Raj Babbar's son Aarya Babbar cannot stop talking about his forthcoming Punjabi flick Virsa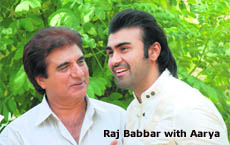 Another Punjabi movie that talks of rediscovering roots; identity crisis faced by confused second-generation Punjabis living abroad and remaining true to the culture. Apart from foreign locales (it's Opera House and Sydney Harbour this time), sarson ke khet, young Punjabi dudes and an old grandfather rooted to his native village, two things are different about Virsa — its official selection for the Dallas Film Festival and the debut of Aarya Babbar in Punjabi cinema.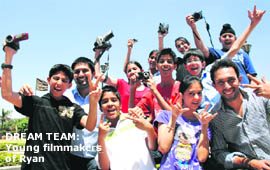 Short take
Short films on environmental issues by over 100 students of Ryan International School will be screened at different venues in the city
If one looks through the lens of Yamini Talwar's handycam, a seventh class student at Ryan International-49, a tree pleads: "Please don't axe me. Let me live and provide Mother Earth with fresh air."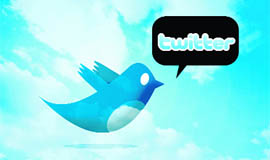 Tweet all the way
Shashi Tharoor definitely deserves applause and so does Lalit Modi. What Aamir Khan couldn't do, Amitabh Bachchan can't possibly think of and Salman can just crave for, these two men accomplished within weeks. Undoubtedly, the award for promoting Twitter in India and increasing its fan base goes to Tharoor and Modi!
What the hack!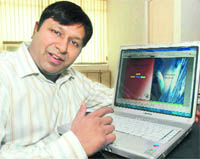 By installing 'keylogger' software, any hacker could get access to your personal information. Here's how to check it
Think twice if you are making any online transaction from a cyber café, as there is a possibility of hackers picking up every key-stroke made by a browser, including user names and passwords, from a computer by installing 'keylogger' software. Simple authentication factors that rely only on a combination of username and password are easily defeated by simple keyloggers.
Geek SPEAK


Light it up
LED (light emitting diode) lights were introduced during the mid 70s, but were very expensive and used simply as indicators in electronics devices. But now, almost all electronics manufacturers are using LEDs. Being small, they consume very little power, produce less heat, are bright and have a long shelf life, which was all that was required to make them famous.
Flying high
The fantasy of flying cars is going to become a reality
Flying cars have always been something typically reserved for science fiction, but they have now come closer to reality. The department tasked with exploring the concept, Defense Advanced Projects Agency (DARPA), has cleared the Transformer (TX) programme.
Digital alliance
Chandigarh Samsung C & T Corporation is marking its presence in India by launching Pleomax CFL in partnership with Salora International, a leading distributor and manufacturing company. Pleomax is a digital media and IT consumable brand under the Samsung C & T Corporation umbrella and includes IT accessories (computer peripherals); storage media (CDs & DVDs), energy products (CFLs & batteries) and so on.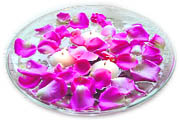 Room for fragrance
Here are a variety of ways to make your home smell sweet
Your home is all set for summers — carpets have been folded and tucked away, heavy curtains have given way to sheers; the dark upholstery has long been replaced by pastel colours, but ever given a thought to the aroma of your house?
Carbon copy
Five youngsters get together to make a new band Black Carbon
Die-hard fans of rap and hip-hop, five young Turks from the city have come together to form a rap band — Black Carbon. "We really want to popularise rap and hip hop in India," chorus Ron and D Edi.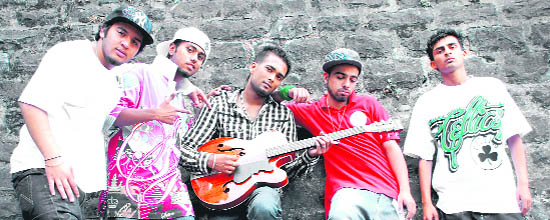 Ron, El Nino, Sunny Sidhu , D Edi and Lil Martin
Line of control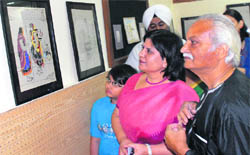 Vijay Thakur's black and white drawings capture the essence of tribal culture
Imagination doesn't grow old, creativity has no timeframe and art comes with a timeless tag. So, how can an artist retire? These sentiments come into consideration when Vijay Thakur is the man holding the paintbrush. The artist from Jabalpur, who completed 50 years putting his thoughts on canvas, held an exhibition of his paintings and sketches.
Bun-dle of joy
Leading fashion retailer Ebony in association with unisex saloon and beauty academy Tressed Up organised a fancy hair bun (joora) making competition for its lady customers on Sunday at its Sector-9D store in Chandigarh.
Spade work


Cut and paste
Come summer and the gardeners sit back, waiting for the first pre-monsoon showers to start their operations afresh. But with the introduction of various new species and varieties, even this time could be a busy time. You may never have thought about the propagation operation at this time. Well, you have to do it now in some plants or else you may lose on it.

To 'Mani Sir' with love
Veteran lyricist Gulzar is almost 20 years older to filmmaker Mani Ratnam but he still likes to refer to him as 'Mani sir' as most others in the industry call him."I feel saying Mani is incomplete. It doesn't sound complete to me at all. So, I call him Mani sir. Everybody from the cast and crew call him that so even I have started calling him so," Gulzar, 73, said during the music launch of their upcoming project Raavan.
Sleepless at televille
Bollywood star Shilpa Shetty had to give up sleep for the dance reality contest she is judging as she was on the sets shooting for 22 hours at a stretch.

Knot so soon
Music mogul Simon Cowell has put his impending wedding to Afghani fiancee Mezghan Hussainy on hold for two years.The lifelong bachelor, 50, has decided to put the US launch of the 'X Factor' before tying the knot and cancelled the summer wedding he was planning.Instead of finding rings and venues, Cowell will be seeking judges and talent for his new reality show, which starts in autumn 2011.
Desperate mom-to-be
Hollywood actor Alicia Silverstone is desperate to become a mother as she has fallen in love with pregnancy after portraying a young lover in the hit Broadway play Time Stands Still. The 'Clueless' star donned a fat suit for her role as a pregnant woman in the critically acclaimed production, and she insists the prop has kickstarted her maternal feelings.
No kidding!
Nicole Kidman turns career advisor
Actor Nicole Kidman turned out to be the perfect career advisor for her contemporary Naomi Watts, advising her not to give up acting after she suffered initial setbacks in Hollywood.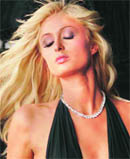 Ex-file reopens
Hotel heiress Paris Hilton has sparked speculation she has reconciled with her ex-fiance Jason Shaw after the couple was spotted out in Hollywood. A representative for the hotel heiress confirmed rumours The Simple Life star had parted ways with Doug Reinhardt earlier this month. Hilton, herself, confessed last week she was so "over" the split and now she has been snapped laughing and joking with her ex-fiance.