TEASER Home loans rates
Sting in the tail
Borrowers with low financial means may get attracted to teaser interest rates for home loans — finding the initial low interest rates to be within their financial means. But they may land themselves in a financial crisis in the long term, writes S.C. Dhall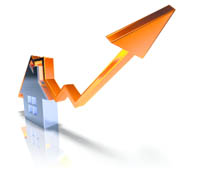 While having a home of one's own is a dream nurtured by hundreds and thousands of people, home loans offer an easy way to make that dream into a concrete reality. But the way to get that loan is no cakewalk as it is nothing less than a maze of interest rate calculations and 'good deals' which leave many confounded and confused. Floating interest rate, fixed interest and now the teaser interest rate — the offers are many and one is at a loss to decide which one is the best suited to one's requirements.
TREND TALK
Delhi hot favourite
New Delhi and Mumbai are considered the most preferred real estate investment destinations for this year (2010), with 62 per cent of prospective buyers wanting to invest in a home and live in these two cities, a nationwide survey revealed.
Cement sense
Cement and steel are the backbone of buildings and infrastructure development. Thus selecting the right type of cement is very important for any construction. A large variety is available in the market and generally little attention is paid to the type of cement that is picked up for construction. Today I am writing about the cements being manufactured in India. Three types of cements are being manufactured in India to cater to the needs of different industries.
TAX TIPS
Service tax and sales tax
Q. My brother has already rented out a floor of his SCO to four tenants (cabin wise) for Rs 5,000 per month each (total Rs 20,000 p.m). Now he wants to rent out another two floors to a company for Rs 1,00,000 per month (excluding sales tax). Now I think service tax will be applicable. So, please clarify the following: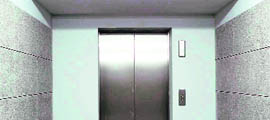 GROUND REALTY
Lift logic
Installation of elevators, popularly called lifts, is no longer limited to multistoreyed buildings, multiplexes, malls, hospitals and group housing societies. One can see these even in foodcourts and individual residences.