COLUMNS

THIS ABOVE ALL
TELEPROMPT
GOOD MOTORING
LIFE'S LESSONS

FOR CHILDREN

CROSSWORD
ROOTS
RHYME TIME

Earlier Feature
TELEVISTA

AUDIO SCAN
Jal Mahal, located in the middle of Man Sagar Lake, Jaipur, which had been in a state of neglect for many years, has got a facelift. The fortunes of this once-splendid monument and the lake, which had become the city's dumpyard, have been revived as it opens to the public soon,
Perneet Singh writes from Jaipur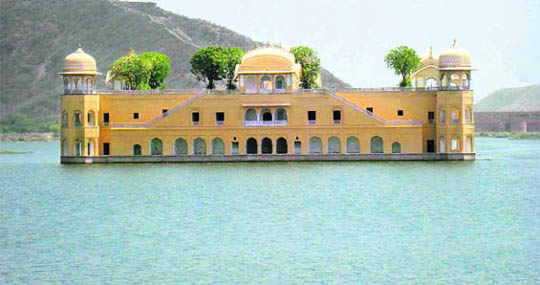 I

t

isn't possible to revive it — this was the unanimous verdict of experts a few years back, who saw Man Sagar Lake, amid which the historic Jal Mahal stands, but today the lake and the majestic palace have regained their royal glory. This has been made possible due to a multi-crore face-lifting exercise which includes cleaning the lake, recreating the ecosystem and restoring the dilapidated monument.
Baisakhi in Canadian Parliament
Canada is one country that has scored over others in taking Baisakhi celebrations to the House of Commons, writes Sheeba Singh from Ottawa
Baisakhi has now become a global festival, thanks to the growing influence of Punjabi immigrant communities in different parts of the world. Be it the US or Canada, Germany or England, Australia or New Zealand, Kenya or Tanzania, if there is one event that brings the Punjabi community together every year in April, it is Baisakhi. Everywhere, huge colourful processions are taken out from places of worship to city centres, where leaders of various political parties, including, at times, MPs, ministers and others, make it a point to address the congregations.