An actor's admission
One out of those ten times when we meet someone who amazes you with 'little knowledge' on everything, we wonder whether it is a dangerous proposition or a bliss for him or her. On Friday, we meet up with one Miss Uttaranchal, Arshi, who makes here debut with a Hindi movie Admission Open, and she helped us come to the conclusion that little knowledge 'indeed' is a dangerous thing. We tell you how and why? "Every second youngster is either pursuing 'IIT' or 'MBA'. Students who get 70-80 per cent go for IIT," says Arshi, confident of every word she shares adding, "IIT is good, but one should get basic education." Now, what's this? Is it possible to clear IIT without completing basic education?
Dress rehearsal
There is no season for fashion, yet every season has its own fashion. The students of fashion technology at the CIIS, Mohali, had the idea in mind while presenting their annual designs at the show FIT-2010. In self-designed attires, 60 aspiring fashion-designing students put on a show that spelt out summer trends (some that we couldn't quite get) in traditional and casual wear.
Pal-try problem


I will remain Shah Rukh's friend till I die: Farah Khan
Farah Khan had surprised many by casting Akshay Kumar in Tees Maar Khan instead of favourite Shah Rukh Khan but the director says contrary to rumours her friendship with King Khan continues to be strong.


Farah Khan
'Just' good friends
Mexican actor Barbara Mori, who debuts in Bollywood with Hrithik Roshan in Kites, says rumours about their alleged love affair did not affect her close friendship with the actor's wife Suzzane.
Take 2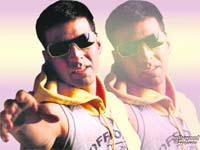 He had written Namastey London, turned producer with his Hari Om Productions and has of course acted in umpteen actioners and comedies. Now Bollywood star Akshay Kumar says he may wield the megaphone as well after a few years. "I wrote Namastey London. I had given the concept of Waqt - The Race Against Time. I don't sit and write a story. I meet people and if their stories touch me, I try putting them on the big screen.

Akshay Kumar
Verse wise
Inspired after shooting for her latest movie My Own Love Song, Hollywood actor Renee Zellweger has turned into a songwriter. The actress has been inspired to starting penning tracks by her role in new movie My Own Love Song, in which she sings a song written by Bob Dylan, and admits she is now trying to decide what to do with the material.

French Toast
Bollywood star Aamir Khan has decided to catch up with his blog fans in Paris when he is there on Sunday. "I am going to be in Paris on May 2 and would very much like to meet up with those of you who are interested. Will restrict the group to five," Aamir posted on his blog.



Aamir Khan
Design it like Beckham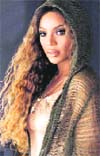 Pop diva Beyonce Knowles wants Victoria Beckham to design her tour outfits.The 'Bootylicious' singer is a huge admirer of the former Spice Girl-turned-fashion designer's collections and is keen that she creates some stunning outfits for her next series of concerts, Female First online reported."Beyonce is a big fan of Victoria's work, and was given a couple of samples from the new collection. Victoria was hugely flattered and has agreed, in principle, to suggest some designs.



Beyonce Knowles
Relic of the war
An unexploded Second World War bomb has been discovered outside Hollywood superstar George Clooney's Lake Como villa in Italy.The 500 lb explosive was discovered 15 yards underwater in Lake Como just in front of the actor's 30-bed mansion, Villa Oleandra.
Street treat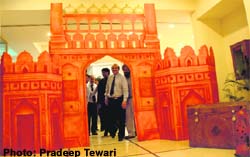 If street food were to be worshipped, then Chandni Chowk would have been the Mecca. On a regular day, the paranthe wali gali or Kareem's almost avoids a stampede with its footfall competing with that of Maha Kumbh. Okay, may be a little exaggeration is intended but when it comes to pleasing the taste buds, nothing beats the spicy flavours offered by Dilli streets. Bringing that very authentic street food flavours to Chandigarh is Hotel Mountview with their food festival, Chandni Chowk to Chandigarh.
Organic trap
Organic labels on snacks appear to make people think that they have a lot less calories than they actually do, a study suggests.
Switch to soya
Bon Appetit
The Bean Battalion used to be a hilarious set of riddles I flung at my kids. "What do you call a sleeping bean?" Then, I'd act like Little-Miss-Know-All and announce, "Well....soya bean of course!" What do you call a bean that's good at jogging? Surely you've guessed this one? Runner bean! "What do you call a bean that needs to diet and go jogging?" That's broad bean!
Teatotaler
Brits drink 165million cups of tea every day, but they still can't describe its taste, a new survey suggests. After quizzing more than 2,000 people, Professor Li Wei, of Birkbeck College at the University of London, found most people tend to describe the experience instead of the flavour.Most said it was "hot" or just "nice," finding it hard to explain the taste better.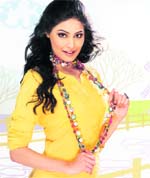 Summer spunk
A simple dress and chunky accessories make for the perfect summer look
It's summer time and all you girls must be already busy stocking up your wardrobe with cool tank tops, off-the-chart short skirts and summer dresses, which are comfortable and flirty at the same time as well as the strings and strap dresses that let you soak up the sun in the right places for that perfect tan. And lesser the layers of fabric, more the fun…how? Well, summer shopping is all about being smart. No need to bust up your bank and pile up the dresses. Rather have your own collection of accessories to create a new look everyday.
Move like a feather
So, have you tried watching all 'laughter special' episodes on television, checked up with every meditation centre, made a de-stressing trip to the hills, lightened your bank balance by a few thousands? Well, if all of them could not give 'happiness', Gaganpreet Chauhan, a city-based dance teacher, suggests that you drop into her dance studio in Panchkula - 'Spiritu-All' - and walk out with a smile, a light heart, healthy mind and, of course, tips on how to become a good dancer.
Alive in the hearts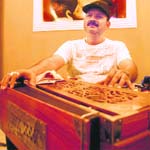 Shiv Kumar Batalvi's death anniversary is the time to pay rich tributes to his creative genius
Shiv Kumar Batalvi is without doubt the most admired Punjabi poet whose works are cherished not only in India but abroad as well. A poet par excellence, a caring husband and a father, Batalvi gave an entirely new dimension to creative Punjabi poetry with his epic poem Loona, which was the peak of his literary genius.


Varinder Bachan
Forgotten Promises
Shiv Kumar Batalvi's wife Arun Batalvi cannot help recalling the warm nature of her husband, who to her was less of a poet and more a friend, and an ideal father. But she rues that the memorial for her husband at Christian college, Batala, is a picture of neglect today. "I vividly recall the tall claims when the ceremony was held by the state government over a decade ago.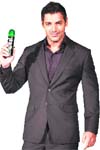 Get fresh
Garnier announces the launch of Garnier deodorants, a new range of antiperspirants designed specifically to give 48- hour protection from sweat and odour, thus giving long lasting freshness. Garnier Mineral Deodorants are a perfect blend of technology and active natural minerals of volcanic origin. The product is enriched with perlite, which has five times absorbing power of talc. This range is available for both men and women. The Garnier Mineral Deodorant range for men is an extension of Garnier MEN and is endorsed by Bollywood actor John Abraham.
Play on
Nokia launches its much anticipated and localized Ovi Music Unlimited (OMU) service. Delivering the latest and rich local catalogue and created specifically for the Indian market, the service will offer more than four million tracks from across 19 genres, including rock, rap, hip hop, pop, Bollywood, Sufi, Indipop, Indian classical, devotional, ghazals, Malayalam, tamil, Gujarati, Bengali, Punjabi and Bhojpuri, amongst others.