Get going this summer
Working during vacations is the best way to earn experience as well as money, and the trend is catching on in India, too, writes Arupjyoti Gogoi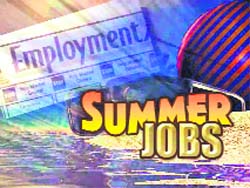 Manish Singh has finished his board exams and his result is expected to come out very soon. Instead of spending the two-month summer break in relaxing, Manish decided to take up a full-time job at an event management company in Delhi. In his own words, "It is a good opportunity for me to get an exposure to practical work environment and also to earn some pocket money."Manish is just one of those career-driven youngsters of today who want to start earning early in life in whatever little way they can and earn precious work experience at an early stage.
first Person


Enriching experience
Preeti Sahu, a BE in electronics and instrumentation, is pursuing her MBA in communication management and public relations from a renowned institute in Bangalore, She is all fired up for her summer job with a PR firm in Delhi. The duration of her job will be for one-and-a—half months. She says a summer job gives exposure and experience in the field you want to excel, polishes your skills along with building good relationship with the experts in the same. Making some money is the icing on the cake, she adds.


l Making music
l Not a cakewalk
l Ready for civils
l Internship info
l Embark on Adventure
Careercature
Sandeep Joshi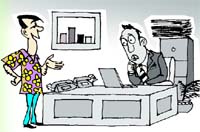 In fact, I am trying to add a little colour to the office life.
Study Abroad USA
Falsehood can upset the applecart
The H1B visa might have lost its sheen in India due to 'dwindling' jobs in the US, but our students continue to make a beeline for American universities and colleges in their tireless pursuit of world-class education and greener pastures. With top US Senators pushing to make an advanced degree from an American university virtually a passport to the coveted green card, chances are that the American Embassy in New Delhi will see a glut of student visa applications.
Go that extra mile
Mind is like a parachute. It doesn't work till the time it is open. When the mind is open, it continues to absorb many new ideas and references. Equipped with new ideas, a person tries to diversify in the respective field, getting to know and understand many things together. Thus develops what we call a multi-talented character.
Course watch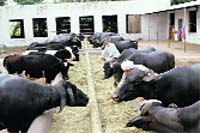 Ready for dairy industry
Four-year B.Tech. programme in Dairy Technology at the College of Dairy Science and Technology by the Guru Angad Dev Veterinary and Animal Sciences University, Ludhiana, caters to the needs of the dairy industry in Punjab. The college has admitted two batches with intake capacity of about 30 students per batch.The course is offered to Plus II pass candidates with subject combination of Physics, Chemistry and Mathematics.
Dazzle like a gem

Today there isn't any one reason or season for jewelry. This is one field where the sparkle lasts throughout the year. Despite the recession, or possibly as some maintain, because of the recession there has been a renewed buying of gems and jewelry. Traditional jewelry in gold and precious stones has always been a high volume market. But in recent years fashion consciousness has significantly altered the use of jewelry from the heavy traditional ornament bought more for investment, to the fashion accessory it has become today.
Happiness work
Respect deadlines
Gems of ancient wisdom
Stick to schedules so that workers after you in the work chain neither have to compromise on quality nor become tense.In the Mahabharata war, both sides had agreed to cease fire at dusk. But on the 14th day, Kaurava commander in chief Drona disregarded this deadline and his side paid a heavy price for it.