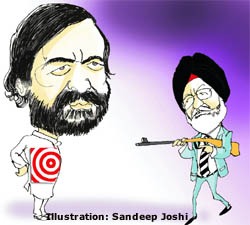 Unmusical chairs
Close on the heels of the IPL uproar, a row on self-perpetuating sports officials sticking to seats of power for too long has been hogging headlines, writes K. DATTA
The latest addition to this summer of controversies, the confrontation between the Union Sports Ministry, on the one hand, and the Indian Olympic Association (IOA) and the national sports federations (NSF) affiliated to it on the other hand, promises to be most bitter of them all.
Must for mums
A large dose of Vitamin D is good for mothers-to-be as it reduces
premature births
Women should take up to 10 times the current recommended dose of Vitamin D during pregnancy, experts have said after it was found to cut premature birth by half.


FANTASTIC!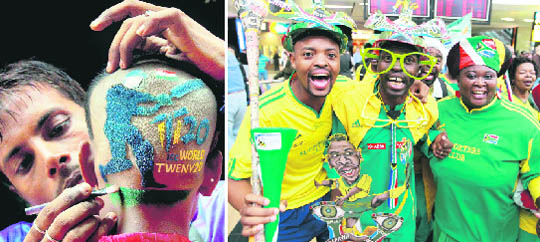 (Left) A barber gives the finishing touch to the hairstyle of a T2O World Cup Cricket Tournament fan in Howrah recently Photo: PTI; (Right) Fans of South African soccer team Bafana Bafana at the recently opened Central Terminal Building of the international airport outside Johannesburg. The 2010 World Cup kicks off in the city from June 11 Photo: Reuters