Mid segment thrust
The residential real estate market is witnessing a shift in buyer preferences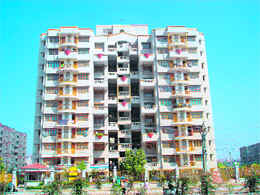 The dawn of 2010 was wrapped in the bright hues of optimism and revival for the real estate sector in the country. The ominous clouds of slowdown of the past 18 months were surely revealing their silver lining for this sector. After the first quarter the residential market seems to be recovering fast and there is a flurry of activity in metros as well as in Tier II and III cities all over the country among the buyers as well as developers. Several new housing projects have been launched keeping the steep demand in mind.
Sluggish rental march
Leading real estate consultants Knight Frank India have said retail rentals would continue to be lower in the next two years, except for some locations in Mumbai and Delhi. "The retail space available in the country today is in surplus. So, there will be no upward pressure on rentals except in some locations in Mumbai and Delhi where we expect very slight momentum due to higher demand compared to other cities," Knight Frank India national research head Samantak Das said.
GROUND REALTY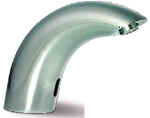 Futuristic designs step into your homes
Change is the only constant in life. Over the time, everything has undergone a change including the mindsets. Often, the change is accompanied by a whiff of fresh air. There were times when an extra moment in the bathroom was considered as wastage of time. Today, the bathrooms have become luxury getaways where one is completely to oneself, can soothe one's body and pamper one's soul. And there is no stopping! Kaizen said, there was always a scope for improvement. Inventors are truly following this theory and coming out with unimaginable fittings. Here, have a look:
The sunrise sector


With tremendous pull of opportunity, India is a destination for several international hotel chains looking for growth. The successful growth story of hotel industry in India is second only to China in the Asia Pacific region. The rating on the Indian hotels is bullish. The iIndustry is adding about 60,000 quality rooms, currently in different stages of planning and development and should be ready by 2012. The current market size of thel industry is estimated at Rs 85,452 crore. 'There is a shortage of almost 1,50,000 rooms and this demand-supply mismatch has resulted in high room tariff in the country. Even budget hotels are charging as much as $ 250 per day in major towns.
REAL TALK
Avoid the dangerous path of delay


Delay in handing over possession to customers has not only dented the image of builders, but has also increased the cost burden besides making the customers wary of finalising deals. Timely possession is the touchstone for a builder's reputation, says Ashwani Prakash, Executive Director, Paramount Group.
Ashwani Prakash, Executive Director, Paramount Group

TAX TIPS
Be prepared for litigation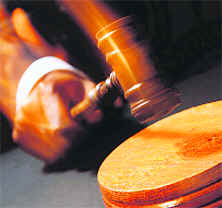 Q. I am a senior citizen and my annual income from pension and interest is around Rs 2.39 lakh. I sold a plot acquired by me in 1998 on April 18, 2008 for Rs 20 lakh. I purchased second floor (20 per cent of constructed house) on April 21, 2009 for Rs 18.60 lakh. I spent Rs 1.17 lakh on stamp papers, Rs 10,000 on registration charges and Rs 20,000 for paying commission to property dealer. Thus total expenses came to Rs 20.07 lakh. Kindly advise whether any income tax is payable by me for assessment year 2010-11. Which IT form should I fill? Should I show purchase/sale transaction in the IT form especially when it is written in  the instructions of IT forms that the purchase and sale of any immovable property value at Rs 30 lakh or more is to be entered in the form (item no.9 (ii) 6 and 7 of instructions).
Office space in demand
Demand for prime office locations in the country's financial capital Mumbai has improved in the first quarter of 2010, thus bringing down vacancy level of such premises by over five percentage points to 12.9 per cent. According to a latest report by the global realty consultant CB Richard Ellis (CBRE), leasing activities in major Indian office markets remained buoyant in the first three months of 2010.