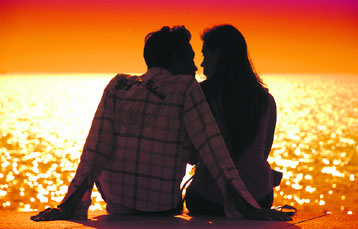 Sonali Roy is smart, suave and educated. This IT professional, who hails from West Bengal, works in an MNC and stays in Mumbai in a two-room flat with her boyfriend. In their own terms they have a "cool" relationship — he picks up the bills for groceries and she picks up the bills for the hired help.
More and more people are embracing the liberal way of living and loving. A recent Supreme Court judgment has also legalised live-in relationships. However, this trend is still to find societal acceptance, writes Ritusmita Biswas

Judgment Day
Simply Suchitra
Suchitra Krishnam
The death of Indipop culture killed my music career, says Suchitra Krishnamurthy, in a chat with Manpreet Kaur
Suchitra Krishnamurthy, who released hit albums like Dole Dole, Dum Tara in the 1990s, has faded away from the music scene. The actress-singer says the decline of pop culture in the country led to the death of her music career.
Mowgli gets hi-tech
Children's favourite jungle hero Mowgli, Baloo the bear and panther Bagheera will soon return to the small screen in a new hi-tech avatar. The BBC will broadcast the new adaptation of Rudyard Kipling's classic The Jungle Book, which has been made in India at the cost of £8 million. It is the first animated version of the stories since the hugely popular 1967 Disney feature film but has been created by computer instead of being hand-drawn.