Willow women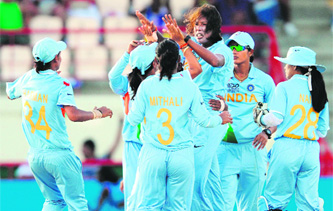 Indian women cricketers have been semi-finalists on both the occasions they played in the T20 World Cup despite the lack of resources and facilities, writes M. S. Unnikrishnan
Women's cricket is still the poor cousin of its male counterpart, despite the game being administered by the cash-rich Board of Control for Cricket in India.

Despite not having much experience in the T20 format, Indian eves have done fairly well.

It needs better management
Facebook profiles can haunt you when applying for credit cards and jobs
Access unlimited
Be wary of posting pictures of that wild party on Facebook and other social networking sites, because they might come back as ghost of the past to haunt you when you try to get credit, homes or jobs as adults. Lenders, employers and landlords are increasingly using complex data mining tools to capture all the publicly posted data we supply to Facebook, Twitter, Flickr and any other social media network or blog to build data-rich profiles of our privates lives, revealed internet privacy experts.
Elegant kurtis
Stylish and comfortable, this designer attire continues to be a rage, says Homai Sagar
The latest clothes to have invaded the wardrobes of women across the country are kurtis. Team them with a pair of jeans, and you can exude a casual charm; or, don your kurti with a pair of formal trousers and an elegant stole, and you are all set to light up the evening with your formal attire.
We have not received Mannika Chopra's column Teleprompt this week