The confidence and never-say-die attitude which got Sushmita Sen the Miss Universe crown 16 years ago, is still very much intact
The biggest challenge, said Brian Weiss, lies not in taking up Herculean tasks; but in living life on one's own terms, in choosing the path without knowing what lies ahead. And, the biggest challenge lies in dreaming.The sensational woman sitting in a long black dress at Hotel Taj on Saturday night, oblivious to the cameras capturing even the bat of her eyelid, one morning, decided to lock the guide book of life and sat to pen down her own rules.

On a song
Wearing a crown doesn't define beauty for Suchitra Pillai. For this television actor, veejay, theatre person, beauty is far more than a flawless gossamer skin, chiseled features and an hourglass figure. "Beauty to me comes from within. I do not see beauty in any other form. If you are beautiful within, you will look pretty outside, irrespective of skin colour, shape of eyes or nose," quips Suchitra Pillai, handling the stage for various sub contests of I Am She 2010. "All the same, I cannot rule away the prerequisites for beauty at beauty contests. All the 30 contestants are working really hard on fitness. A fit mind, body and soul add pizzazz to one's appearance," she adds.

40s, the new 20s
Bollywood's 'Mr Perfectionist' Aamir Khan can be trusted to bring any character to life but playing a 24-year-old engineering college student at the age of 44? Well, people had their doubts until 3 Idiots happened. The actor played the endearing character of Rancho aka Ranchhoddas Shamaldas Chanchad aka Phunsukh Wangdu with such élan that it is difficult to imagine anyone else in the role.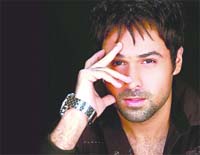 Funny side up
Madhur Bhandarkar, who is all set to helm his first romantic comedy, has signed up Ajay Devgn, Emraan Hashmi and Omi Vaidya of 3 Idiots fame for his latest film. The director, who was compared with Hrishikesh Mukhejee by none other than Bollywood mega star Amitabh Bachchan, is looking forward to walk the same path, which was treaded by the veteran filmmaker in the 70s and the 80s.
Lucky charm
Jennifer Lopez has worked her charm to help raise 6.7 million dollars for AIDS charity at a Cannes Film Festival auction. The Back-Up Plan actor tried to tempt the audience to drive up the bids on about 10 luxury lots, which included a gold-plated bottle of champagne and a monkey-shaped pendant in diamonds and gemstones.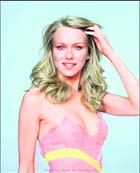 Watt's up?
Actor Naomi Watts was ordered off to boot camp to 'toughen up' for her upcoming spy movie Fair Game. The star plays a role of secret agent Valerie Plame, opposite Sean Penn, in the film.Director Doug Liman made her undergo rigorous physical training for the role when she hit the set shortly after giving birth to her second son Samuel in December 08. "Because I was in a wholly maternal state at the point when we were supposed to start shooting, Doug said, 'OK, get into a boot camp and toughen up, lady,'" a publication quoted Watts as saying.
Right move
Actor Reese Witherspoon is reportedly planning to move in with Hollywood talent agent and beau Jim Toth.
Law of attraction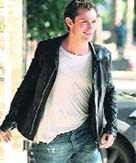 Jude Law says that he has put his womanising ways behind him. The screen star wed Sadie Frost in 1997 and went on to have three kids. But they divorced six years later.He hooked up with Sienna Miller on the set of movie re-make Alfie. But despite an engagement they parted ways in 2006 after he was caught bedding his children's former nanny.After that, he was linked to Rod Stewart's daughter Kimberly, and actor Cameron Diaz.And his 2008 tryst with US model Samantha Burke produced a child, Sophie, who was born last September. But since reuniting with Sienna while appearing on Broadway in New York, Law says that he's a changed man.
Chan-ging scene
Actor Jackie Chan has come forward to aid those affected by a drought in China by personally bringing much-needed water to the area. The Rush Hour star delivered 48,000 bottles of fluids when he travelled to China's Guizhou province.
Sum(mer) total
It's God's plenty - when it comes to what our city has to offer in summer workshops. From sketching, painting, eating healthy, dancing, acting to story telling, the options are endless. Here is a handy list for you and your ward to choose from.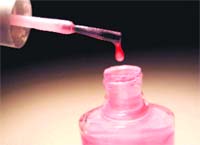 Spice up
Nail this art
Beauty care and trends are related to changing seasons. And, there is nothing like a change, to make us feel good about ourselves. One of the easiest ways to express the changing season is through our choice of colours. It's not just with the clothes we wear, but also the colours we choose for our lips, eyes and nails. In summer we go for light, serene, pastel colours. We try to be as subtle as possible in our choice of summer clothes. The same goes for the nails too. We can select colours that are icy, "cool" and trendy.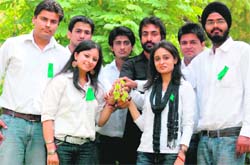 Save environment
Open house, cycle rally, cleaning event, cycling, nukkad natak, shoe shining activity, balloon-selling activity, open meeting, candle light event, walkathon, signature campaign, huh! For the next fifteen days, they'll leave no stone unturned to beg, plead, awake, convince, inspire the masses on the importance and indispensability of environment.
Friends… in fitness & health
Did you hear? Ruchika is going around with Karan, Neha and Ritu had a fight, Megha has lost more weight than her sister has in the last one month, Varun wears best of the gym brands…and the gossips continue to entertain in the other wise boring and monotonous workout sessions in the gym. And we thought gyms and yoga classes are meant just to lose and gain weight, tone up body and attain peace of mind. They serve more than the primary cause, encourages social bonding, friendships and even a little more than friendships, all of which have some advantages and disadvantages.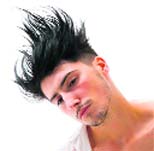 Mane Point
By age 50, about 50 per cent of substantial number of men and women-are affected by hair loss, much of which is hereditary. Today many people are battling with hair loss, with this surgery one can restore natural hair through Hair Transplantation. This is a surgical technique where skin that contains hair follicles are moved to bald parts, it takes healthy hair from the back of a person's head and moves it to the front of the head & thus giving a youthful appearance.

Staying away from sun causes depression
Hiding away from sun rays to protect oneself from skin diseases can harm one's health in many other ways, says an expert.A study published in the British Medical Journal (BMJ) has revealed that applying sunscreen can contribute to Vitamin D deficiency. Though it is vital to protect our skin from harmful radiations, experts fear some people are taking it too far.According to the study led by professors Simon Pearce and Time Cheetham, people are getting far too little sun exposure, which the body needs to produce Vitamin D.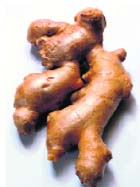 Gingerly speaking
Eating ginger can help ease muscle pain caused by heavy exercise, says a latest research.
Ginger root has been used as a household remedy since centuries for a variety of ailments, such as cough and colds and upset stomach, but now the study has revealed that ginger is particularly good for staving off muscle pain.Professor Patrick O'Connor, of the University of Georgia, who led the research believes this remedy can be better than consuming painkiller drugs."Anything that can truly relieve this type of pain will be greatly welcomed by the many people who are experiencing it," he said.
Thumbs up, mom!
A Brit mum-to-be is amazed at her sonography results - the 20-week scan shows her baby boy giving a thumbs-up. Marie Boswell, 35, says friends and family are surprised at her son's 'ok' sign that came out quite distinctly in scans taken at Wythenshawe Hospital, Manchester.
BODY wise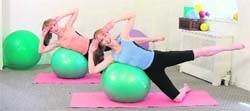 Here's a breather
Despite the fact that asthma may be brought on by aerobic activity, exercise may still be a desirable option for many asthmatics. One of the goals of asthma treatment is to help you maintain a normal and healthy lifestyle, which includes exercise and other physical activities. Your ultimate aim should be to do 30 minutes of exercise three to five times a week at a level of exertion that makes you only mildly breathless and does not exhaust you. And remember, as you get older, even a small amount of gentle exercise will make all the difference.