Soft skills, Tough Call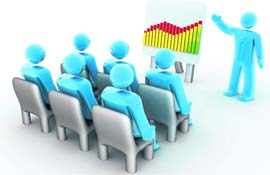 Enough has been written on "employability skills" or the lack of these among most Indian students. Essential for any job aspirant, these are the non-technical skills and competencies which play a significant part in contributing to an individual's effective and successful participation in the workplace. As per a report by Nasscom, a mere 10 per cent of fresh graduates are actually employable. Similar surveys on engineers and MBAs put employable professionals no more than 25 per cent net. A vast majority of even professionally qualified people are not industry ready.


Careercature
Sandeep Joshi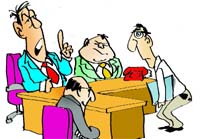 No need to tell me anything. You have been booted out.

New visa rules
A Haven For Students
Undeterred by sporadic incidents of violence with racial undertone and egged on by peer pressure back home, Indian students have started flying to Australia again, though in small numbers though.
Career Hotline

Drdo regulations
Model call
Open chance
Failure Scripts Success
There are three primary principles essential to success with their offshoots. They are — determine your objective; analyse the obstacles in your way; learn how to overcome them.
First person
Training strength
There is a spate of technical education institutes in the region and lakhs of students enroll for different courses every year nursing dreams of a bright career. With rapid growth in the field, there is ample scope for technically qualified youth in the job market.
Bright prospects
Huge growth potential in dairy farming in Haryana holds out hopes of a lucrative calling for unemployed youth and women in the state, writes Rajender Singh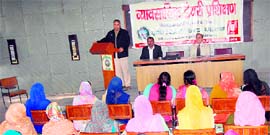 Historically, Haryana has been the star of dairy farming, and it is a highly suited profession for unemployed youth and women. Shrinking land holdings, mechanised farming, ready marketability of milk, and the involvement of educated unemployed youth, has increased the scope of hi-tech dairy farming in Haryana.

Unemployed youth and womeen undergo training in the latest practices in dairy farming
In the NEWS
Education fair
New Delhi: The 8th Infra Educa 2010 will showcase a comprehensive view of the education horizon and industry at Pragati Maidan on May 29 and 30. Organised by FEPL, this edition of the exhibition allows students from every educational and economic background to explore the various career options available to them.