Easy come, easy go? Nah
For the Gen-New Bollywood aspiring Punjabi puttars and kudis , success comes on a platter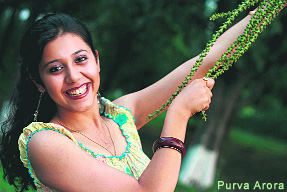 Glamour, arc lights, instant fame, signing autographs and fan following (we are not talking about Twitter here). A star status tag is not so difficult to get, might take a little longer than expected time but not impossible. And trust us when we say this — struggle seems to be an easy job for youngsters today. Why? Well, because they know the method to their means and their dreams. Smart, well-prepared and well connected, they've got it all and the rest (read glamour, arc lights, instant fame, autographs and fans) follow. Hear it from Jaspinder Cheema, a student of the Department of Indian Theatre, Panjab University, who is awaiting the release of her debut movie, Ek Kudi Punjab Di. Playing the lead opposite actor-singer Amrinder Gill, Jaspinder found her calling, thanks to her alma mater.
An emotion called dance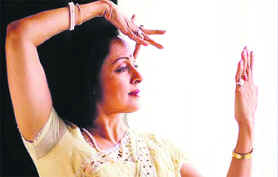 Boogie Boogie Woogie, Jhalak Dikhla Ja, Nach Baliye, Dance India Dance (DID), Little Masters DID, Zara Nache Ke Dikha, Chak Dhoom Dhoom and so on. It seems every second person is a dancer. Names of dance forms salsa, jazz, disco other than classical forms have become household names. It's a virtual dance mania prevailing on TV. In movies too newcomers are well trained in dance forms. There's hardly anyone who cannot shake a leg. After all, today's generation is a product of discotheques et al.
In action
The Abhishek Bachchan-Bipasha Basu-starrer thriller Dum Maaro Dum will release Feb 4 next year, its producers say. "We are hugely excited about Dum Maaro Dum . It has a great script. It is vibrant and contemporary and we expect the film to appeal to a wide audience. The February timing is perfect and it is strategically timed just before the cricket World cup, Vijay Singh, CEO of Fox Star Studios India, said in a statement.
In her act, once more
Three years after her super hit item number Honth Rasile in Welcome , Malaika Arora is putting her dancing shoes again for husband Arbaaz Khan's debut production Dabangg .
All for Mani
Hailing Mani Ratnam as "one of the great innovators in contemporary Indian cinema", the Venice International Film Festival will honour the director of Raavan with the 2010 Jaeger-LeCoultre Glory to the Filmmaker Award. In recent years, the award given in partnership with Swiss watch manufacturer Jaeger-LeCoultre has honoured other major filmmakers like Takeshi Kitano, Abbas Kiarostami, Agnes Varda, and Sylvester Stallone.
Missing pal
Bollywood superstar Shah Rukh Khan, who delivered many hits with Juhi Chawla in the beginning of his career, misses working with the actress and director Aziz Mirza.
Pun intended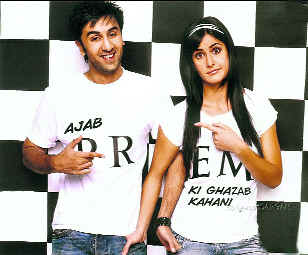 What's common between Shyam Benegal, Madhur Bhadarkar, Ram Gopal Varma and Raj Kumar Santoshi? These are the filmmakers, who have found their niche in making realistic, hard-hitting cinema but have now taken a fancy to the genre of comedy in Bollywood. Bhandarkar, known for films like Chandni Bar, Page 3 and Corporate is all set to helm his first romantic comedy, Dil to Bachcha Hai Ji and has signed up an unusual star cast in Ajay Devgn, Emraan Hashmi and Omi Vaidya of 3 Idiots fame. The filmmaker, who is inspired by film legend Hrishikesh Mukherjee, says, "I know I have been known for making hard hitting, real and controversial films. But I always wanted to make a light film like Dil to Bachcha Hai Ji as well."
Revival tactics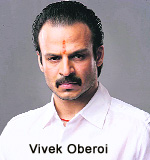 He launched Vivek Oberoi seven years back and filmmaker Ram Gopal Varma has once again come to actor's rescue as he says that his upcoming directorial venture Rakta Charitra will resurrect Vivek's career. After launching him in superhit Company in 2002, Varma went ahead and made Road and Dum with the actor, who was being touted as the next big thing in Bollywood. Then came Yashraj's Saathiya, which marked the biggest hit of Vivek's career but little did the actor know that its about relationships and right attitude in Bollywood. Soon after his infamous Salman Khan-bashing press conference, came Vivek's downfall with no leading filmmaker wanting to work him.
Inspirations and innovations
The annual exhibition of textile designing students of NIIFT was a collection of stereotypes, only with a difference
Side Lanes
Of birds and dogs
At Chandigarh, the summer dawn breaks on a noisy note. The first bit of raucous sound comes from the grey hornbill. This bird, in keeping with its untidy appearance, is not given to dulcet tones. It suffers from hyperactivity and verbal diarrhea manifested during the nesting season by a nagging and argumentative spouse.
Strong hold
Talented actor Waqar Sheikh who was last seen in Punjabi film Mitti with singer turned actor Mika Singh, has ruled the small screen for sixteen years. He has also done Telugu films and will be seen in another Punjabi film Saathi. Add to it all, Waqar is rocking the small screen in Woh Rehne Waali Mehlon Ki, and Contiloe Films new show Bitto on Sahara One Television. Waqar Sheikh was in Chandigarh for a new assignment where Lifestyle caught him for a tete-e-tete on his latest show Bitto .
Verse effect
Urdu poet Rajinder Nath Rehbar, felicitated with Punjab Shiromani Urdu Sahitkar Samman, is busy promoting the language amongst youth
'Some times the poet in me, like many others, transcends beyond self and sculpts verses almost ornate, covered in human emotions. These then become timeless classics." That's how lyricist poet Rajinder Nath Rehbar describes his work over the years. In the city, to receive the prestigious Punjab Shiromani Urdu Sahitakar award-2009, presented to him by deputy CM, Punjab, Rehabar got a citation, shawl, memento and cash prize of 2,50,000 rupees.