My Car, My Home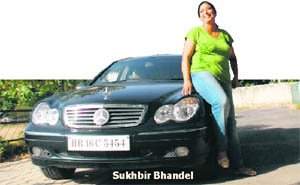 Crammed with professional equipment and personal belongings — their cars are demi-homes for these proud owners
The car has become a secular sanctuary for the individual, his shrine to the self, his mobile Walden Pond, wrote Edward McDonagh. So true! Car today has become more than just a commuting mode and is an inseparable part of one, just like another home. We caught up some city folks to peek into their relationship with their coach.
Crying F-OWL
Owls are used ruthlessly in black magic and tantric rites to ward off evil spirits

Pharmaceutical manufacturer Jagdeep Singh Grewal was a reputed marksman of yore. Many a partridge, wild boar and deer fell to his gun in the company of former Punjab chief secretary Jai Singh Gill. A contemporary conservationist, Grewal now contents himself by counting finches and flycatchers. Playing at the Shiwalik golf course, Chandimandir, Grewal once fearlessly caught a huge Indian rock python by its tail and rehabilitated the creature into the forests from where it had strayed. However, a feathered ball of white-grey feathers had Grewal stumped.
BITS ABOUT BYTES
Face(book)ing a situation
Facebook was banned in Pakistan recently. Now the government has restored the service. Who won, actually, nobody.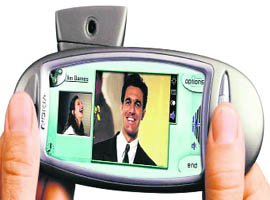 Upwardly mobile
3G mobile phones have generated curiosity, expectations and controversy!
The telecom sector in India is somewhat similar to the Hindi film industry-its share of goof ups, rumours, alliance and break ups. More than this, the controversy angle - in the telecom industry, addition of a new feature most often gives rise to a controversy, which is parallel to a new or unknown character artist or an actor making news every second day.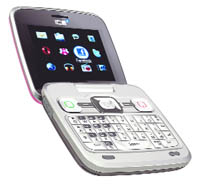 Decked in style
The hottest new thing in the Indian mobile market, the "ALCATEL- ICE3" with yet another recognition - the prestigious CMAI National Telecom Award 2010 for 'Innovative designing' .
Help at hand
Most phishing attacks depend on an original deception. If you detect that you are at the wrong URL, or that something is a miss on a page, the chase is up. You've escaped the attackers. In fact, the time that wary people are most wary is exactly when they first navigate to a site.
Blind spot
To keep the heat out, choose from the latest chiks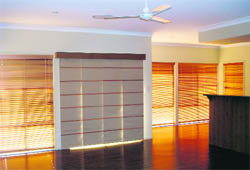 It must have a taken years for those who love to do homes to get over the bad memories of the rugged, boring, terrible blue cane chiks. The only solution to keep rooms cool in summers, the blue chiks were not experimented upon for several years. The result being, when upholstery and soft furnishings underwent many changes as per the décor, the blue chiks at the maximum were replaced by yet again boring Venetian blinds. "Use of these blinds was possible only in offices. Also known as vertical blinds, they render a very formal look to the working place.
Playing it right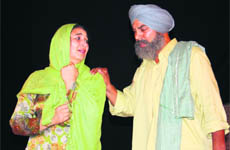 To invoke history or traditions in theatrical art is one thing but to create awareness and love for contemporary theatre by involving the audience in appreciation of the performing art, is entirely different. But something different is what's on the agenda of Adakar Manch, Mohali. A slice of the concept was eloquently perceptible during their five-day theatre fest titled Adakarian-2010, organised in association with Punjab Arts Council at the Randhawa auditorium.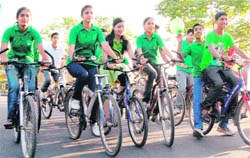 Way to go
It's a request. Not to take out private vehicles on the World Environment Day. And for the inspiration, they couldn't get more action oriented. How about cycling all the way to Delhi to set an example? A cycle rally, organised by the FyvElementz, supported by Environmental Society, Nischay, Sankalp and the eco club of Sri Guru Gobind Singh Collegiate Public School took off on Monday from Sukhna Lake for Delhi.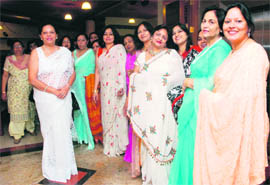 Grand-eur
The Panchkula Ladies Club dedicated a day to grand old ladies by organising a ramp walk. The event held at Pallavi-16, had 40 members of the club walking the ramp in two categories. First, the young mothers and second were the grand mothers. The theme-based event had all of them flaunting the style and diva in them, draped in saris.

Grandmoms enjoy the day on ramp

Spade work


Spot the spots
Dealing with plants is like dealing with any other life. The pets in the house, however, express in one way or the other by stopping to eat, looking nervous, lazy behaviour or certain secretions from different body orifices. But how do the plants express their ailments? They cannot move or speak. But believe me, they do express their grievances. You need an eye to see. They talk to you and the only thing is you need to understand their language. They are also like pets.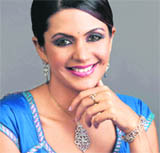 Getting cheeky!
Actor Mandira Bedi may not be a fan of plastic surgery but given a chance she would love to flaunt cheeks like yesteryear's Hollywood diva Sophia Loren. The TV anchor and cricket commentator, however, is not averse to getting Botox."I would love to have Sophia Loren's cheeks! The day I'm ready for it I'll head straight to my skin specialist and ask her to give me similar cheeks using Botox," Mandira said.

Mandira Bedi


Neat memory
Hollywood star Michael Douglas has revealed he has one lasting memory of sharing a New York apartment with the Taxi actor Danny De Vito as the neatest man he has ever met.The two stars were roommates at the beginning of their careers in the late 1960s and Douglas still has fond memories of his friend's organisational skills.



Michael Douglas


A prince and a king
Prince Harry has beaten Twilight heartthrob Robert Pattinson to be crowned King of Cool. GQ magazine took 37-and-a-half to be the cut-off age in considering the coolest men.It took into account an 'enviable sense of savoir faire, a talent for transforming the mundane into the extraordinary, or just a really edgy haircut'.


Prince Harry


Novel act
It's difficult to adapt books into movies, says actor R. Madhavan, who is still basking in the success of "3 Idiots" based on Chetan Bhagat's book "Five Point Someone". "A director can get an idea from a novel, but making a film from a book is difficult. Writing the screenplay is a challenge. In '3 Idiots', we had to change a whole lot of things," said the actor while promoting long-time friend N. Sampat Kumar's book "Love on Velocity Express".

R. Madhavan

On the record
Her husky voice is well recognised by her fans and Bollywood beauty Lara Dutta is now launching her own voice blog.

Ritchie-ing out
Hollywood funnyman Chris Rock has revealed he wants to star in one of British director Guy Ritchie's movies after missing out on a role in Revolver.


Chris Rock

A Date to remember
Hollywood veteran Jack Nicholson has proved he's still a ladies' man by asking pop star Jessica Simpson out on a date.

Ironing out things
Hollywood star Scarlett Johansson hates doing household chores and has hinted that her actor husband Ryan Reynolds does her ironing.The 25-year-old actor, who has been married to the 'X Men' star for almost two years now, admitted that she stays away from doing work around the house and hinted that she even leaves some domestic tasks to her spouse.
Scarlett Johansson