Romancing the stone
Sixteen young artists from Punjab have been shortlisted for a two-week sculptors'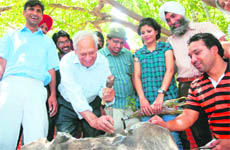 workshop to be held at the Punjab Kala Bhawan
Exceptions can't be ruled out but observation suggests that there exists a correlation between age and success of artists. The older the artist, more the number of years of experience with canvas or stone, more the fame, both in and outside the art fraternity.




Nek Chand with the participants at the Punjab Kala Bhawan

Act wise
Aversatile playwright, poet, film and television actor, director and above all, a promoter of the cultural heritage of Punjab — Mangal Dhillon — fits into each role with equal ease. Raised in a sleepy village, Wander Jattan in Punjab, he carved a niche for himself in the world of theatre and cinema.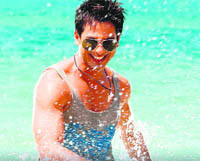 Shahid's moves
Shahid Kapoor is undoubtedly one of the best dancers in Bollywood and his aesthetically-inclined dad Pankaj Kapoor is reportedly putting together a specially-designed dance track in Mausam."We don't want to disappoint Shahid's target audience, the young fans. So yes, Shahid will dance after all," said the film's producer Sheetal Talwar.A source added: "There was closed-door meeting between the producers, the director and Shahid. It was unanimously decided that there would be a very unique song-and-dance.
Playing perfect host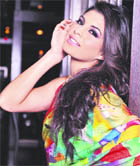 Sri Lanka is in a new era of peace after winning its long fought war against the Tamil Tigers, says actress Jacqueline Fernandez, elated that the IIFA Awards are being held in her home country this year and looking forward to playing the perfect host to her Bollywood colleagues."It's one of the biggest events Sri Lanka has seen to date. I have quite a few roles to play at the IIFA this year," Jacqueline told."This is just not any award function for me because I am a Sri Lankan and everyone from the film fraternity is actually coming to Sri Lanka; so for me it's like a chance to welcome the people who have welcomed me so warmly," added the actress, who made her Bollywood debut with Aladin.
Brand ambassador
Megastar Amitabh Bachchan today lauded the civic body of Mandvi town in Gujarat for taking up the cause of promoting tourism.
Make up magic
Singer Gwen Stefani who launched her fashion line L.A.M.B in 2004 admits she has been obsessed with make-up since she was 10-year-old."I've always loved beauty. I was the girl who was like, 'Ask your mom if we can play with clothes or makeup,' And you know what? I'm doing the same thing now that I was doing when I was 10."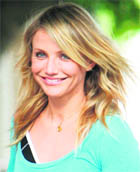 Career first
Hollywood actress Cameron Diaz insists she's too busy focusing on her career to consider raising a family."You know how you have those moments of feeling dissatisfied and you think, 'What would make my life better?' Well, I've yet to go, 'A-ha, that's it: a child!' I'm not saying I don't want them, but right now I see how torn up parents get when they're away from their kids, how guilty they feel, and I don't want that! I don't want to feel like I ought to be missing someone, I don't want to not do a film at a moment's notice," she said.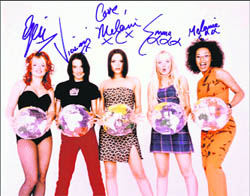 Return of the Girls
The Spice Girls are reportedly planning to regroup for the second time but without Victoria Beckham.Singers Geri Halliwell, Emma Bunton, Melanie Brown and Melanie Chisholm met together to finalise plans for a new album, a DVD, merchandising and a new tour, however, they are apparently having a tough time convincing Victoria, who is reluctant to rejoin."The girls are so excited. They are buzzing about getting back together and each have so many new ideas and so much to bring to the table," said a source.
Teen troubles
Hollywood actor Rupert Grint said he gets embarrassed while watching old Harry Potter movies because he can't stand seeing himself go through puberty on screen.The actor rose to fame as Ron Weasley in the wizarding franchise.
Green brigade
Many student communities are doing their bit for the cause of environment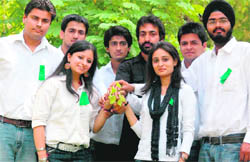 The global surface temperature increased by 0.18 degree Celsius during the 100 years ending 2005. Does all the academic jargon really make a difference? Then why bother? As many as 1.25 billion people around the world don't have water… world water consumption is doubling every 20 years…shrug over statistics, stay put within the blinds, continue consuming water carelessly instead of conserving!


The FyvElementz group
Weighty issues
Parents should consider teen activity options when choosing where to live so that children can maintain a healthy weight, suggests a new study. The research has appeared in the Journal of Adolescent Health.
Empathetic no more!
College students of the 1980s and '90s were more empathetic than present day counterparts, a new study claims. A University of Michigan study saw an analysis of data on empathy among as many as 14,000 college students over the last 30 years.
Eco crusaders
The Confederation of Indian Industry's Young Indians (CII's Yi), Chandigarh Chapter, launched a "Go Green" campaign to spread awareness on environment conservation.
Stitch in time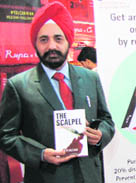 Dr HS Rissam, in the city for promotion of his book The Scalpel: Game Beneath, talks about his foray into the literary world
It is only befitting that a surgeon's first book should be titled The Scalpel. And Dr HS Rissam pen has indeed moved like a scalpel to explore medical profession's underbelly to churn out a thriller. Goodness gracious, the noble profession of medicine and the grimy world of crime…wherein lay the meeting ground?Dr Rissam, who was in the city for the promotion of his book The Scalpel: Game Beneath, avers, "We all have our special talents. Some can sing, a few can paint and others can write." As for a doctor writing fiction, he asserts that it isn't an oddity.
Radio call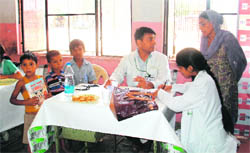 Reliance Media World's radio arm, 92.7 BIG FM, organised a Free Health Check up camp on 'World No Tobacco Day' at Sector 56. World No Tobacco Day. The camp was organised for the residents of Palsora. The camp was organised in association with Fortis Hospital. Around 200 residents of the colony and around got themselves checked at the camp.


Doctors at the health camp

On hunt
As expected excitement and enthusiasm gripped all the 22 participants as melody ruled supreme at the Gurukul-S4 Trust Voice of Chandigarh-2010 semifinal contest held at Bal Bhawan- 23 here today. Notwithstanding the results, the participants mesmerised the audience with soulful, peppy Bollywood and folk songs in the semifinals of VOC-2010. The event was organised as part of the Sur with Taal--Talent Hunt-2010.