Degrees that deliver
Ninad Karpe gives an overview of some of the most current and upcoming professional courses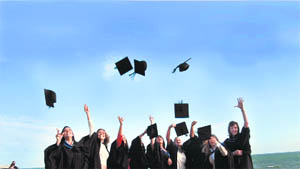 With the grueling entrance examination season finally over, it's time to make one of the most important choices of life. It's time to choose the course which will lead to our preferred career paths.
Careercature
Sandeep Joshi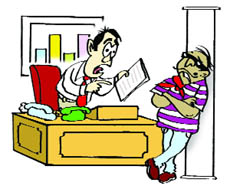 Sonu, alias Bunti, alias Kaloo, alias Munna, ... will you please tell me your real name?
Study Abroad
New Zealand
Land of myriad opportunities
New Zealand is known for its quality and affordable education worldwide. No wonder, the country is attracting a big chunk of Indian students every year. The country also promises easy permanent settlement on the completion of studies as long as one meets the policy stipulations.
Career Hotline
Try again
Q. Although I was expecting much more, I have scored only 49 per cent marks in Class XII (CBSE) board exam. As it is a very poor percentage, should I appear for the exam again and how should I go about it? I am very confused and depressed.
Tehsildar's post
World of work at home
Opt for full-time MBA
Effective storytelling
Happiness@work
Gems of ancient wisdom
You are being watched
As a boss, you may have other things to attend to, but letting subordinates feel that 'nobody is watching' could lead to chaos.