More than words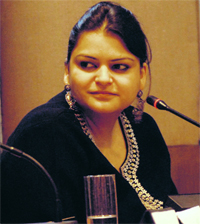 It is either page 2 or back of the cover page that, at the most, helps in publicizing a book. And reviews by critics... The book redefines the meaning of modern literature, A masterpiece in the genre of thriller, A real trendsetter... are the only things to attract readers, until experimenting begins. Among the 'bolder' experiments, one was in the form of two extra lines mentioned along with the 'usual' reviews on the cover page of Delhi Durbar. Hachette India, a publishing firm, dared to write, Publisher's promise: Love it or take your money back.
Promotion of books has gone beyond the traditional … blogs, merchandising, online games, movie tickets contests and much more

Add on
Cellphone technology just got better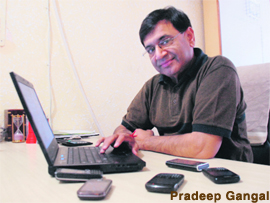 Cellphone technology... it just gets better with time, surprising us each day. From plain Jane messaging, pictorial texts, voice tags, and now Zlango, Wmode and a whole lot of new things. Just when we thought, this is it, Pardeep Gangal, managing director, Cain Technologies, Go Bindas Entertainment Private Ltd, talks about yet another addition gaining momentum - mobile advertising. "It is the new buzzword with the advertising agencies. It is a simple way of advertising through mobiles SMSes or images. For instance, for a car launch you would get the image of the car on the cell phone, which will be carried forward through interactive session," says Pradeep. This is what we call innovation for sure!
Joy ride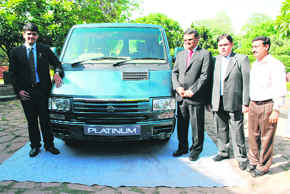 Tata Motors launches a new offering in the Winger range, the Tata Winger Platinum, in Chandigarh. The Tata Winger Platinum is a luxurious 7 seater, designed to provide an enhanced on-road experience with a perfect blend of comfort and space. The Tata Winger Platinum has been specifically designed to fulfill the needs of passengers who look for carriers but have to depend on Utility vehicles. The innovative design of Winger Platinum ensures that for a similar vehicle size, it provides much more space in the passenger seating area. This ensures that passengers are equally comfortable even in the last row making it the most apt vehicle for the segment.
Bag full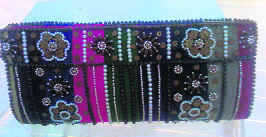 Confused as to which bag to choose among those available in the market this season? Well, here it ends, as we bring to you the latest variety on offer. Big, trendy bags are the latest craze among shopoholics this season. Says, Inderpreet Kaur, a student of DOEACC-17, "I have a collection of big bags, which can store all my stuff like the cellphone, charger, wallet, comb, shades, books etc. I have them in sea-green, purple and many other colours, but I don't like the plain black and brown ones. They are also are no longer in fashion; one must change according to the latest trends."
Frozen delights
Cocoberry, opens its first outlet in the Punjab region. The newly opened outlet will offer the ultimate frozen dessert experience and will lead the newest trend towards eating and living healthier in India.
Jewel in the crown
Manbeer Chaudhary, ex-president FHRAI, briefing the mediapersons, said, "The hospitality industry in India has come to stay. The evergrowing Tourism Industry with its "Incredible India" campaign is all set to act as a Brand Ambassador of the country, showcasing the Traditional & Cultural wealth."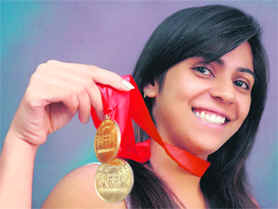 Act wise
'If you wish to achieve anything, just watch your dreams and strive hard to translate them into reality. Be a trendsetter, let others emulate you," says theatre artiste Shaina Kapoor. Shaina (23), who is pursuing Masters in Psychology from Punjabi University, has won the best actress award at youth festivals for three years in a row now. And she attributes her success to her mother and mentor Anu Kapoor. Shaina says she had a passion for doing something unique ever since her childhood.