Tough road to home
Hike in prices due to rise in raw material costs and taxation has given a jolt to home seekers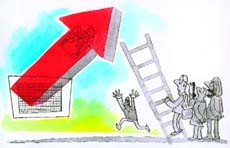 It was not long ago that Chandigarh-based professional Vikas Malhotra was all excited about owning a home of his own in one of the upcoming projects. He had carefully selected a good location and a flat that fitted his budget. But his 'perfectly balanced' stepping into the homeowners' league received a rude jolt when his builder indicated that the price of his desired home may go up by a few lakhs in the coming weeks, making him rejuggle the financial calculations.
Decoding DTC
The Direct Tax Code (DTC) is a hot topic of discussion among people currently. The code is an attempt by the government to simplify the existing income tax laws in the country. Assuming there are no further roadblocks, the government expects to implement DTC on April 1, 2011, after it is passed by the Parliament. Here are answers to some questions like what will be the likely impact of the changes proposed on people's household budgets, or how will the proposed changes impact the real estate sector:
TAX TIPS

Manner of raising claims

Capital gain muddle

Late for revising tax return

Compute LTCG

Benefit under Section 112(2)

Not entitled to exemption
GROUND REALTY
Durable roofing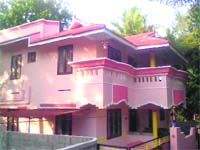 RCC is the best choice for roof slab, writes Jagvir Goyal
It is surprising to note that in many parts of the country, the practice of laying reinforced-brick slab (RB slab) instead of Reinforced Cement Concrete slab (RCC slab) in buildings and houses is still prevalent. For many builders, RB slab is the favourite choice. Many masons consider themselves expert in RB roofing and convince the house builder to opt for it. Only a few house builders are courageous enough to ignore mason's and builder's advice and choose RCC slab.
Home Decor
Room with a view
From coastal decor to other nature-inspired designs, there are many ways to brighten up your bathroom,writes Viral Nandu
Bathroom is a room too, thus goes the tagline of an ad about bathroom accessories. And surely there is no denying the fact that pleasant and stylish environs of a bathroom are relaxing and rejuvenating.
Steady march towards transparency
The 2010 Global Real Estate Transparency Index released by Jones Lang LaSalle and LaSalle Investment Management revealed a worldwide slowdown in the progress of real estate transparency over the past two years.
Realty biz to remain local play
Real estate market may have grown in leaps and bounds in recent years, but the business may remain a regional play in the country, as law of land is different in different regions, feel experts.
REALTY Bytes
Metro Mall in Vaishali
New Delhi: Mahagun Real Estate Pvt Ltd. has launched Mahagun Metro Mall in Vaishali, NH-24 in Ghaziabad. This fast developing neighborhood is home to many premium and mass housing projects and offers tremendous potential for the retail, entertainment and leisure business.