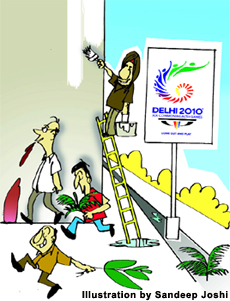 Spit and span
K. Datta
The Capital is getting all dressed up for the Commonwealth Games, but is it well mannered enough for the event?
The Commonwealth Games organisers appear pleased with the way tickets for the event are selling. But with less than four months to go for the October 3-14 games, it would be quite in order to ask how prepared the Capital is to host the mega show. Chief Minister Sheila Dixit has been aggressively touting that Delhi was on the way to becoming a world-class city. Now, what makes a city world class? For all those flyovers, what about the pot-holed roads? The traffic lights that don't function? Traffic snarls?  The ugly, uncleared refuse dumps with cows, dogs and crows rummaging into the garbage? The inadequate public transport?
Fitness mantra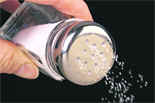 Halt excess salt
Mridula Wattas
For centuries, in many regions, salt was highly prized and hard to come by. One cannot imagine food without the special taste and flavour of common salt. All those curries, dals as well as savoury snacks would lose their appeal if that little pinch of salt were omitted from their recipe.


SWEET MEETS SOCCER

A man peers at World Cup special products as other customers queue up to buy the sweetmeats in a shop in Howrah, near Kolkata. The FIFA World Cup is set to give the game another lift in the cricket-mad country of a billion-plus Photo: AFP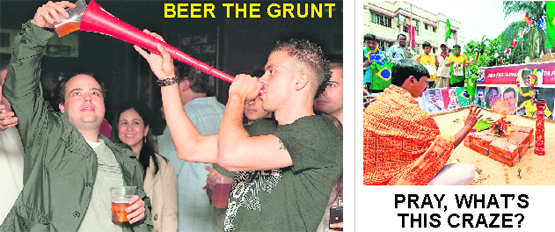 | | |
| --- | --- |
| A fan drinks a pint of beer through a makeshift "vuvuzela of ale" while watching a World Cup football match at a pub in central London Photo: AFP | A priest performs a prayer in Kolkata for Brazil soccer fans supporting the team in the World Cup. Photo: PTI |