Reaching out
Lounges in the city are coming up with novel ideas to attract more people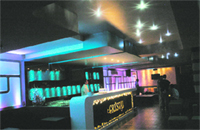 It isn't easy to make the swinging, swaying, lot check in. The crowd that needs to be metaphorically dragged inside, without letting them sense they are being pulled in. It's a business of making people first take out time and then have a great time! Welcome the blue collared Joey, the stiff neck executives and even the torn denim pocket money brigade.


Play it safe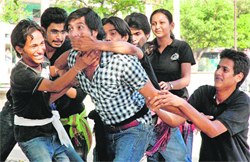 It is yet another attempt against drug addiction. Anti-drugs day, message to the people, streetplay, long silence, final question…seen there, heard that. Nevertheless, efforts shouldn't cease. And on Anti-Drug Day, ITFT in collaboration with workshop students staged a play Nashe Main Zindagi at Sector 17 plaza on Saturday. "We've tried depicting how drugs are affecting everyone in society. For instance, sportspersons are resorting to drugs.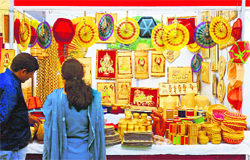 Northeast spice
The northeastern part of our country has a rich legacy of art, and the ongoing 'North East Trade Expo 2010' offers a glimpse into it. Artisans, weavers as well as artistes from Assam, Meghalaya, Manipur, Nagaland, Tripura, Mizoram Arunachal Pradesh and Sikkim are in the city along with their crafts and handlooms. The exhibition offers tradition wrap-arounds, Mekhela, chador and jackets from Nagaland.
Picks & piques
Mixed doubles
Watch out
Ethos has introduced an exciting offer on the Edox range of watches. With every purchase above Rs 50,000 you make, you acquire a stylish bag pack absolutely free. The special offer is valid at Ethos Swiss Watch Studios from June 10 to July 10, 2010. According Yashovardhan Saboo, CEO, Ethos Swiss Watch Studios, "The stylish and trendy bag offered by Edox is must fashion accessory which will accentuate the fashion on your wrist and back." —TNS
Ad power
Calvin Klein unveils its 'Fall 2010' global advertising campaigns for Calvin Klein Collection, ck Calvin Klein and Calvin Klein jeans, which will each be seen in a mix of media around the world later this fall. Model Lara Stone, a high profile model, will be featured exclusively in the 'Fall 2010' advertising campaigns. She has been photographed by many famous photographers. The 'Fall 2010' global print advertising campaign for women's Calvin Klein Collection was shot by photographers Mert Alas and Marcus Piggott in Los Angeles, California. The ck Calvin Klein 'Fall 2010' advertising campaign was photographed by Fabien Baron in San Pedro, California. — TNS
Unravelling the Sufi mystique
Celebrated litterateur Dr Naresh explores the Sufi mysticism of Sultan Bahu in his 67th literary work


Undeniably a prolific poet, celebrated academician and scholar, Dr Naresh has made a significant contribution in all genres of literature in various languages. Bestowed with nine state awards, Dr Naresh has also been honoured with IBC Cambridge Poet of the Millennium Award by Music World, UK, and by American Biographical Institute, USA. He has also been given Shiromani Sahitkar Award by Punjab and Balmukand Award by Haryana government.
Matka chowk
Service with a smile


What does a pair of 'chappals' bought from the footpath of Palika bazaar, Sector 19, have in common with a pair of Ray Ban sunglasses? They were both reposing in the safety of the 'Lost and Found' of one of the premier food supermarkets of Austin, Texas. Austin is the fountainhead of some of the finest food stores in America, offering a dizzying range of organic, international and eclectic food for the connoisseurs.