Prudent evaluation
Q. What exactly is the credit based evaluation system? How do we students benefit from it?
— Anila Ghosh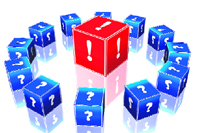 A. Most technical institutions in the country have moved to a credit-based evaluation system. The credit-based system is generally preferred as it is a modular system and allows students greater flexibility in their choices of courses within the programme of study. It also gives you the flexibility of completing the course at your own pace. So you can take a tougher course when you can handle it, rather than be forced to do so at a particular time specified in the programme.
Evaluation in the system is based on grades and cumulative grade point average (CGPA) which is the average of your grades for all completed semesters.
The accumulation of credits allows for both upward as well as lateral mobility. The most important advantage of the system is that you are assessed throughout the year and not merely on the basis of a single exam at the end of the academic session.
As the credit-based system is internationally accepted, it is beneficial for students who wish to go abroad for further studies. They can get credits for their degrees when they apply to universities abroad.
Vocational stream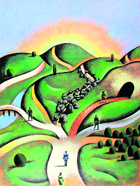 Q. I failed my matriculation exam some years back. For some time, I have been running a small shop for repairing radio and TV sets, at which I am really good. Is there some way to pass an exam or get a recognised certificate for my skills, which I may be able to use if my family migrates to a different city? I am currently a resident of Jind.
— Milkat Saini
A. Sure, you can pass an exam, get a certificate and before that, learn some more about Radio and TV repairing, provided you can show that you have been in this business for at least two years. The one-year certificate programme for Radio and TV Technicians offered by the National Institute of Open Schooling (NIOS) has Class X pass as the minimum admission requirement, which you don't have, or Class VIII pass with two years of experience in radio and TV repair, which you most likely do.
NIOS has about 1138 accredited vocational centres (AVCs) that serve as facilitation centres-cum-examination centres and training centres, providing training — practical and theoretical.
As luck would have it, there's one in Jind itself: CR Kisan Industrial Training Centre, Patiala Chowk.
And if you suffer from exam phobia, relax. Only 15 per cent of the score in this course is based on theory, the rest is based on practical and internal assessment, where — if what you claim is right — you should come out with flying colours.
By the way, why don't you add to your repertoire of skills and thereby improve your career prospects, by taking some additional vocational course later from NIOS, for example, in Refrigeration and Air Conditioning or Electrical Technician or any other from their wide list of offerings.
For details, refer to their website www.nios.ac.in
Fascination for ships

Q. I am a student of Class XII and I have this great fascination for ships. Are there any courses that could give me a career in ship building?
— Alok Gosain
A. If shipbuilding interests you and if the idea of working with submarines, ROVs (Remotely Operated Underwater Vehicles), naval frigates and aircraft carriers fascinates you, then you should be looking at the following BE/BTech courses in Naval Architecture/Ship Building:
Cochin University of Science and Technology, D/o Ship Technology, Kochi (www.cusat.ac.in)
Eligibility: Plus II (PCM) First Div.
Selection: Entrance Test/Interview.
IIT-Madras, Chennai (TN).
Courses: BTech (Naval Archi & Ocean Engg, Dual Degree Prog: BTech and MTech in Naval Arch and Ocean Engg);
Naval Architecture Engg with M.Tech. in Applied Mechanics in any of the listed Selection: JEE. specialisations.
IIT-Kharagpur, Kharagpur (www.iitkgp.ac.in ).
Course: BTech (Ocean Engg & Naval Arch), Dual Degree Ocean Engg & Naval Archi).
Selection to the programmes at the IITs is through the JEE.
International Maritime Academy (IMA), Chennai (www.ima-maritime.com)
Course: B.Tech - Naval Arch & Ocean Engg (4 Year)
Eligibility: Plus II (PCM) 50%
College of Engineering (Andhra Univ), Waltair, Visakhapatnam (AP).
Institute of Shipbuilding Technology, Goa (www.isbt.ac.in)
You can also opt for the Indian Navy – Cadet Entry Scheme through which, selected candidates are inducted as Cadets for four-year B Tech course in Electronics and Communication and Mechanical Engineering at the prestigious Naval Academy, Ezhimala, Kerala. During the course, cadets are allotted Engineering or Electrical branch, upon completion of which they will receive a B Tech degree of JNU.
After the first term, if you are lucky, you will be nominated for B Tech in Naval Architecture and Ship Building (4-year) from Cochin University of Science and Technology (CUSAT), if you clear the CUSAT's Common Admission Test.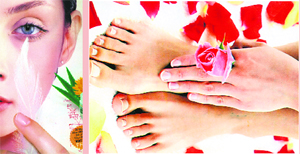 Q. I am in Class XII. I am very keen to pursue a career in beauty care instead of doing the routine graduation. Please tell me if there are enough opportunities in this field? I need to convince my parents.
— Lara Sharma
A. Beauty offers several career avenues with lucrative opportunities for growth and specialisation.
A minimum school leaving education is enough to enter vocational training in beauty.
Some major career opportunities include:
l Entrepreneurship — starting one's own beauty clinic, managing beauty salons, health clubs and spas
l Beauty therapists in salons and day spas
l Masseurs, beauty consultant / advisor
l Makeup Artiste, Hairstylist, Hair Colourist
l Product consultants in cosmetic companies
l Teachers in Beauty schools
The fashion industry, advertising, TV and Films also require expert makeup artistes and hair stylists.
You can specialise in different kinds of makeup (bridal makeup, makeup for TV, film, theatre, still photography, ramp modelling etc)
You can also freelance after advance training in the respective field.
You should be creative and have a keen eye for colours and how to relate them to individual features, skin tones
Use different techniques like shadowing, highlighting, concealing into play.
After a professional diploma, you can pursue advance training in the selected field: makeup, hairstyling, massage, nail art, spa treatment, traditional ayurvedic treatments, aromatherapy, laser or electrolysis.
With experience and qualification from reputed beauty schools you can expect higher remuneration.
Make-up artistes and hairstylists for ad campaigns, modelling and shooting schedules charge hefty fees per assignment, depending on their exp and reputation.
Managers of salons and product consultants in cosmetic companies can earn salaries comparable to those in the corporate world.
While a regular Bachelor's degree is not mandatory, it may be useful to pursue one through correspondence at least. Should you wish to pursue a course at the PG level, this will come in handy.
Q. I did my Class XII from NIOS in 2007 due to a sports injury which did not permit me to continue my studies through regular attendance. Am I eligible to pursue my graduation from Delhi University by correspondence because I have a very low aggregate score and a gap of so many years? Can I apply for DU's correspondence courses through the sports or extra-curricular activities quota?
— Vimal Baxi
A. As long as you have the necessary marks (40% for BA and B Com programme. 45% for BA (Hon) Political Sc and 50% for BA (Hon) English), you shouldn't have any problem getting admission to Delhi University's School of Open Learning.
To apply through the sports quota, you must be a position-holder with performance certificates at the zonal, state, national, or international level.
The same rules apply for applying through the extra-curricular quota. But you should have a relevant certificate for the last four years in the field in which you have excelled like dance, drama, music, debates etc.
The application deadline is September 30, 2010 (October 29, with Rs 200 late fees), so you still have time.