Imagine being surrounded by the sick throughout your working hours. Doctors suffer it daily. How do they cope? On Doctorsí Day, a few surgeons share their experience
A strange stillness reverberates in the air. This is the defining moment. The table is laid and the entire paraphernalia is in order.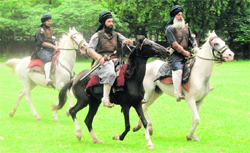 History relived
Thereís an advantage and an equally big disadvantage of culling out facts from history books and projecting them on screen. The advantage: You get a readymade story to make a film. The disadvantage: There is no scope for errors and one has to be really responsible.




The cast of Baba Banda Singh Bahadar
Genelia crowned brand ambassador of the year
Actress Genelia D'Souza has been crowned as the Brand Ambassador of the Year by CNBC AWAAZ Consumer Awards. Last year Bollywood superstar Shah Rukh Khan had won the title.The actress currently endorses nine brands including Cadbury's Perk, Fanta, Spinz, Dabur Vatika, LG Cookie, Virgin, Margo, Garnier and Fasttrack. "It is an honour that CNBC AWAAZ and the Indian consumers have chosen to bestow upon me and I couldn't be happier.

Not spilling anything
Hollywood actor Brad Pitt is not making a movie on the Gulf of Mexico oil spill, says his representative. Gallons of oil have been spilling into the sea off the coast of Louisiana since the rig ruptured, with officials of British oil company BP desperately trying to find a solution to stem the leak.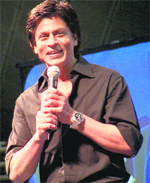 Over to love
Bollywood superstar Shah Rukh Khan's TV production company Red Chillies Idiot Box is set to produce romantic movies for the youth that will be aired on MTV.After non-stop music and adventure-based reality shows, MTV is venturing into romantic movies that will appeal to the Indian youth.The channel has collaborated with two production houses - Red Chillies Idiot Box and Milestone Movies Pvt Ltd - to produce three romantic movies as part of their new series Luv Reels. "I feel that it is very important to encourage young talent in an industry where there is such fierce competition.
For loveís sake
Oscar winning actress Renee Zellweger has gained 10 lbs over the past few months by unstraining her strict fitness regime. The 41-year-old actress is a fitness freak who loves to don skinny figure and thus usually sticks to fish and vegetable diet. But now she has put her stringent diet and fitness regime on hold and is happy with her new hour glass figure.
Gagaís ghosts stories
Pop star Lady Gaga has a creepy recurring dream in which a phantom urges her to slash her wrists to save her family. The Poker Face singer, who has learned from her mother that the bizarre nightmare is perhaps a secret society ritual, admits she uses the imagery from this and other dreams in her songs and videos, a publication reported.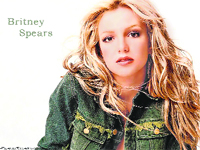 Pop to prÍt
Pop princess Britney Spears is all set to join the league of singer-designers with her high-end prÍt collection. Spears says that her new clothing line is a reflection of her personality adding that she wanted to design such clothes which she could wear herself, a website reported.The Hit Me Baby One More Time hit maker has launched her fashion line in association with American label Candie's and the apparels will be sold at Kohl's department stores.

Competing for everything from parentsí attention to privileges at home, sibling rivalry is a given. But there are ways to cope
According to a Vietnamese proverb, brothers and sisters are as close as hands and feet. This bond that a person shares with none but a sibling can make them the best of friends. But on the flip side, it is also an accepted fact that there will be competition among them.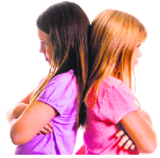 Playing favourites
Toddlers throwing tantrums and adolescent sibling rivalry are the norm when children clamour for their motherís attention.But when kids hit their 20s and beyond, wondering if they are momís favourite, still has repercussions that could lead to a visit to a therapistís office, according to a study by a professor at Cornell University in Ithaca, New York.The study, which looked at 275 relationships between mothers and grown children in the Boston area, explored the link between parental favouritism and signs of depression.
Bond Wagon
Travelling together
Weight watch
Penn State sociologists have found that teenage girls who think they are overweight, but are not, are at more risk for depression than girls who are overweight and know it.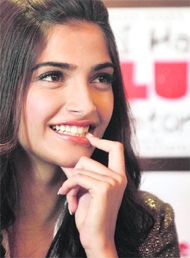 Bollywood actor Sonam Kapoor smiles during a promotional event for her forthcoming movie I Hate Luv Storys in Ahmedabad. The movie is directed by Punit Malhotra and is scheduled for release on July 2. ó REUTERS
Renee Writes
Care for some care
I am 37-year-old married man who has put himself in a fix on Valentines Day .My wife and I have been together for more than five years and have a singularly happy relationship.
Party policing
Loud music, flashy lights, shiny clothes, drinks and men in black. It's no filmy scene, but a regular discotheque description. And no our focus is not on the music, lights and clothes part but on the men in black, read the bouncers.
End of an evil era
This one is for the ones hooked to television thrillers. An entertainer with all the mythological masala. And its happening on Mata ki Chowki on Sahara One.
Garden of Eden
To give your home a reflection of heaven with Maspar's home fashion, a contemporary home furnishing and accessories brand that has come up with its new collection- Eden.