Living king-size
Actors Sonal Chauhan, Parvesh Rana and 'turbonator' Harbhajan Singh were in the city for the launch of a luxury family entertainment club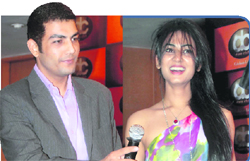 The call was…dare to live life…be your own celebrity and celebrate life. Royal treatment, luxurious holidays and 'imagitainment' (latest mumbo jumbo of words) were on the cards. Joining in were three celebrities - actor Sonal Chauhan, Parvesh Rana and 'turbonator' Harbhajan Singh. And the occasion…launch of Dare Club, a place for luxury family entertainment.
— Parvesh Rana and Sonal Chauhan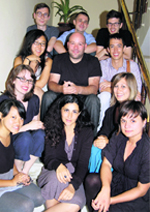 Modern MARVEL
Chandigarh continues to fascinate scholars, researchers and architects, who keep trying to understand the permutations and combinations of the city. Nine out of ten times they are impressed with what they see, barring a few suggestions that they leave with. This time too, the city had a group of scholars led by Prof Aaron Sprecher from McGill University School of Architecture in Montreal, Canada, taking a close look. We get talking to them. "Without doubt, India represents one of the most fascinating expression of a fast growing population and culture," says Aaron, "And Chandigarh is an example of an idealistic modern approach. It is a modern model of architecture."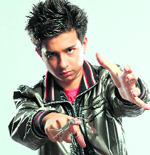 Pure magic
A 17-yr-old from Ludhiana, Rakesh Kumar, is set to take part in a magic show on television
The only magic we ever thought we could possess was the 'vanishing act'. How often we thought we could bring the world to our feet if we knew the magic behind vanishing. We could have all the goodies, get 100 out of 100 in the mathematics exam and see what our friends talk behind our back! As we grew up, we still wished we knew the magic. Reasons, each to his own.
— Rakesh Kumar
In tune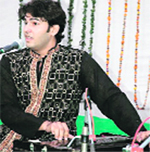 Young singer Snaverjeet Singh Kamiana is taking rapid strides in the world of music
Kheltey dekha jo badal ko chand ke saath, Vahi zulf vahi chehra phir se yaad aa gaya…." or "Bahut udaas hai har shaam tere jaane ke baad, Phir se badnaam hai voh naam tere jaane ke baad…" These Urdu couplets come from 21-year-old Snaverjeet Singh Kamiana, a student pursuing Masters in English at Mohindra College, Patiala. Surprisingly, his potential as a poet is eclipsed by his mastery over all genres of vocal music.
Foreign Foreign
Calm & clean
'Tourist friendly, pollution free and a little boring' is Mantas Klivecka's first impressions about city beautiful. Already a month old in India, Mantas, is working as a business development manager with a company.
Money matters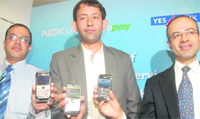 YES bank, India's new-age private sector Bank, Nokia, global leader in the mobile telecommunications industry and Obopay India, a pioneering global leader in mobile payment technology on Thursday launched 'Mobile money services by YES bank' in Chandigarh, the first city where the service is being offered commercially. The unique service enables transfer of money using the mobile device in a secure manner.

(L-R) Suresh Vedula, director, mobile financial services Nokia, Neelabja Chaudhary, head marketing Obopay, Suresh Sethi, president transaction banking group, YES bank, at the launch of mobile money services

Style check
Americas' most stylish brand Gateway, from Acer has announces the introduction of a new series of notebooks (NV49, NV 59 & ID59) & netbooks (LT21), with distinctive designs to address the evolving needs and expectations of consumer notebook users in the country. Sporting fresh styling set to push the boundaries of PC design, these products from Gateway are unique in their visual appeal. Constantly evolving, each model in the line-up features innovative design elements and a rare blend of colors and textures that cannot be overlooked.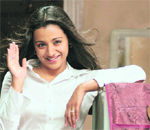 Comic timing
South Indian actress Trisha Krishnan, who's entering Bollywood with Priyadarshan's Khatta Meetha, says it's not a typical debut as she won't exactly be seen 'singing and dancing around trees'. "It's my first Hindi film and I can't expect to have everything that appeals to me. It's definitely not a film where I am singing and dancing around trees. But it's good enough for a launch and Priyan has projected me very well," Trisha says.
Koffee break
Star status
After debuting in Sanjay Leela Bhansali's Saawariya and then doing another seasoned director Rakesh Omparkash Mehra's Delhi-6, Sonam Kapoor, Anil Kapoor's daughter, is on a high. She has not only the family name backing her but her acting capability as well. She is the most fashionable and is being touted as Bollywood's next big thing. Her last two films may have been box-office duds, but Sonam is excited on the release of her new film I Hate Luv Storys, produced by Karan Johar and directed by debutant Puneet Malhotra. Lifestyle chats with her.
Spousal support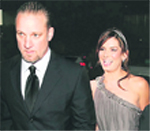 Actress Sandra Bullock and her ex-husband Jesse James have refused to claim alimony, waiving the right to have their assets independently valued. The Blind Side actor's marriage to the cheating TV mechanic was officially dissolved by a judge in Texas Monday, just two months after she filed for divorce. The details of the split settlement have been kept under wraps, but documents obtained reveal the former couple settled amicably and trusted one another to tally up the total value of their assets and debts, instead of bringing in an independent evaluator. Bullock and James have apparently signed a confidential property settlement agreement, also known as a Partition Agreement, and declined to make a claim for spousal support. — IANS
Single still


Slumdog Millionaire star Dev Patel says his mother was upset when she read online that he had got engaged to his long time girlfriend Freida Pinto and had to explain to her that the reports were incorrect. "I was like, Mum, 'I didn't (get engaged) trust me,'. Nothing's happened. Everything is fine. I'm just shooting a film," says Patel. The 20-year-old admits that sometimes the rumours about his relationship status grows so strong that his mother is forced to clear them herself. "My mum will go to work and (have to) explain to everyone why they have written that her son is going to get engaged and got a wedding ring, and how it's all not true," he said. Patel has been dating Pinto since they met on the sets of Slumdog Millionaire in 2008."She (Pinto) is very inspiring to me and just great support. She's a great friend and amazing," he said. — IANS
Trial run
Actress Lindsay Lohan has convinced her former assistant Eleonore to return to work. She was left without an aide when Eleonore resigned at the start of June amid reports she was tired and had "had enough of Lindsay's demands". However, Lohan has now persuaded Eleonore to return as her assistant. She was spotted picking up groceries for the actor in Los Angeles.The 24-year-old has reportedly placed Eleonore on a one month trial run before deciding whether to keep her on. The assistant was apparently offered a series of five-figure deals to dish out details about the troubled actress and has refused them. — IANS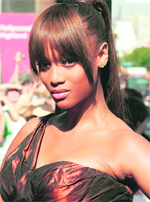 New venture
Former supermodel Tyra Banks has inked a deal to create a new fashion and beauty website. In a statement, Banks said: "I'm looking to create an engine that would provide my audience with inspirational and instructional content to help them look and feel their best." She recently quit her five-year-old talk show to pursue the online venture. But the 36-year-old is not getting encouragement from industry consultants. She should "stick to beauty and fashion because that's what she knows", said Michael Stone, CEO of the Beanstalk Group, a New York branding consultant. — IANS
Broadway calling


ActOR Zac Efron, who shot to fame after playing Troy Bolton in High School Musical series, now wants to work in a Broadway show. "Every time I see a show on Broadway, I get this deep feeling that I just really want to be up on stage with those guys," says Efron. "The challenge is just to get away and find the time to do it. I hope I can soon," said the 22-year-old, who has been dating his co-star Vanessa Hudgens for five years. — IANS
Cross connection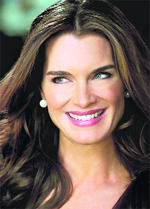 A king of England and an earl of Leicester may be among the ancestors of Hollywood actress Brook Shields, an amateur genealogist has claimed.Genealogist John Lloyd Marlow believes he has found a little-known connection between the actress and Simon de Montfort, the sixth earl of Leicester. Through research on internet, the 73-year-old says he has also found links between the actor and King Edward III, whose fourth son, John of Gaunt lived in Leicester Castle.Marlow said he used the website lagenealogy.net to find details of the actor's heritage."Brooke Shields is a descendant through 24 generations from Simon de Montfort 6th Earl of Leicester. He was the grandfather of Anastasia de Montfort, who married into Italian nobility at the end of the 13th century," he told Leicester Mercury. "Brooke Shields is also a descendant of King Edward III of England. His fourth son was John of Gaunt, Duke of Lancaster and Earl of Leicester, who lived at Leicester Castle for several years. "His eldest daughter, Philippa, was born at Leicester Castle in 1360 and 27 years later she married King Joao 1 (John 1) of Portugal. Their descendants through the royal family of Portugal are numbered amongst the direct descendants of Brooke Shields," he added. Coincidentally, Brook Shields will appear on British screens in the popular BBC1 series Who Do You Think You Are? — IANS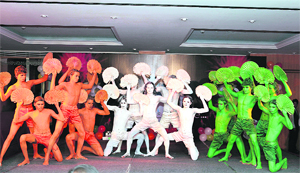 Artistes par excellence
They are live artistes who present not one but at least five different forms of art, which brings out an amalgamation that entertains and thrills. Call it their skill or the determination to be different, but this group of 20 young artistes is among the best talent available in the country. The winners of India's Got Talent' season one — Prince Dance Group from Orissa — are not just dancers but artistes par excellence.

Members of Prince Dance Group from Orissa perform at Taj-17
Magically different
Manick Sorcar, who has made a name for himself in North America as a laser and animation artist, is being honoured with the publication of a book on his art. The new book comes very shortly after another on his life and work by an Indian American author. In the past few months, the World of Manick Sorcar -where art becomes magic has won critical acclaim, with many here praising the book as a long awaited recognition of Sorcar's life and art.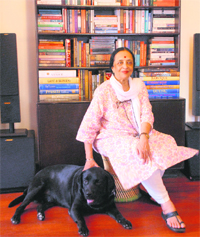 Beyond time and dimension
Will devote more time to art in public spaces, says Anjolie Ela Menon
The last six decades have been a quest for new metaphors for India's leading contemporary artist Anjolie Ela Menon who says she intends to devote more time to murals and installations in public spaces. She will turn 70 on July 17. The artist, who has been influenced by the likes of Van Gogh, Modigliani, M.F. Husain, Amrita Sher-Gil, early Christian and Byzantine art and the Expressionists, is liberating her work with "flying figures and levitating forms inspired by leaping Naga sadhus at the Ardha Kumbha Mela" that she visited two years ago.
Cause on reel
Punjab Virasat Foundation (registered as Punj Darya Virasat Foundation) is an independent, non-profit, research based and educational organisation devoted to improving the quality of life for all. PVFs development strategy is in synergy with UNESCO Charters for the conservation of tangible and intangible heritage and preservation of cultural diversity. The foundation had organised the screening of a documentary film titled "Aasman ki Chaaon Mein" at the DC model school-7, Panchkula. The film is directed by Mr. Rakesh Sadeo, who has more then 10 years of experience as free lance writer and director.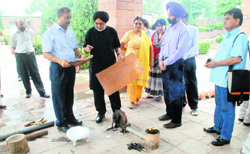 Cultural route
In their endeavour to transform the Kalagram complex into a vibrant art centre of multidimensional excellence, the NZCC Patiala have drawn out a series of plans and projects to be executed during the year. To begin with, a workshop of paintings and sculptures was inaugurated by the chief guest, MP Singh, secretary to the Governor, Punjab, on Thursday.

Noted artist Shiv SIngh at the inauguration of the workshop at Kalagram