MUSIC ZONE
Saurabh & Gaurav

The Twilight Saga: Eclipse
Original Soundtrack (Atlantic)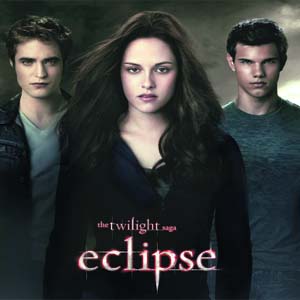 IF the Twilight soundtrack focussed on pop punk, and New Moon shifted more towards indie friendly acts, then the Eclipse album can be seen as continuing the previous record's prominence on sensitive, softer rock-oriented sounds. Despite the soundtrack's eclectic mix of styles from upbeat to more mellow, full-on rock to funk to folk and even a composed piece (by the incomparable Howard Shore), the complete album flows well from piece to piece, considerately mapping out the peaks and valleys of love, loss, and teen angst. Fanfarlo's contribution is delicate and buoyant, a measured, bluegrass inflected indie folk reminiscent of Fleet Foxes. Let's Get Lost, the Beck and Bat For Lashes collaboration, finds the pair exchanging ethereal verses atop beats echoed into luscious layers not far away from Cocteau Twins and The Knife. Having previously appeared on the soundtracks to the first two films, Brit space-rockers Muse return once again, but this time with an original composition Neutron Star Collision (Love Is Forever). The centrepiece, of course, is the title track Eclipse (All Yours), performed by Juno-winning indie rockers Metric. Academy Award-winning Canadian composer Howard Shore (of Lord of the Rings fame) closes the set with the one instrumental included, Jacob's Theme.
Best track: Eclipse (All Yours)
Worst track: Jonathan Low
Rating ***
Sia
We Are Born (RCA)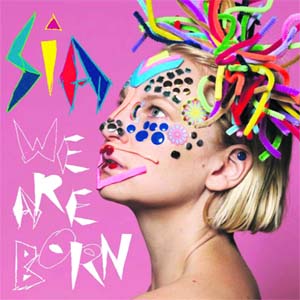 Best known for her vocal contributions to Zero 7's albums, Sia Furler's distinctive voice is laconic and soulful. She's also a prolific songwriter, having penned tracks for Christina Aguilera, along with four albums of her own in the last 10 years. Each song on her latest outing, We Are Born, is vibrant and playful, coloured by zany guitar riffs, and catchy collection of lyrical hooks. Its opening track, The Fight, is a complete delight, a frisky, hand-clappy gem that's Sia's answer to Girls Just Wanna Have Fun. The record's production from The Bird & The Bee's Greg Kurstin is crisp and expertly judged throughout. Kurstin allows Furler's vocal versatility and dexterity to shine, particularly on Cloud, which matches the subdued delivery of a depressive, rebellious lyric on the verse ("throwing stones at strangers, waiting for a fight") to an unexpectedly uplifting and anthemic chorus. Sia seems completely at ease here, belting out gymnastic vocals that cover a dizzying range while knowing when to tone it down to often stunning effect. Ironically, perhaps no song on the album captures Sia's essence best than with her cover of Madonna's 1989 single, Oh Father. Elsewhere, handclaps, tambourines and penny whistles combine to create a party atmosphere, and misery is quickly remedied by a spell on the dance floor, particularly the lead single Clap Your Hands. Sia has always been a stirring and powerful singer, but in this release she seems to have found both a lightness of spirit and an introspective voice that flows through in her music.
Best track: Oh Father
Worst track: I'm In Here
Rating ***
Tom Petty & the Heartbreakers
Mojo (Reprise)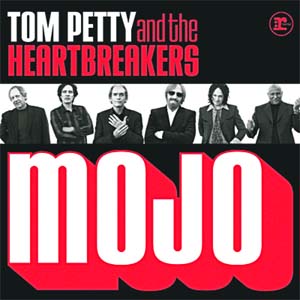 On Mojo, Petty brings the band members together, and anchors the band through a roaring 15-song set that proves the most muscular of anything the band has accomplished throughout their 34-year career. The album opens with Jefferson Jericho Blues. Full of bluesy guitar licks (courtesy of Mike Campbell) and Horner Harmonica the song tells the sad story of "poor Thomas Jefferson/ He loved the little maid out back." It then quickly shifts to First Flash of Freedom. With its swirling guitars and organ, it introduces itself in a truly familiar style: understated guitars lurk in the background as the rhythm section accompanies Petty's calm vocals. After a hoarse opening, the band takes things down a notch and drops into Grateful Dead mode, as Petty dishes hippie nuggets like, "Love it is hard, like an overdue train/ We felt so much more than our hearts could explain". No Reason To Cry follows a similar slow pace, but it highlights one of the most enjoyable aspects of Petty's songs: they can be emotional without being lifeless, adding a pragmatic aspect to the theme without having to explicitly make the song sound autobiographical. The slow, sultry groove of The Trip to Pirates Cove, tells the tale of a hazy road-trip taken in a "buddy's old defender", amid slow, reeling guitars of Mike Campbell, interwoven with Benmont Tench's elegant keyboard waves. Later, on Don't Pull Me Over, the same keys and guitars are again interwoven, albeit this time with a jammy, reggae groove. Mojo closes with Good Enough, which includes a long, jam band instrumental, announcing that Petty still has the fire burning in his belly.
Best track: No Reason To Cry
Worst track: Candy
Rating **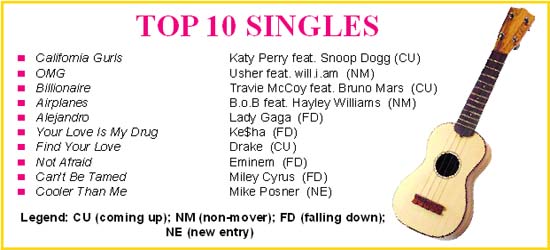 Album of the month
The Chemical Brothers
Further (Astralwerks)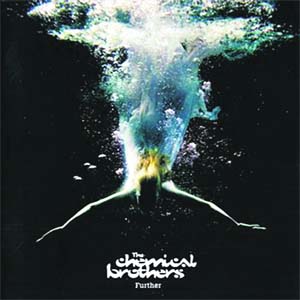 Tom Rowlands and Ed Simons are back with an album featuring no celebrity guest vocalists and eight tracks of strong, thoughtful and heavenly dance music. Now free from having to build cohesive structures designed to comfortably sit with vocals, it's plainly obvious that the brothers have really made sure to express without speaking, and on the grandest scale. Opening track Snow comes in building gradually with the sweet sounding lyric "your love keeps lifting me, taking me higher". Arranged under the bubbling and popping squeaks of electronics, it builds and builds before turning in to first single off the album Escape Velocity. Vocals are used at various points throughout the album but are used more as tools rather than creating the songs, such as Life Is Sweet, Setting Sun or Believe. Stand out track on the album is the brutal Horse Power. It's hard not to make a pun that it gallops through a lightning pace but once it kicks in, it goes full on to make people shift their feet. The ethereal pop swirl of Another World is surprisingly gripping, while Dissolve takes the listener on a trippy, almost whimsical journey. K+D+B finds the lads finally giving in to their familiar territory, propelling and revolving around a foot tapping and motivating melody that spirals down into album closer Wonders Of The Deep, a rousing finale that shakes and rattles with as much energy as they mustered way back in the heyday of The Private Psychedelic Reel. Further is the culmination of nearly two decades of psychedelic exploration, a collection that finds The Chemical Brothers at their least-restrained and most-melodic best.
Best track: Horse Power
Worst track: Swoon