Sisterhood of spies
The recent arrests of Anna Chapman, an undercover Russian mole in the US, and our very own diplomat-turned-spy Madhuri Gupta, have dispelled the notion that spying is strictly a male bastion. While these may have been a few high-profile cases, a large number of private detective agencies say women make successful snoopers, writes Mona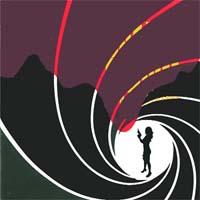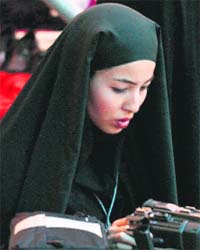 Roxana Saberi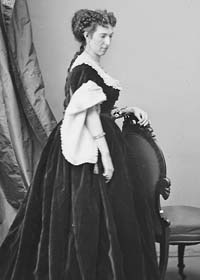 Isabella Marie Boyd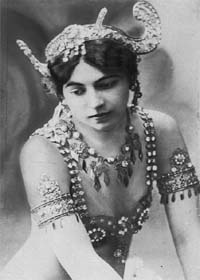 Mata Hari (above) was the inspiration behind a film of the same name starring Greta Garbo (below)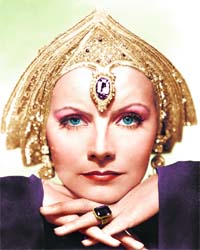 IT was the best of times, it was the worst of times," claimed Anna Chapman, summing up her exciting life as an undercover Russian spy in the US. She was arrested last month by the FBI and expelled to Russia, along with nine other moles.
James Bond or 007, as he is also called, may be Her Majesty's most valued spy, but when it comes to snooping in real life, women are no less. In fact, with their guile and charms, they make more effective secret agents than their male counterparts.
Shadowing agencies across the world have put these 'lethal weapons' to good use, time and again. "Women are better in gaining information. In the history of espionage and counter-espionage, a high percentage of greatest coups have been brought off by women," observes Maxwell Knight, one of the most experienced agent handlers in the history of MI-5 (Military Intelligence, Section 5, the British intelligence and security agency).
Back home, the sisterhood of spies has been equally effective in gaining information and passing it on.
With shoulder-length hair, blue jeans and a white T-shirt, Shilpa has the typical girl-next-door look. Her colleague Kalpana, in a printed yellow suit, comes across as a front-desk executive. But both are working as successful undercover agents for a Chandigarh-based detective agency.
"I always wanted to do something different," says 26-year-old Shilpa, who was ready to talk only after much cajoling.
Her first job was with an NGO that assisted tourists. A newspaper advertisement three years ago attracted her attention and she got this job. The challenging and exciting nature of the job is what these 'spies' love the most. "It is quite stimulating. There is something new every day," says Shilpa.
Once their agency gets a case, these snoopers start trailing the subject, covertly. At times, they use a disguise. "The findings are corroborated with pictures and, if required, with video evidence, too," explains Kalpana, who is from Himachal Pradesh. She was working as a receptionist before joining the spy agency.
"Women form an integral part of our team. When it comes to extracting information, they are a huge asset," asserts their boss KK Singh, a former cop and managing director of Detective Helpline Service, which renders all kinds of surveillance services.
Kunwar Vikram Singh, president of the Indian Council of Corporate Investigators, agrees. He says women are quite successful as spies because they are diplomatic, good at conversation, and people do not expect them to be undercover agents.
The agents have to keep their identity a secret. "We don't talk about our work much. In our profession, we never know when someone will become our subject," says Palak, a top agent of a Delhi-based detective agency.
The desire to do something different got the 29-year-old girl, who was earlier with an auto firm, into the business of spying.
Initially, she felt quite out of place, says Palak, but things soon fell into place after training. On her very first assignment, she, along with her team, successfully unearthed a female foeticide racket in Ahmedabad. In her eight-year-long career, Palak has dealt with many personal, corporate and criminal cases.
"The agents are good. They dig out the precise information within the promised time-period. We just have to provide them with leads and the rest is taken care of," reveals the director of a Bangalore-based firm, who didn't want reveal his identity. His company heavily banks on detective agencies to conduct corporate investigations.
"Women are apt at keeping a low profile, are easy to talk to, and are not likely to boast about their success. These are great assets for an undercover agent, " points out Raj Dulari Singh, one of the first Indian female private investigators to get accreditation from the Council of International Investigation Inc. She took up this unusual profession 30 years ago and has been to Europe and the Middle East close on the heels of many of her subjects.
She is currently a member of the board of directors of Delhi-based Lancers Network Ltd, a detective agency that offers corporate, analytical and personal services.
Since women are hardly suspected to be investigators, this makes them a great bet as spies, says Rajesh Kumar, proprietor of Delhi-based GSIS Detectives, which had regional offices all over the country.
And if women prove to be an asset to their agencies, the latter, too, do their bit to provide the best of facilities to their staff. "The safety of our team is paramount to us," says KK Singh. "Our agents have to take care of everything, including legal matters. We provide them an extensive training. The physical and mental training ensures that they don't fail in their functions and motives," he adds.
The agents always have a backup team. Usually, a squad consisting of six to seven persons is involved in an operation. Technological gadgets makes sure that the agency is in touch with its 'mole' constantly when the latter is with the subject.
However, despite the best of planning and necessary precautions, an ugly situation can develop. "Once I was with this creepy subject. He asked me to come to his house. Since, I had to collect evidence against him, I went to his place. After completing my job, I alerted my team, who sent a courier boy to bail me out," says Shilpa.
(Names of the undercover agents have been changed to protect their identities)
gadgets and Gizmos
Apart from the agents' acumen, these agencies depend heavily on latest technological aids and state-of-the-art gadgets to crack cases. The agents are equipped with hi-tech cameras that come in all shapes and sizes, pocket-size jammers, phone trackers and tiny but powerful voice-recorders. A few of these agencies even have special vehicles for such operations.
"The equipment available today was unheard of a decade back," says Rajesh Kumar. Gadgets to record movements as well as to counter the "opposition" move are readily available at affordable prices. "We have cameras that are as small as a needle tip. Then there are small mobile trackers, tiny jammers and many other such products," says KK Singh.
The agents have to constantly upgrade themselves on the technological front. Apart from smart public dealing, deft handling of the latest equipments is a definite plus for agents, adds Kalpana.
Cameras: These come in the form of pens, flash drives, chargers, adaptors, clocks and modems, with recording time up to six hours.
Jammers: Pocket-sized device. Can block mobile sets, wireless systems
Trackers: Can help locate position of a device, vehicle. Uses satellite technology
Sound recorders: Looks like a matchbox but can record very low frequency sounds. Comes with a decent memory.