No child's play
Writing kids' books is tough, says Shubhadra Sen Gupta
Madhusree Chatterjee

Shubhadra Sen Gupta is the creator of the pictorial book version of Satyajit Ray's "Feluda" series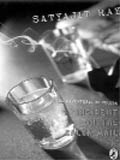 It is a tough job being a children's book author, but the heartening news is that the number of young readers in India has increased in the last decade, says much-loved writer Shubhadra Sen Gupta.
"It is a tough job writing children's books. You have to be so many things - a storyteller, writer, researcher and good communicator to reach to them," Sen Gupta, who has been writing children's novels and stories for the past 20 years, says.
"But the heartening news is the number of young readers has increased in the last decade. Marketing phenomena like the 'Harry Potter' and 'Twilight' series of books have been bringing children to bookstores, helping them experiment with new children's literature," she says.
Sen Gupta is a former advertising veteran and the creator of the pictorial book version of Satyajit Ray's famous private eye "Feluda" series.
"It is a boon for writers like us - who can survive on writing alone. I always had to support myself with a day job in advertising, but I have given it up," Sen Gupta adds. She puts the burgeoning number of young readers to "well-read Gen X parents, who can advise their children".
Sen Gupta, who is a well-known Penguin-Puffin imprint writer, has scripted three "graphic versions of Satyajit Ray's detective series", a series on great lives and on the Indian freedom fighters.
"Two more graphic versions of Satyajit Ray's thrillers, The Killers of Kathmandu and Danger in Darjeeling will be published in August while another title about the smuggling of temple antiquities (Kailashe Kelenkari) will be ready for release in December," she says.
Her historical titles include a collection of short stories, The Sword of Dara Sikoh (1991) and two historical thrillers set in the time of emperor Ashoka — Karthik's War and Karthik and the Lost Gold.
Sen Gupta, whose family has lived in the capital for the last 100 years and was part of the freedom struggle, is working on a new young adult mystery series for Young-Zubaan imprint, the Foxy Four. The second book in the series will be published this year.
"The stories revolve around four smart tech-enabled boarders, Charu, Jahan, Padma and Mandy, all multi-faith friends, who sneak out of their boarding schools to solve mysteries. It is written in first person - narrated by Charu," the writer says.
The series - also a covert comment on women's empowerment and secularism - has been inspired by a Bengali serial thriller, Goenda Gondalu that appeared in Sandesh, a children's magazine in Bengali, founded by Upendrakishor Roychowdhury in 1913, she says.
"The Sandesh serial featured four modern young girls as the private eyes," she says.
The writer said she has "honed her gift of storytelling by reading Bengali literature".
Sen Gupta recently held a group of nearly 100 children in thrall at a Penguin-Puffin Lives and Habitat Book World children's book reading and quiz session in the Capital to promote the culture of reading quality literature among school students with her "behind-the-scene" stories about her books on Emperor Ashoka, Mahatma Gandhi and Indian freedom fighters.
"Did you know soldiers during the Mauryan age rode horses without saddles? They wrapped a sheet of cloth around the middle of the mount (horse) and used it as a saddle," she says.
Chandra Gupta Maurya reportedly had 600,000 infantry men in his armed forces, 2,000 chariots, 30,000 horse-back soldiers and 9,000 war elephants, Sen Gupta disclosed, going beyond her book, Ashok: The Great and Compassionate King , the writer said.
"I researched the books extensively at the National Museum ," she adds. — IANS