Back of the book
Cinema, celestial beings and a curse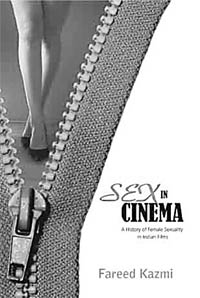 Sex in Cinema
by Fareed Kazmi;
Rupa & Co; Rs.395.
Female sexuality has held Indian cinema together for nearly 80 years. The women leads play a decisive role in a movie's rating at the box office. This book traces the history of female sexuality and its portrayal in movies. From Meena Kumari to haughty mother-in-law Lalita Pawar - women characters have been known for particular traits in Indian cinema, be it Pyaasa or Salaam Namaste.
The Little Book of Hindu Deities: From the Goddess of Wealth to the Sacred Cow:
by Sanjay Patel;
Penguin. Rs.299.
Animator Sanjay Patel brings to life Hinduism's most important gods and goddesses in funny, full-colour illustrations, each accompanied by a short, lively profile. The stories of Hindu mythology cover everything from love and jealousy to petty grievances and epic battles, with characters ranging from monsters and demons to noble warriors and divine divas. Find out why Ganesha has an elephant's head (his father cut it off!) and why Kali, the Goddess of Time, is known as "The Black One".
Patel is an animator and storyboard artist for Pixar Animation Studios, where he has worked on films like Monsters, Inc, A Bugs Life, Toy Story 2, and The Incredibles. He has also worked on The Simpsons for Fox and with legendary cartoonist John K., creator of Ren and Stimpy.


The Washer of the Dead
by Venita Coelho;
Penguin India; Rs.199.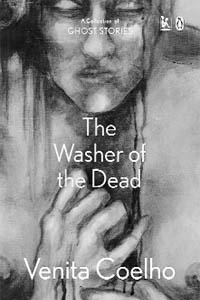 A woman haunted by the wind, a land where ghosts speak for the voiceless, a washer of the dead, who begins to hear them speak - this anthology of ghost stories is more feminist than spooky but the power of narrative is stunning.
India is a land that has long been haunted. Each region has its own legion of those that return. Their names spill like an incantation, a litany...says Coelho, describing her book.
From Assam comes the enchantress with her voice of desire — dragging the man from his bed into the depths of the killer river. The changeling comes from Uttar Pradesh — the child who never smiles but kills. The stories are whimsical, terrifying and compelling.
Last Day of My Life
by Jim Morret
Jaico. Rs.195.
Should you finally forgive the one who hurt you and would you find courage to apologise to the person you wronged. How would you remember your life's greatest love? Jim Morret did not understand the answers to these questions till the day he decided to end his life.
The veteran television broadcaster and interviewer turns the camera on himself, taking the viewer on an intimate journey. He grapples with self-doubt and depression as he debates on whether to live or die.
Flaws in the Jewel
by Roderick Matthews;
HarperCollins-India. Rs.350.
The British Raj was never able to overcome, or even properly acknowledge, its deficiencies. As a result, the British rule developed into an uncomfortable amalgam of imperial economics, military autocracy and unfulfilled liberal aspirations. The British Raj was a great myth factory and its minions knew this.
Roderick Matthews re-examines British rule in India by concentrating on three central themes: its ability to defray the costs of its own maintenance; its impersonal and institutional qualities that gave it continuity and tenacity; and its commitment to a dual higher purpose - the uplift of the condition of the natives and playing out of the superior moral character of the Englishman.
The Word-Keeper
by Prerna Wadhawan
Har Anand. Rs.395.
When Sunny, Anna and Kittu defy the laws of an ancient house, a curse begins to overtake their lives. One night, when Sunny stumbles upon a room that changes itself, he does not realise that his life will turn upside down and that he had unknowingly brought back to life an ancient curse.
To satiate his curiosity about the mystery of the peculiar room, he loses his friends to a parallel world of books.
It is he, alone and friendless, who has to conquer his fears to fight the curse. Wadhawan, born to a family of freedom fighters in Allahabad, is a popular television producer in Mumbai. — IANS