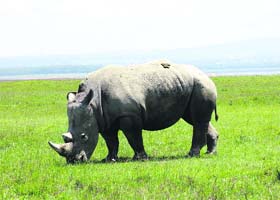 The WILD streak
Usha Albuquerque on careers in wildlife and forest conservation
Do you love visiting wildlife parks? Do you love animals and keep a pet, or several pets at home? Do you have a deep desire to protect all of nature? If so, then forestry and wildlife studies may be the ideal course of study for you. Forests form part of the vital natural resources of a country and are home to an incredible variety of wildlife, plant species, herbs, insects and other natural resources.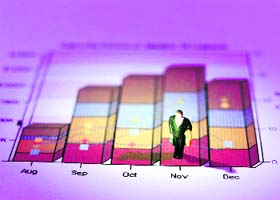 The NUMBER game
Actuarial Science is a lucrative choice, writes Saroj Gupta
If you enjoy playing with numbers and are ambitious, then a career in Actuarial Science might be just what you are looking for. A choice that promises a successful career and a handsome salary, Actuarial Science involves the application of mathematical and statistical methods to the finance and insurance sectors of an economy, particularly to the assessment of risks.


Careercature
Sandeep Joshi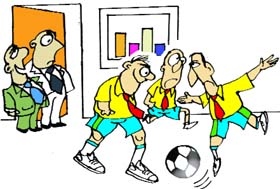 Sir, as per your orders they are practising teamwork.

Perfect Prescription
Charandeep Singh
The pharmaceutical industry has developed rapidly in the recent past. India is set to emerge as a leading pharmaceutical player in the global arena in the coming decade. The pharmaceutical industry in India is the third largest in the world, which will be worth $20 billion by 2015. Mergers and acquisitions are a part of this growth.
Study Abroad
sweden
Get the best at half the price
R. M. S. Atwal
Sweden is one of the few countries in Europe that beckons students from the region for its state-funded and student-centric education system that promises their all-round personality development under a multicultural umbrella. The home of the Nobel Prize, the reputation of this key ultra-modern member of the European Union is built on close cooperation between the industry and the academia.
Course chat
Broadcast Journalism
New Delhi: NDTV Worldwide, part of the NDTV Group, and IndiaCan, a joint venture between Educomp (India's largest education company) and Pearson (an international media company with world-leading businesses in education, business information and consumer publishing), have entered into an arrangement for introducing a broadcast journalism training programme.
Career Hotline
Pervin Malhotra

Ideal for environment cause

Wide scope for content writers

Good choice for CS

Realm of languages
Happiness@work
Gems of ancient wisdom
Don't stop learning
After we get a job, many of us stop working and most of us stop learning. By the time we reach the age of retirement, the majority, instead of being stepping stones, become stumbling blocks. Be willing to learn whenever and from whosoever you get an opportunity.
Building blocks to success
"Development efforts often focus on how you can achieve your career goals over the long term. Short-term successes, however, are critical to making your next move and preparing for those long-term aspirations.