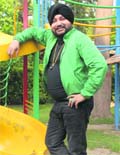 In the city for the launch of a Punjabi magazine, Daler Mehndi and boxer Vijender Singh were at their candid best
When its about Punjabis and Punjabiyat, who minds overwhelming emotions, heavy dose of love for the soil, dash of maa boli and a pinch of drama, whether a movie, music album or even a magazine launch! So, when we had Daler Mehndi in an activist avatar at the launch of a Punjabi magazine, G Asia, we got the idea.And he was every bit as expected — a hardcore Punjabi, star singer and a brand ambassador of Punjabiyat. "I am open to anything related to the promotion of Punjabiyat around the world.

Daler Mehndi

Trust me!
No sweet talk. If I like it, I express it, if I don't, I politely voice that opinion too
Buy it or not, each one of us, at any given point in a day, is surrounded by 'incredibly smart' people…doctorates in manipulation and strategy planning! And they are scattered everywhere.Let's go to the next level now.

Ready to punch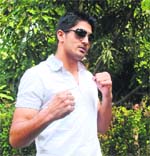 Till the Olympic bronze medal, boxer Vijender Singh knew nothing of brand endorsements and magazine cover shoots. But now, India had a new poster boy from the world of sports. And the latest to his list of endorsements is the Commonwealth Games-2010."It feels really great to be representing what I know the best. And since its home ground, its an added advantage," says the newly announced brand ambassador of the Games. The six chosen ones include shooters Abhinav Bindra and Samresh Jung, badminton player Saina Nehwal, female boxer MC Mary Kom and wrestler Sushil Kumar, along with Vijender.

Vijender Singh

Hashmi redefined
Every time an Emraan Hashmi film is slated for release, the whole 'serial kisser' hype starts all over again. He has never done anything that can be described as 'routine'. After Jannat and Raaz — The Mystery Continues, another Emraan Hashmi movie Once Upon A Time in Mumbai is releasing this Friday. The movie has been directed by Milan Luthria of Kachche Dhaage and Hattrick fame. Lifestyle catches up with Emraan.

Emraan Hashmi
Sallu can dance…
Not everyone swears by Bollywood heartthrob Salman Khan's dancing prowess. But his choreographer for the movie Dabangg says he has become technically strong and even gives his own inputs.
Past tense
Film: Once Upon A Time In Mumbai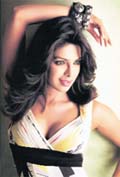 My fear-less lady!
After showcasing her svelte figure in films like Fashion and Dostana, Bollywood actor Priyanka Chopra is set to sport a grungy look to host Colors' adventure reality show Fear Factor - Khatron Ke Khiladi 3.The 28-year-old actor wore denim hot pants teamed with a broad belt, knee-length boots, a cropped yellow top with a black leather biker jacket and gloves for the first promo, a statement said.Her look has been created by Bollywood stylist and fashion designer Anaita Shroff Adajania, who earlier styled for the Dhoom franchise as well as Race.


Priyanka Chopra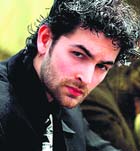 Broom groom
Bollywood actor Neil Nitin Mukesh was hit with a broom by none other than director Pradeep Sarkar on the sets of his forthcoming film Lafangey Parindey.According to a source, the scene required Deepika Padukone to first beat Neil and his friends with a broom and then throw a pail of water on them. But Pradeep wasn't happy with her performance and decided to demonstrate the scene himself.


Neil Nitin Mukesh

Wah Ustaad!
Pakistani sufi singer Rahat Fateh Ali Khan, who has sung some melodious Bollywood numbers in the recent past, says he was extremely happy to see how Indian immigration officials have started recognising him and don't create any problems.
Taylor-made
Angelina Jolie and Catherine Zeta-Jones, Hollywood's two leading ladies have locked horns to play Elizabeth Taylor in a major new biopic of her life. Jolie, 35, is hoping that her notoriety will give her the edge. Like Taylor, she has become known as the husband-stealer.
Caving problems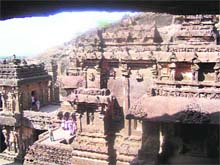 The paintings of the Ellora caves in Aurangabad, Maharashtra, are losing their gleam due to rainwater seepage in the caves. Apart from seepage and rock falls, even the lights installed inside the Ellora caves are damaging the sculptures. The paintings are being affected by moisture, and with the immediate effect that the paintings are turning black."Seepage problem is a two-way trouble. One if you remove the tree or the herb, the micro-holes of that root, they penetrate up to the sculpture, and though we try to seal them, it is very difficult to seal every hole or every penetration.
A fake Caravaggio?
The Vatican's top art historian has accepted that a report in the ecclesiastical state's newspaper, which gave the impression that a recently discovered painting was a Caravaggio, was wrong.
Cat calls
My mom distributed ladoos in our locality when our cat gave birth to kittens in our backyard," says VS Moudgill, an educationist from Nabha. According to Punjabi folklore, cats giving birth in the house is considered auspicious.
Verses from the heart
In the aesthetic mind of a poet or writer, intellect, impulse, vision and command over language all keep operating in collaboration," says Mohali-based Punjabi poet Dr Surinder Singh Gill. And these traits are truly reflected in the works of Gill, who is credited with eight poetry books in Punjabi and scores of articles.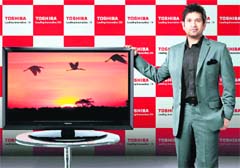 Watch out for the latest range of LED TVs in the market
In its endeavour to offer world-class technology to its consumers, Toshiba has launched its new range of LED TVs in the Indian market. The new Toshiba REGZA backlit LED TVs XL700 series comes in three sizes, 138.7cms (55XL700E), 117.5cms (47XL700E) and 106.7cms (42XL700E) and will continue to amaze you with its power-packed Toshiba technologies. With a metallic-feel finishing bezel, and slim design, the XL700 makes your living room look better.

Tilt & wash
Videocon group, unveils its latest innovation with the launch of a revolutionary range of tilt tub washing machines.The Videocon careen range comprises of two fully automated models and feature several of the latest washing machine technologies, including anti-foam sensor, air-wash technology, sterilisation programme, child lock, eight wash programmes and door lock. The new range is a perfect blend of style and technology designed with a tilt-tub to make loading of clothes easy without any bending.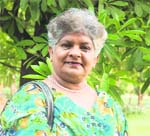 Dream come true
In this whole world there is at least one person who bears your exact resemblance, they say. And for our city's Dr Deepti, it's famous choreographer Saroj Khan. Courtesy this resemblance or stroke of luck, she landed up a role in Kangana Ranaut and Madhavan starrer Tanu Weds Manu, scheduled for release this September.


Dr Deepti
Side Lanes
Men & women around the house
Equal learning, equal earning. At par, will have car. Share gains, bear pains. Except for labour pains, men and women are far more matched than ever before. In most Scandinavian countries, equality is the law.