The savvy set
Growth of the sector has also brought about a marked change in real estate brokers, who have become well-networked and tech savvy, writes Charandeep Singh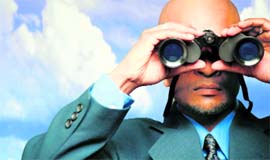 The growth, or should one say mushrooming of real estate brokers in an area, is directly proportional to the infrastructural development and construction activity taking place in that area. Due to the rapid industrial growth, Punjab is among the most favoured destinations for realty development, hence as compared to its neighbouring regions, Punjab has a greater concentration of real estate agents, consultants, developers, construction and investment companies.
Tax tips

Exemption on rent paid to wife

Investing capital gains

Tax on LTCG

Defining agricultural land
Labour crunch
New Delhi: The construction sector is facing labour shortage of around 10 million persons on any given day and the situation will worsen in the next decade when requirement for workers is expected to go up three-fold, realtors body Credai said in New Delhi.
Academy to provide manpower
New Delhi: In view of growing demand for skilled manpower in building and construction activities, Delhi Government is mulling setting up of a specialised institution in the city to provide skilled human resources for the sector.
Green House
Right Timeline
It is best to follow the right practices to get the best out of your garden, writes Satish Narula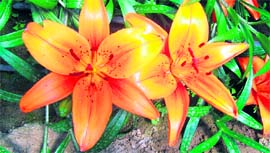 The gardening operations are all time specific. You can't advance, delay or postpone gardening works. The package of practices has to be followed for best effect. If you are not prompt or on the dot, you will never get the intended quality, be it in flowers, fruits or vegetables.

Be time and operation specific fFor best results. Photo by the writer
Realty Bytes
Pride Hotels to invest Rs 1,000 cr in 5 yrs

Everest Industries' profit up

Indiabulls net profit at Rs 20.5 cr

Office space market picking up
Subsidy scheme to boost demand
In order to stimulate demand for credit for housing in the middle and lower income segment of population in the country, the government has proposed an interest subvention of 1 per cent on all individual housing loans of up to Rs 10 lakh, provided the cost of the unit does not exceed Rs 20 lakh.
Need for a regulatory authority
New Delhi: The Ministry of Housing and Poverty Alleviation has stressed on the need for a Regulatory Authority for the realty sector.