Loot of the Common Wealth
M. S. Unnikrishnan
The fallout of the many controversies surrounding the 2010 Commonwealth Gamesí preparations is that India has not only besmirched its fair name as a competent host, but also that the international federations would now think twice before allotting any major sporting event to the country.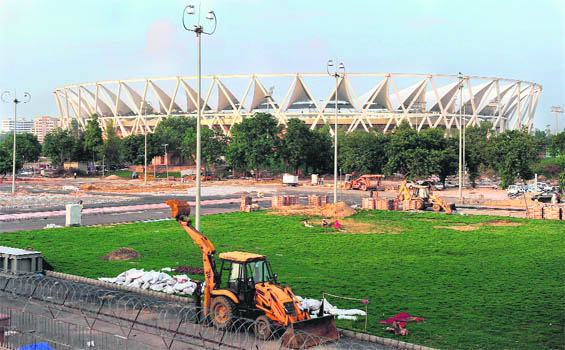 Construction continues around the newly inaugurated Jawaharlal Nehru Stadium in New Delhi. Photo: AFP
Just jogging
Want to get fit, boost your energy levels and uplift your mood at the same time, don't go to the gym. Instead, head to the nearest park and start jogging. A walk in the great outdoors is better for the body and mind than pounding the treadmill, according to a new research. And those who burn off calories by jogging in the park or hiking on the moors feel happier than those who break a sweat in the gym.
Talk the walk
Walking may not be the best way to lose weight
Sachin Kalra
With obesity and disease increasing dramatically, many fitness experts are recommending walking for weight loss and fitness. Some are even going so far as to say that walking is the best way to burn fat and lose weight. I strongly disagree with this and am going to show you why walking is not effective at burning body fat.
Yes,youread that correctly.