Valley's verse
Humra Quraishi
The prose and poetry of young Kashmiris carry an undercurrent of sorrow and stress

OnCE upon a time, the Kashmir Valley was a hub of poetry and prose in this part of the world. And even in these troubled, tension-ridden times, there is writing and more of it, but it carries sadness and sorrow together with streaks laden with the stress that the young face in their daily lives. In fact, while recently interacting with several aspiring journalists — students of journalism at the Islamic University of Science and Technology — one realised how sadness and sorrow seemed to have seeped right in. After all, these young men and women, in their early twenties, have seen and witnessed some harsh times ...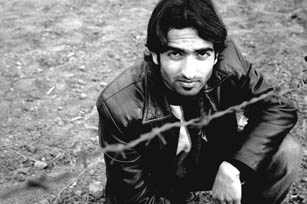 Anees Amin Zargar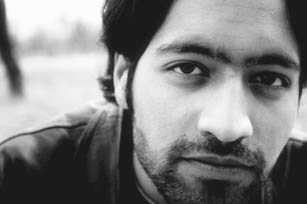 Mir Ubaid

So much so, I didn't find even one single student giggling or laughing in that carefree way as New Delhi's young invariably do; and I can say this with enough conviction because for three long years, I have been a visiting professor at a university in the Capital and have interacted with the youth here. There's a vast difference, as the young in the Valley carry a certain intensity and a heavy flow of emotions in their eyes, which is amply relayed in what they write, what they write on ... but as all of them offload what they write for their own selves, for they write only and only for themselves. They seem least bothered about publicity, about me and you sitting and applauding what they have penned.
Perhaps, they have trained themselves as children to be loners, to be writing in solitude ... After all, where in the Valley is that space for them to read aloud or recite or even sit down to discuss literary works and their offshoots? With few to almost nil literary forums for the young, fewer recreational centres, lesser number of platforms, the young sit cocooned and cut off. And we, sitting in different locales of the country, have made little effort to read what they write ... to try and hear what they want to express and focus on ... to connect with them ... to reach out to them... .
In fact, even the two strikingly good-looking students Anees Amin Zargar and Mir Ubaid,who compose verse and also play in their very own two-member Western classical music band, seemed shy to show their verse or even to talk of their knowledge of the western films. This, when Anees's knowledge and interest in western films is considerable. So much so that he is already the film critic for western films for several local newspapers of the Valley.
In between reading those newspaper clippings, I also manage to read some of the lines that these two young students reach out with, together with that subtle flow of music, as the duo plays and sings for their band: Ubaid the guitar and vocals, and Anees the back vocals and guitar.
Some of those lines:
" I'm a man lost in time /All I need is a time machine /Time and tide wait for none /Need to come out of this hopelessness ... Travel to the great beyond /Raise me dead from the graveyard /Lose my sanity until she comes /All I need is a time machine ..."
Or these lines from another verse penned by this duo: Kaise bhule ga tu woh sab ... Teri andar ki aag /Kahan jal rahi hain / Ankhen aansoo pee rahi hain / Patte sookhe pad rahe hain ..."
Interestingly, this duo has been writing intense verse and penning touching songs right from school days. When I enquired about their schooling, they told me that both had earlier attended Walden High School run by a well-known Kashmiri Pandit, C. L. Vishan at Srinagar's Natipora, and later enrolled themselves for high school at the Christian Missionary School, Tyndale Biscoe School, situated at Srinagar's prime locale, Lal Chowk.
Some other students like Tamim Ahmad Baba writes about the tension that he and the rest go through, but, again, making it subtly clear that he writes for himself. Some lines from his piece titled: "Tension! Don't Mention! Our society is simply surrounded by tension ... family discussing their welfare tension, warriors discussing warfare tension, students discussing their study tension, when it rains it becomes muddy tension, politicians discussing our future tension, we discussing not to be their picture tension. Workers not getting right wages tension, our prisoners dying in cage tension ... let's promise this tension even if its on extension that we will not mention and change our dimension by praying to the creation ..."
More prose, more outpourings which I managed to read ... As another of these upcoming journalist Asma Riyaz focuses on one of her childhood experiences: "...Suddenl,y everything turned into chaos, I turned deaf and blind for a couple of seconds, I don't know should I call it smoke or dust but whatever it is its paining my eyes and it is all over the place ... It is an explosion ... I'm sitting next to my sister and both of us are under a table ,it seems that I am in a shock because other people are crying and I am not ... In midst of this mess and tension while I am sitting under a table I managed to see a woman ... Her face was not clearly visible as it is masked with blood, I failed to identify her actual face but I witnessed her struggle with death which unfortunately she lost ..."
Or the lines penned by another student, Saima Riyaz ... Hers is an in-depth piece stressing on what it has been to survive since her early childhood and growing-up days in Srinagar's Batamaloo locality ..." 'It is fortunate to die a natural death', I have heard it many times in my childhood, It has stuck in my mind, I'm shocked by the level of insecurity my people feel in this 'high-security' zone ... anyone dying in the late evening was a problem, They would not allow burying the dead body, People had to go to the police station to seek permission for the burial, They were suspicious about the dead bodies too ..., I was to young to remember everything, Yet, I know about crackdowns as I grew up, I witnessed some ..."
And yet another student, Manzoor-Ul-Hassan writes exclusively of the night of October 2, 1993, for it is a night embedded in his psyche, as it changed the lives of the so many living in the locality of Srinagar city, as it stood encircled for a search by the security forces. Years have passed by but he remembers those details as he writes about each one of them: "Silence had broken and I opened my eyes. It was not the 'Fajr' azaan from the loudspeaker or rooster announcing the morning. It was not the dog tearing its throat either. Screams, shouts and the thud of boots ruled the night of October 2, 2003, which changed the lives of so many in my locality ... When the Army entry started in my area I was sleeping in a ground-storey room. The heavy thud released my eyes and I saw dad was close to me with his one arm embraced around me, I move the quilt up from my face to see my younger brother Kamran. He was still in a sound sleep, unaware of the events outside ..."
It's time to read what the young Kashmiri wants to say and put across. For, it is the upcoming generation that requires focus ... It's time to connect and hear what they are trying to put across through their words and verse laden with emotions and sentiments. After all, the Kashmiris are very emotional and sentimental people.