Past Forward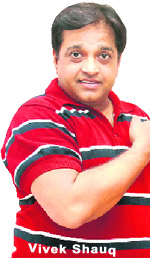 Television has grown and so have the number of serials on air. But can the magic of the eighties be recreated? Ashima Sehajpal finds out
The story changes every Wednesday. Who will die? Who will get a plastic surgery done? Which friend would turn enemy or join hands to revenge another enemy? Who will marry whom and who will file for a divorce? Which new characters need to be introduced or shunted out? A leap of how many years and the right time for the next generation, Wednesday decides it all as per the 'oh so important' TRPs. Higher the TRP, lesser the need for change! If around 10 per cent is the barometer of TV soap's success, how would an expert rate a TRP of 56 per cent? In the second week of its telecast, our very own, Jaspal Bhatti's show, Flop Show grossed this high rating, minus any marketing strategies. We know, the arguments in support of the drop in TRPs would be - there wasn't any competition from a hundred other channels or a thousand soaps then or people had no choice but to watch it! But Vivek Shauq, TV actor who was part of Flop Show, has a point to make.
Old world charm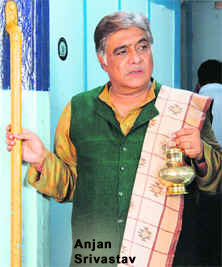 Hit television serials of the eighties Hum Log , Wagle ki Duniya and Fauji are back in a new avatar
History repeats itself, they say. And Hum Log, India's first soap opera, is back again. Not in its actual form, but in spirit. A contemprory sequel of the iconic series will be telecast on Doordarshan titled Hum. Shahrukh Khan announces his plans to make a sequel of Fauji, produced by his Red Chillies Entertainment and with a new set of actors. Wagle of Wagle ki Duniya, the story inspired by the 'common man' of RK Narayan, will be soon seen as Detective Wagle. All set to bring in the old world charm, these sequels or proposed remakes aim to recreate the magic of the eighties. And with them, come the expectations and reactions, from the audience as well as the actors who brought to life the iconic characters.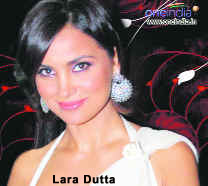 The chase continues
From a beauty queen to a promising star in showbiz, Lara Dutta has come up a long way and she owes her success in films to the mantra of reinventing constantly. The 32-year-old beauty, who is in seventh year of her professional career, has essayed a variety of roles and is positive about playing a long innings. "It's as simple as that; I don't want to just sit down and say that I have been a model in the past and a Miss Universe with some good Bollywood hits behind me so I should just sit back and bask in that glory. Sorry, there is no point in doing that. I have been enjoying a certain standing right throughout my career and I am not going to let anyone down", said Lara who was last seen in comic-caper Housefull.
Koffee Break
Live wire
Journalist turned director Anusha Rizvi's directorial debut Peepli Live is finally here. The film has become the cynosure of attention thanks to its subject, eye-catching promos and the song Mehngai daayan
Lifestyle talks to Anusha about her experience of being a director and shooting with stars from Naya Theatre, a theatre company founded by legendary Habib Tanvir.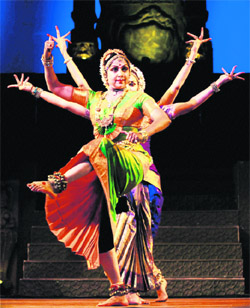 Dancing queen

: Bollywood actor Hema Malini performs bharatnatyam during the 'National Festival of Indian Classical Dance' in Kolkata on Saturday night. — PTI photo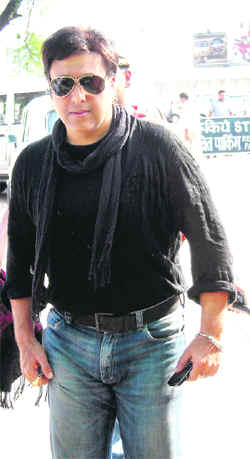 FLYING VISIT: Govinda makes a guest appearance at Chandigarh Airport on Monday.

Back to the roots
Hit Haryanvi movie Chandrawal is all set for its sequel
The art of good cooking and good movies lies in the right mix, with all ingredients tossed up in the right proportion. And regional cinema too has adopted the same formula. In 1985, Haryanvi movie Chandrawal was declared a super-hit. Almost 25 years later, team Chandrawal comes together to device yet another hit formula for the sequel - Chandrawal 2. Surprisingly, they didn't have to scout a lot. "Nothing catches the fancy of people more than the grassroots culture and tradition, along with toppings of modernity," smiles Nishant Prabhakar, co-producer and director.
Fun drive
Make your Sunday a fun day! The fun filled delighted Chevrolet 10 th Family Fun Car Rally is back with a bang in Chandigarh on August 22 and is the first among the four city tours which is being organised by Rashi Entertainment. The rally will be flagged off on August 22 from Hotel Park View and will cross city roads to culminate finally at Hotel Park View itself.
Spade work
Family tree
Landscapists have made use of tree characters for planning gardens. The most important character is, however, the shape of the tree, others being its nature, whether evergreen or deciduous, flowering or foliage tree, scented flowers or otherwise and potential height, spread etc. In small gardens, there is not much scope of including trees. But a judicious use of techniques and right selection make it possible. Use round trees for such situations and also those that can be clipped to give shape. And this is possible with the following trees.
Bits & Bites
Forward with care
When I first opened an e-mail account in the 1990s, it was a Hotmail account. I used to receive forwards from my friends, which I would actually open, read and spend time over. This was because of the novelty of the whole thing, we got so few emails every day that even something from an anonymous source was welcome. How the time has changed. Today, at the top of the list of things that I just don't want others to share with me are e-mail forwards. It's not that I have something against them as such. We all get forwards and often we send forwards to others, but I am acutely conscious of the how much of a waste of resources they can be. With governments around the world, the Blackberry phone has become a target for its encrypted mail and messaging services. There seems too little impact on the buyer though!
What takes precedence - looks, style or security checks? The Blackberry phone has become a target for its encrypted mail and messaging services with governments around the world. India has given Research In Motion, the maker of BlackBerry, an August 31 deadline to comply with the request for access to encrypted corporate email and messaging services or else those services will be shut.
DUAL role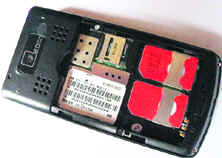 Today, dual SIM mobile phones are a rage as these give you the option of keeping two numbers active at the same time. You can even make and receive calls from two different networks at the same time! These phones come in two categories - the standby dual SIM phone and active dual SIM phone. In the former, embedded dual SIM adapters are used (earlier a single SIM phone could be converted into a standby dual SIM phone with the help of an external adaptor, which was sold separately).
Style light
Our home is the cocoon where we feel free. It's where we relax, by ourselves, or with our family and friends. It's the reflection of who we are, which means that every individual's interior is different. Philips LivingColors range matches individual tastes and interior styles. The Philips LivingColors Black is sober and chic. With its eye-catching, opaque, iconic shape and a sleek black remote, it is a symbol of elegance and sophistication. With its combination of great light effects and a great design, it's a jewel for the interior.
Vivek's main lead


Bollywood actor Vivek Oberoi, who will soon tie the knot with Priyanka, daughter of senior Janata Dal (U) leader, Jeevaraj Alva, feels 'lucky and happy' to have her as the 'main lead' in his life. "I feel I am really lucky and happy, my family and I are very happy. On a personal note, life is really good now, that she is the main lead in my life," Vivek said. The couple's marriage is slated to happen this year in October. When asked about his to-be-wife, the actor said, "She is really nice and an amazing person. We all are really happy.
They 'Did' it!
Hollywood beauty Hillary Duff and Mike Comrie are now officially husband and wife. The 22-year-old actor and the Canadian hockey player married Saturday during an intimate ceremony in Santa Barbara, California. Dressed in a white mermaid gown by Vera Wang, the Lizzie McGuire star said 'I do' to the 29-year-old, in front of hundred of their closest family and friends. Duff was escorted down the aisle by her mother Susan while sister Haylie and four friends were bridesmaids.
Chronicle of Crazy Days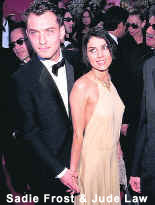 Actor Sadie Frost feels she became "out of control" after falling in love with Hollywood hunk Jude Law in the 1990s and it rocked her marriage to musician Gary Kemp. The British star tied the knot with 'Spandau Ballet' star Kemp in 1988 and they had a son, Finlay, but their marriage was jeopardised when she met Law on the set of 1994 movie 'Shopping'. The 45-year-old actor admits she felt a strong force of love for the 'Alfie star', but crushed the feelings to continue her married life with Kemp. "I knew that by even entertaining thoughts of Jude, I was jeopardising an idyllic home life, the most secure relationship I'd ever had. I crushed my unwelcome ideas about Jude, but it wasn't easy," Frost says in her upcoming autobiography Crazy Days.
Some neighbourhood!
Pirates of The Caribbean star Keira Knightley has become the new neighbour of Hollywood heartthrob Johhny Depp after she bought a wine estate in the Provence region of France.
Travel buddy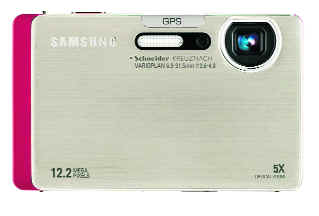 Samsung ST1000 has some amazing features, which have never been seen before. This digital camera is equipped with Wi-Fi, Bluetooth and Geo-tagging (GPS) capabilities. And there is no need for a laptop, and a USB or SD card reader to transfer your files. This handy gadget has a 12.2 megapixel sensor, a 3.5-inch touch screen LCD and a 5x optical zoom. It can record video in HD at 720p with 30fps. Some features: 12.2-megapixel picture resolution. 3.5"-inch LCD screen, 5x optical and digital zoom. Built in flash and memory.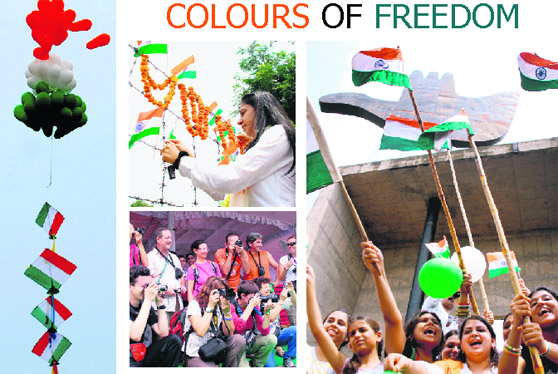 Emotions fly high during Independence Day celebrations. Tribune lensman Pradeep Tewari captures a few memorable moments in the city on Sunday.