Focus on photography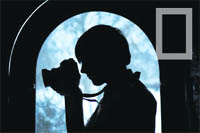 If you are visually creative, and have a way with gadgets, photography might be the right profession for you, writes Kuldip Dhiman
With the advent of digital photography life has become relatively easy for the beginner in the field. You no longer have to wait till the roll you shot is developed only to discover that it is underexposed, overexposed, or blank.


Careercature
Sandeep Joshi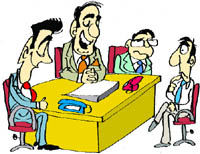 ... and finally to judge your abilities in pharmacy, tell me, how many bricks were used in building the Taj?


Accent and voice training

Maths buzz

Eligible for armed forces

Master's in geography

One of its kind course

Research vs corporate career
Camaraderie works
Ragini Gulati
Camaraderie or friendly ties with co-workers in workplace is no longer an option but a necessity.With increasing competition and workload a person usually spends around 12 hours in office. As a consequence having a friend at work is important both professionally and personally.
Better biz confidence boosts hiring
A spurt in the economic growth and the improved business confidence resulted in a 23 per cent growth in India Inc's hiring activity in the month of July, as against the same period a year ago.
FOOD for THOUGHT
Happy employees make winning cos
Happy employees are the key to an organisation's success, says a new study. Researchers have based their findings on an analysis of data, like employee satisfaction, employee retention rates, customer loyalty, and financial performance of organisations, from more than 2,000 business units of 10 companies.
Women workers trip on informal networking
Patricia Reaney
NEW YORK : Informal networks at work are fostering inequality and preventing women from advancing their careers and breaking through the glass ceiling, according to new research.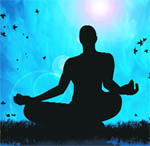 Manners matter,mannerisms don't
I. M Soni
Youngsters aspiring for good jobs and bright career try hard to cultivate personality. But often, their concept of "personality" is flawed. They equate it with a polished exterior. Hence, they follow the current craze in fashion and begin to think that they have developed an impressive personality.


Inner strength, peace and good manners make an attractive and impressive personality

Fit management
The fields of healthcare management and hospital administration offer ample job opportunities for young professionals, writes Dr. M Srivastava
Healthcare is one of India's leading sectors that is expanding rapidly in terms of employment and revenue.
Happiness work
A little knowledge is a dangerous thing
Gems of ancient wisdom
Yudhisthira had a weakness for the game of dice but he had little knowledge of it. He lost twice to the skilful Shakuni in the court of Hastinapur.