Banking holds new promise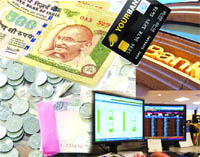 The RBI is considering giving licences to new banks in the country. The move will generate more jobs in the banking sector, writes Charandeep Singh
Banking in India is a well-managed sector. Most of the banks operating in the country are public sector banks, though private sector banks also co-exist. As major performers in the Indian financial system, banks undoubtedly play a major role in the growth of our economy.

Courses in International law

Follow the GIS path

Ticket to Railways

Managing leisure

Certifications accepted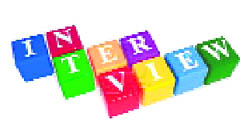 Get HIREd
Personal interview is not something to be scared of. Be positive and prepare thoroughly to get that appointment letter, writes C.K. Sardana
With the boom in our economy in all sectors, there is a simultaneous boom in employment with vast openings for jobs in government and non-government organisations, corporate sector, public sector, industry, agriculture, science and technology, service sector and so on.
Helping pig farmers in Punjab
With the changing perception of farmers towards pig farming, it has become popular in Punjab. More and more farmers are setting up big piggeries.


Careercature
Sandeep Joshi

Sir, I am tired of delivering motivational lectures. Can you please shift me to some other department.

Dress-code faux pas
A survey has revealed that women who turn up for a job interview in a tight top or with cleavage on display can blow their chances of getting hired.
Course chat
M.Sc in Clinical Research
India is the second largest pharmaceutical market in Asia and it is growing at the rate of nine per cent annually.
First PERSON
Perfect coaching comes nearer home
Puneet Jhingan speaks to Arupjyoti Gogoi about the emerging trend and future prospects of satellite-based coaching for students
Due to technological advancements, satellite-based learning has undergone radical changes in the past few years.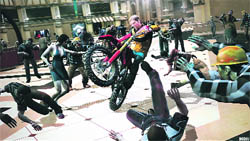 Robust GAMING
The Indian gaming industry is expected to grow 32 per cent at Rs 3,100-crore by 2014, a top industry official said.
"Indian gaming industry is expected to grow at a Compounded Annual Growth Rate (CAGR) of 32 per cent at Rs 3,100-crore by 2014 with factors such as a young population, rising disposable incomes, increasing wireless users and proliferation of developers and publishers," Maya Academy of Advanced Cinematics (MAAC) Business Head, Kumar Warrier, said.
Happiness work
Be healthy to be happy
Gems of ancient wisdom
An ailing person cannot be happy anywhere — leave alone an office. Don't go to office with an infection as you may not only infect others but also perform your duties inefficiently.