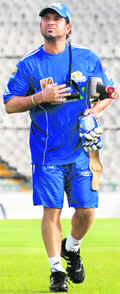 Champions calling
Vaibhav Sharma
With the Champions League T20 kicking off on September 10 in South Africa, it will be back to the shortest version of the game and to club colours
Ever since the third edition of the Indian Premier League (IPL) ended, cricket has been hit by one controversy after another. The never-ending Lalit Modi saga, the subsequent claims of wrong-doing in the IPL, the recent no-ball controversy in Sri Lanka and, of course, the 'spot-fixing' in the Pakistan-England Test series. But despite the need for corrective measures and punishing the guilty, the plain truth is that the game has to move on. So, hopefully, breaking the noise over corruption will be the sound of the ball hitting the sweet spot of the bat and the roar of spectators as the Airtel Champions League T20 kicks off in South Africa from September 10.
Led by Sachin Tendulkar, the Mumbai Indians have a great mix of experience and youth Photo: Pradeep Tewari

Vitamin D deficiency leads to obesity and stunts growth, says a study
Fat chance
Vitamin D deficiency could be an unwitting invitation to obesity, weight gain or stunted growth among girls, says a new study. The ground-breaking research by McGill University Health Centre (MUHC) found an astonishing 59 per cent of those who were studied had too little Vitamin D in their blood. Nearly a quarter had more serious deficiencies of the vitamin.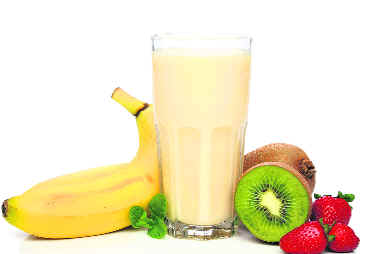 Fitness mantra
BON(E) APPETIT!
Ratna Bose
We need calcium all through our lives to support our bones and teeth as well as our body functions. Actually, we build most of the structure of our bones before we reach the age of 30. If we do not get enough calcium to make bones strong when we are young, we will be at higher risk for osteoporosis as we get older. Our body contains approximately 1200 gm of calcium, out of which 99 per cent is found in our bones and teeth and the remaining 1 per cent in the blood.