What diabetics should do during pregnancy
Dr Meenal Kumar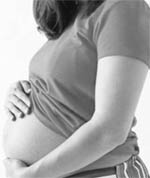 It is a well-known fact that diabetes greatly increases the risk of complications during pregnancy and that it entails problems for the new born as well. A study revealed that baby deaths were four times greater for women with Type 1 and Type 2 diabetes. Also, babies born to diabetic women had twice the rate of major birth defects, like problems with the heart and nervous systems.
Women with diabetes should consult their gynaecologist soon after deciding to become pregnant. The doctor may assemble a team of specialists to work with you throughout pregnancy, like a diabetes specialist, obstetrician, paediatrician, dietitian and neonatologist. Women with poor diabetic control have a 6 per cent to10 per cent risk of giving birth to babies with birth defects. Furthermore, high blood sugar can lead to stillbirth, the baby having low blood sugar or jaundice. Poorly controlled diabetes in pregnancy can also put you at a higher risk of various other problems:
A condition called pre-eclampsia, which causes high blood pressure
Having too much amniotic fluid (the fluid around your unborn baby)
You're more likely to need a caesarean delivery than the women who don't have diabetes.
You're also more likely to develop gestational diabetes in future pregnancies, and are at a higher risk of developing type 2 diabetes later in life.
The diet and exercise plan, the fluctuation of hormones, morning sickness, etc, will be considered in the health treatment during the course of pregnancy. In addition to blood sugar monitoring, ultrasound tests for baby growth will be conducted, weight gain will be supervised, eyes will be examined and blood pressure regularly checked to detect any problems. Further examination of the eyes is of great value to assess the underlying dangers to the mother and the child both. For diabetics, three important health problems need to be watched during pregnancy: hypoglycemia, hyperglycemia and diabetic ketoacidosis.
Hypoglycemia
Hypoglycemia refers to low blood sugar levels in the body. Occasionally during pregnancy the sugar level may fall below the normal and you may feel dizzy and disoriented. Therefore, it is important to take precaution in various situations, such as operating any machinery, driving, or any activity that could be potentially dangerous.
Hyperglycemia
Hyperglycemia refers to a condition when your body does not have adequate insulin that can occur in a variety of situations. Your body will lack insulin if you consume too many calories, do not exercise when you are supposed to or miss a dose of insulin. Lack of insulin can also be caused by stress or sickness. During the second trimester of your pregnancy, you will begin to need more insulin. If you do not meet your insulin requirements, you will have high blood sugar.
Diabetic Ketoacidosis (DKA)
If your body does not get enough insulin over a period of time, chemicals called ketones will accumulate. Ketones are dangerous because they can change your body chemistry and have ill effects on your health as well as your baby's health and may cause miscarriage or stillbirth.
Diet and exercise regimen
To ensure healthy pregnancy you will work with a dietician to make a carefully controlled diet plan. It is important that you monitor your meals so that you know how much carbohydrate and sugar you are consuming.
Make sure to get enough folic acid, either through vitamins or food sources, as this can reduce your risk for birth defects. You diet plan will need to increase by 300 calories a day for your baby to get proper nutrients.
You will need to eat carbohydrates in the morning to regulate your blood glucose levels. You should have plenty of snacks throughout the day with complex carbohydrates and protein. Never skip meals as this can lower your blood glucose levels. Women with diabetes may be advised to have a caesarean birth because they are at increased risk of having larger babies weighing over 10 pounds. After your baby is born, the paediatrics team will monitor him for low blood sugar, birth defects, etc.
To ensure healthy pregnancy
l Work with a dietician to make a diet plan
l Make sure to get enough folic acid
l Eat carbohydrates in the morning