Gutta gears up
Amit Khanna
In readiness mode for the CWG, shuttler Jwala Gutta talks of the Asian challengers, Azhar and all that
Though the off-field developments in the last month or so have been keeping her in the news more than even her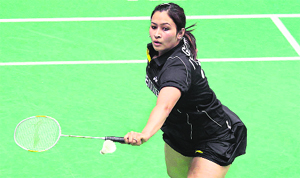 quarter-final finish at the World Championship during the same time, the better half of the World Number 13 Indian mixed doubles pair, Jwala Gutta, vehemently rubbishes her link-up with former Indian cricket captain Mohammed Azharudin as a deliberately created controversy and asserts that winning remains her focus as she gears up with long-time partner V. Diju for the forthcoming CWG.
With the Chinese not taking part in the badminton event at the CWG, the main challenge to India will be from Malaysia and England Photos: AFP

MATCH LESS
K. Datta
The present pack of players has done Indian tennis proud, but there are not many faces for its future
The Davis Cup is different. It is both about individuals and nations, but more about nations. There is a certain romance about it, which sets it apart from any other tennis event. You had to see the way Rohan Bopanna was unabashedly smothered by his Tricolour-carrying colleagues after he had anchored India to a 3-2 victory over Brazil, defeating Ricardo Melo in the last match of the rubber at Chennai on Sunday last.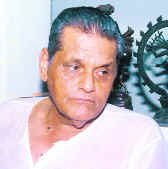 Krishnan's Kolkata Memory
Undoubtedly, it was remarkable, and all credit to Bopanna for the way he beat Ricardo Melo in the decider," said Ramanathan Krishnan of India's 3-2 Davis Cup victory over Brazil, as the modest tennis great was reminded of the epic win he himself steered the country to in the inter-zonal final at Kolkata in 1966 —long before anyone in the present team was born. That win, by a similar margin, was also over Brazil. Krishnan defeated Thomaz Koch, one of the most formidable players then, in a match that took the tie into a fourth day. Bad light had halted the match on that Sunday in December.