One for the road
Chandigarh maiden cyclothon brings in stars from different walks of life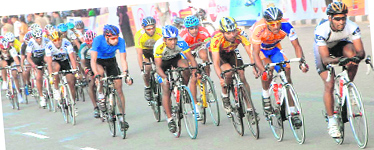 It's not something Chandigarh is used to early in the morning on an otherwise sleepy Sunday... a performer spinning to the tunes of Mehboob Mere at one of the signpost streets of the city, on top of the voice and not to forget, on top of the microphone. Chandigarh Administration's endeavour, Cyclothon 2010 was maiden in more ways than one. Like all things first, we brush aside the minor commotions, little confusion here and there, bit of chaos and move to the brighter bigger things. The spirit and the cause of the event to be precise. Soaking in the spirit were a string of sponsors, each vying for a share of the pie; bringing you a brief preview of all things principal and all things peripheral to the event.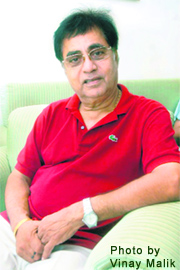 Live wire
Ghazal maestro Jagjit Singh to stage 70 special shows during 2011 to mark his 70th birthday
Reigning supreme as the most affable ghazal maestro in the world for more than last five decades Jagjit Singh plans to celebrate his seventieth birthday in a unique style. With an unparallel popularity that he enjoys among the masses, Singh credits his success not to his innate potential but the blessings of Almighty and good wishes of his audience. This ghazal supreme has designed a series of concerts (seventy) to be held in seventy cities of India and abroad  for which he has received many proposals from cultural organisations and his ardent fans. Besides this, seventy ghazals recorded in seven volumes with ten ghazals or nazams each, both old and new will also be released during the year.
Roll on
Bollywood actress Divya Dutta, who made a mark with her performances in Veer Zara and Delhi 6 , is all excited that her first Hollywood venture Hisss is releasing next month. "I am excited that my first Hollywood film Hisss is releasing on October 15. I play Irrfan Khan's wife, a sensitive woman. It is the most beautiful husband-wife relationship shown on screen," said Divya. This is the first time the actress has shared screen space with the intense actor and she found him shy while filming romantic scenes.
Two to tango
John Travolta-Akshay Kumar to dance on stage together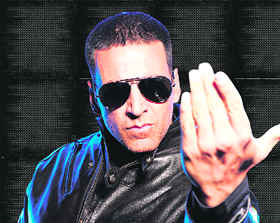 Bollywood star Akshay Kumar, who has collaborated with many international entertainers like Kylie Minogue in Blue, Snoop Dogg in Singh Is Kinng and RDB in Kambakkht Ishq, will now dance with American actor John Travolta at a live event. Travolta's visit to Mumbai appears to be an uncanny coincidence. It comes at a time when Akshay's retro John Travolta act in Vipul Shah's Action Replayy is hotting up. Vipul Shah has noticed the favourable turn of fortune too. His production team is right now busy negotiating with Travolta's office to work out an audacious collaboration between Travolta and his desi counterpart Akshay Kumar.
Getting real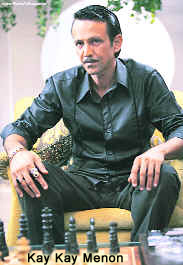 Bhindi Bazaar' is for multiplexes, says Britain-based producer
Britain-based producer Karan Arora says his first Bollywood venture Bhindi Bazaar, which deals with the issue of pickpocketing in Mumbai, has the global appeal of Slumdog Millionaire and elements of Satya but is not inspired by them. "The movie has an international appeal like Slumdog Millionaire and at the same time it has very similar elements of Satya. But there are no inspirations taken from these movies," said Arora. The movie deals with the issue of pickpocketing in the infamous and densely populated area of Mumbai's Bhindi Bazaar. The film explores the city's dark underbelly. "Bhindi Bazaar has everything for multiplex audiences - intelligent screenplay, entertainment with various elements like crime and thrill, among others. It is a thriller but at the same time it is also very realistic," he said.
Fresh look
The cast of Khichdi - The Movie promoted their upcoming film in Mumbai on Friday. Written and directed by Aatish Kapadia, the film stars Anang Desai, Majethia, Rajeev Mehta, Nimisha Vakharia, and Bollywood veteran Supriya Pathak.
BODY wise
Facts on fitness
There are several misconceptions that have been around for a long time. These should concern anyone who wants to keep fit. Work harder to lose weight: By working out longer you are not going to burn more fats. Too long physical training will cause too much catabolic hormones in your blood. And you will start burning muscles as energy rather than fat. Muscles are our strongest weapon against fats and this is one scenario we don't need. Train smart. Don't over train.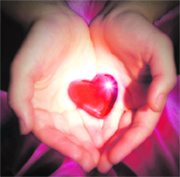 Heart & happening
In 1999, the World Heart Federation in alliance with the World Health Organization announced the celebration of World Heart Day with the intention of increasing public awareness about the global impact of cardiovascular diseases. It also emphasises on  its prevention. It was decided to hold the last Sunday of September to commemorate the event. World Heart Day of 2010 has been dedicated to the theme of workplace wellness and the initiative for this year has been named as 'work with heart'. The intention behind this assertion is to improve the cardiovascular health of the employees around the globe and also to reduce the economic consequences of loss of productivity on account of workforce sickness.

Prolific writer, curator and the recipient of Chevalier dans l'Ordre des Arts et des Lettres - Knight of the Order of Arts and Letters conferred by the French government, Dr Alka Pandey in Chandigarh throws light on the art of new media.
What is new media art? Can Nek Chand be called new media artist? Is new media the art of alienation? Where is the common man placed in this avante garde art? These and very many other niggling doubts were put to rest by Dr Alka Pandey, consultant arts advisor and curator of the Visual Arts Gallery at the India Habitat Centre, New Delhi.

Spice up
Looking good, feeling great
In recent times, glamour has become an important part of sports, what with sports personalities themselves becoming icons of glamour. Many of them are brand ambassadors and endorse glamorous accessories. We associate fashion and glamour with many of our sports personalities too. Tennis stars like Sania Mirza or Anna Kournokova project a sense of glamour with their particular preferences for clothes or jewellery. Tennis stars, particularly, wear designer sportswear to play, while some have made jewellery and bold colours their signature tunes.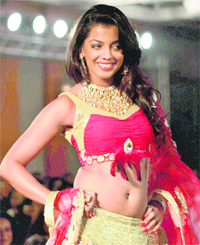 Ramp queen

: Bollywood actor Mugdha Ghodse walks the ramp during a fashion show in Mumbai. Photo: PTI

Literary speaking
For the President of the Shakespeare Association (India), Prof. Bhim S Dahiya, teaching and learning together have always been a part of life. This process began in 1974, while studying at the University of Cincinnati, USA, where he also taught for two years. He is a master of many arts. Besides teaching English Literature for over four decades, he has been the Vice Chancellor of Kurukshetra University. He was the Chairman of several UGC Committees and was also Fellow at the University of Advanced Studies, Shimla.
Pick & drop
Actor Neetu Chandra has turned down the superhit reality show Bigg Boss after landing herself a big-budget Tamil film.
Director Ameer Sultan, who has given the Tamil film industry three award-winning jubilee hits in a row, has signed the Bollywood siren in the lead for his next ambitious venture Aadhi Bhagavan opposite Kollywood superstar Jayam Ravi. "Though the Bigg Boss offer was lucrative and tempting, Neetu won't be able to participate as she has to leave for Ameer Sultan's shoot in Pattaya (Thailand) this week," said her publicist Dale Bhagwagar.
Q&A
The 16th regional round of Tata Crucible Business Quiz 2010 was held in Chandigarh on Saturday, September 24th, 2010. In a spirited battle of brains, Dr. Anurakshat Gupta and Dr. S. Bhattacharya from The Armed Forces Medical Services emerged as winners, after a grueling but exciting regional final.
Director's cut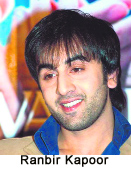 Bollywood heartthrob Ranbir Kapoor says his interest in direction is an immature dream which will take a long time to fulfill as he is busy consolidating his position as an actor. But the 27-year-old Kapoor scion says that he is determined to see his dream come true. "It would be definitely under RK banner and I would like to direct and act in the film too. But currently I am too busy as an actor," he said. Ranbir said he wants to consolidate his position as an actor first so that the family can trust him more. The six-film-old actor, who has attempted political thriller like Raajneeti, story of an underdog Rocket Singh, coming of age movie Wake Up Sid and a comedy Ajab Prem Ki Gazab Kahani, felt action was a tricky genre.