Pull of petro law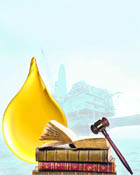 Petroleum law is an emerging field with good scope, writes Usha Albuquerque
While practically every aspect of our lives is governed by rules and regulations this is much more so in the commercial world. Every business organisation, big or small, working in a national or global marketplace requires lawyers to define the rules, advise business houses, work out mergers and acquisitions, and generally enable companies to work within the parameters of law.Every acquisition, merger, joint venture deal, foreign collaboration, public listing or de-listing requires dozens of lawyers for drawing up contracts and interpreting statutes and statutory provisions.

Game for squash

Specialisation in biophysics

A challenging choice

Correct guide
Careercature
Sandeep Joshi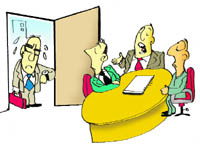 He may be late like the CWG organising committee, but he will deliver what we want.

OFFICE Mantra
Surviving a Bad boss
Little diplomacy can go a long way, suggests Deepak Kaistha
Handling a tough taskmaster needs a lot of patience and diplomacy. To start with a tough boss can be demotivating, uninspiring and meddling in projects being handled by their immediate subordinates.
Digital footprints on road to marketing
The Internet has dramatically changed the way in which businesses interact, market, and sell to customers.
Institute Newsboard
Pearl academy bags 3 projects
Pearl Academy of Fashion (PAF) has been awarded three projects under UKIERI (UK-India Education and Research Initiative with:Ravensbourne College of Communication & Design for exploration of design and supply chain across India and UK;
Thin line between Right & wrong
Corporate genius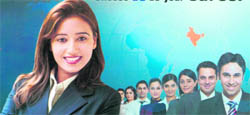 With a growing and challenging market, the demand for Company Secretaries has increased manifold. In addition to having a simple admission process, there are no entry barriers for students interested in doing a CS course. Lucrative salary, perks and the prestige attached are added attractions to the CS course.
Happiness work
Old is gold
Gems of ancient wisdom
In this age of hire and fire and use and throw, hiring fresh personnel and getting new gadgets looks too easy, but don't forget that the induction of new resources means spending additional money.