WORLD TOURISM WEEK
Guest appearance
The city is high on hosting its guests these days. Tourism seems to suit the Corbusier city nicely: a picture perfect example of sticking to traditions and yet modernising. A lot is happening and more is on the cards. While the tourists enjoy a special treatment and we are at our hospitable best, a curiosity arises. That of checking out what tourist spot gets the most attention from our guests!

The Government Museum and Art Gallery-10 wears a deserted look
Warming up to winter
Style, colour, pattern … the autumn/winter collection has a lot to offer
Crisp patterns, weaved fabric, bright hues; greeting winters on a warm note, what we saw for women autumn/winter collection is a play of colours, structured lines, fitted silhouettes and well-defined designs. Style and colour though remain almost similar to last year, for the coming season we saw a lot of checks, abstract designs, leather and velvet patches and fur too seemed to be riding high. Natural fur, artificial fur, red fur, green fur, black fur; fur is everywhere. And if you like fur well, it's high time you get a few garments made of it.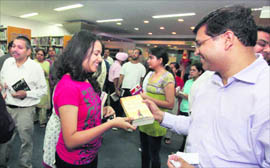 Passing the book
Those belonging to the borrowing school of thought will love this! British Library on Tuesday unveiled Books on Holiday; a concept that might not have anything much to do with holidays, but has everything else to do with reading, celebration of the hobby, rather a habit and ensuring that the cult grows.


Photo: Pradeep Tewari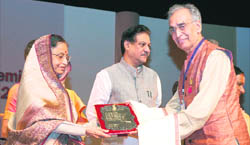 Art, artist & award
Kamal Arora, city-based theatre person and vice-chairman of Chandigarh Sangeet Natak Akademi, was conferred the Sangeet Natak Akademi Award, 2009 (National Award) by the President of India, Pratibha Devisingh Patil. This award was given to him for his life-long contribution in the field of theatre in the category of Allied Theatre Arts (make-up).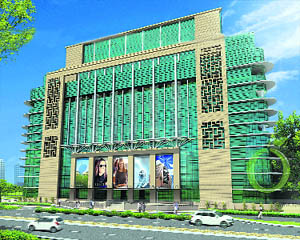 One-stop wonder!
Mohali Junction, a conglomerate of an AC bus station, corporate office space, mall-cum-multiplex with Big Bazaar is set to draw tricity crowds
Automated car park, ten-screen multiplex, bowling alley, discotheque, swimming pool, Hotel Garden Inn, all next to an air-conditioned bus terminus in three towers, one of them 18 storeys with a helipad on top - well, this is Mohali Junction, which would be partially operational by next year.


The projection of Mohali Junction

WORLD TOURISM WEEK
LINE of control
It's a cross between art and architecture, a dedication to the geometrical grid of sectors, a celebration of straight, sleek structures and every other shape that is so akin to the city. Chandigarh and Me, an exhibition by Namita Kohli, during the celebrations of World Tourism Week, is a journey into the works inspired by Corbusier's philosophy.


Two much fun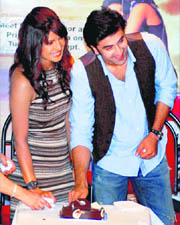 Actors Priyanka Chopra and Ranbir Kapoor cut a cake at a promotional event of their upcoming film Anjaana Anjaani in Mumbai . — PTI Photo
Renee Writes
Love hurts
at lifestyletribune@gmail.com or Life Style, The Tribune,
Sector 29-C, Chd
I am a 19-year-old boy in a relationship with a girl of the same age, but from a different city. We met at Kurukshetra University previous year, but she soon went off to Panipat for another course. Though we both feel for each other, but since she has left for another city, we have been fighting almost everyday. Now, she says she can do everything for her parents, even leave me. I wonder what has happened to her, how come her feelings have suddenly changed. I have also asked some mutual friends to intervene but it is of no use. I am left with no solution and I am unable to do anything. Please help me to sort this relationship it is very difficult for me to live without her.
It's kids first
Holidays are the most awaited time of the year, both for elders as well as the kids. It is the time to sit back, relax and just do 'nothing'. The key to a good holiday lies in proper planning, especially when the little ones are with you. Another good way of ensuring that your holiday with children is a success is to plan trips that they will enjoy.
I am sorry…
A new study finds out why women apologise more If you think women say 'I'm sorry' more than men do, you may be right, scientists say.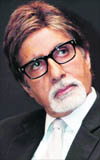 God of Small Screen
Megastar Amitabh Bachchan, who returns as the host of the fourth season of Kaun Banega Crorepati (KBC), says that he had debuted on small screen a decade ago against the advice of family, friends and advisors.






Amitabh Bachchan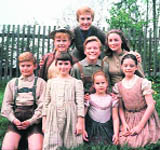 Sound of reunion
Fans will get to witness the re-union of the cast of Oscar-winning movie The Sound Of Music in the October 29th episode of The Oprah Winfrey Show, according to reports. Julie Andrews, who had the starring role of Maria, and Christopher Plummer, who played her boss turned husband Captain von Trapp in the 1965 film, will be present in addition to the actors who played the seven von Trapp children.
Love, at last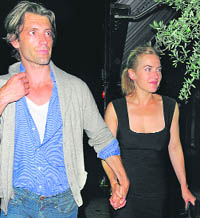 Hollywood star Kate Winslet is so happy with her new-found love that she is considering marrying him and have children together in the future. The 34-year-old actor has completely fallen for male model Louis Dowler, who is also 34, and has been contemplating their future together."As far as Kate is concerned, they could go all the way together - get married, have kids. She's the happiest we've ever seen her, he really brings out a wonderful, carefree side to her that we haven't seen for years," said a friend of the Titanic star.



Kate Winslet with Louis Dowler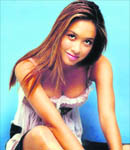 Indecent proposal
Singer Myleene Klass, who is also a presenter for TV show The Screening Room, has accused a Hollywood A-lister of asking her to sign a sex contract when she went to interview him. According to Klass, the Hollywood star was newly married when he propositioned her with a sex contract. The 32-year-old singer said that the celebrity made his move over a lunch meeting around six months ago.


Myleene Klass

Going places


Indian filmmaker Shekhar Kapur, best known for his films Bandit Queen and 'Elizabeth', has been named as one of the jury member for upcoming London film festival, which begins October 13.To be headed by Patricia Clarkson, the jury also includes Gabriel Byrne and Sandy Powell. Kapur, who was also on jury for the Cannes film festival, will be judging films including Danny Boyle's 127 Hours, Mike Leigh's Another Year Darren Aronofsky's Black Swan and Tom Hooper's The King's Speech.

Shekhar Kapoor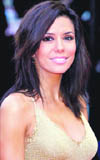 Site of Charity
Acelebrity auction via Twitter spearheaded by Desperate Housewives star Eva Longoria Parker has raised over $ 540,000 for disabled children in Haiti.A bevy of Hollywood stars offered to follow fans on the micro-blogging site and arrange one-of-a-kind meetings with the winning bidders, who offered up cash donations throughout last week.



Eva Langoria

3D effect
The Star Wars franchise is all set to get a 3D treatment. George Lucas will re-release the 3D version beginning with Phantom Menace in 2012.