Investing in tricity
Wait to make the right move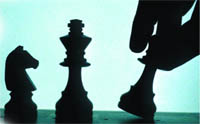 Sandeep Goe
Sudden upheaval in the prices of residential properties in the tricity - Chandigarh, Mohali and Panchkula - has turned the realty market into a seller's market from being a buyer's market. According to industry watchers investing, in residential property at this time is not a very wise option. But for all those itching to invest, the simple rule in this is to look around and wait.
Colony culture
Residents of small towns of Punjab like Dirba and Sunam now prefer to live in well-planned colonies, writes Shariq Majeed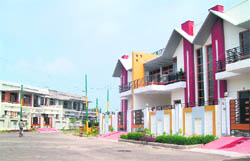 The winds of change are sweeping through the hinterlands of Punjab, if one goes by the lifestyle in these areas. In several small towns of Punjab, the days of dusty, narrow streets with haphazard growth of residential units are things of the past as more and more residents are preferring to move to planned and "fully equipped" residential clusters as their counterparts in bigger cities do.


View of a colony in Dirba Photo by the writer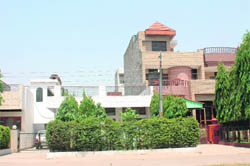 GROUND REALTY
The magic of two
Jagvir Goyal
While planning one's house, people often get stuck over the decision about the number of floors they should build. Any decision in this regard depends on a number of factors:



Practically speaking 'two' is the right number of storeys in individual houses Photo: Kuldip Dhiman

REALTY BYTES
Acoustic advantage
As a step in building better workspaces, warehouses, factories etc the Everest Industries Limited has announced the availability of their "Acoustic Ceilings" for commercial segment.
Tax tips
S.C. Vasudeva

Can't gift to daughter

Tax rebate on joint loan

Will matters

DTC: Capital gain on sale of house