Root cause
Green entrepreneurs' big day with Prince Charles
Had Newton not sat under the tree, looking at apple fall and preferred to slip back into dreams, we wouldn't have known gravity. Likewise, had Jacques E Branden Berger ignored the red wine spill onto a red tablecloth at a restaurant where he was eating, we wouldn't have got cellophane, and if Chef George Crum ignored his dinner guest's demand to serve thin crisp French fries, we wouldn't be digging into crisp potato chips. An idea makes all the difference. But if it's backed by something that could transform it into reality, there you are!
n Together we can
n Success tastes sweet
n Out of the box
No short cuts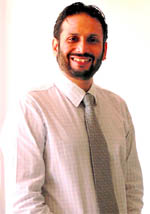 The problem with overseas learning is that without any proper guidance one is forced to believe what he is told, only to land up in an alien land and in a totally different situation
At 15, he sold candles on the wayside when children of his age were bursting crackers on Diwali. Next, he sold fabric to the shopkeepers across the city markets. He shared the same childhood as millions of other children dream of making it big. And, he actually made it. His is a story of dreams coming true; his success story started from Rs 5,000 to Rs 600 crore. We might call it inspiring, but Naresh Gulati calls it a possibility.


Naresh Gulati


Masala Mix
Her last film, Shyam Benegal's Well Done Abba, went on to win a National award but actor Minissha Lamba says the genre lacks mass appeal and she now wants to do some 'cliched masala' flicks.Critics lauded the actors' performance in the film and the movie was also in the running to be India's official entry for the Academy Awards, but Minissha says that she was disappointed.


Minissha Lamba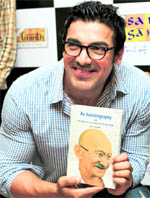 Following Bapu
I believe in Mahatma's ideology: John Abraham
Bollywood hunk John Abraham, who distributed copies of Mahatma Gandhi's autobiography My Experiments With Truth at an event on Saturday, revealed that he believes in the ideology of non-violence advocated by the Father of the Nation. "I respect Gandhiji a lot and totally believe in his ideology of non-violence. I'm a very non-violent man," John told reporters. The actor was present at a bookstore to distribute the Mahatma's autobiography as a promotional activity for his forthcoming film, Jhootha Hi Sahi where he will essay the role of the owner of a bookstore.
Rajni Rocks
Bollywood actor-producer Aamir Khan says he is yearning to watch southern superstar Rajnikanth-starrer Robot. "I am most keen to see Robot. Rajni sir rocks!" Aamir posted on social networking site Facebook. The movie, which is called Endhiran in Tamil, also features Aishwarya Rai. Apparently made at a budget of Rs.175 crore ($38 million), it is being lapped up by audiences across India. Actors who have seen the movie are all praise for it, but have pointed to its inordinate length.


Rajnikanth

Hooked for Crook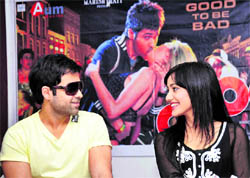 Bollywood actors Emraan Hashmi and Neha Sharma at a press conference to promote their upcoming film Crook on Saturday. — PTI photo

Fashion tacky-tics
Coloured lenses, hair tacky: Sonam Kapoor
Actress Sonam Kapoor, who is a style icon for the youth, feels wearing coloured lenses and sporting coloured hair is the worst thing girls can do to themselves. "I don't understand the concept of coloured lenses and bleached blonde hair. It looks so tacky. Why oh why do girls do it to themselves," Sonam posted on her Twitter page. "I don't understand the concept of coloured lenses and bleached blonde hair. It looks so tacky. Why oh why do girls do it to themselves," Sonam posted on her Twitter page.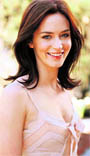 High-fi
Hollywood actress Emily Blunt is all set to star opposite Bruce Willis in a new time-travel sci-fi thriller Looper. The film also stars Inception actor Joseph Gordon-Levitt and will be directed by Rian Johnson who has written the script as well. Ram Bergman, who produced Johnson's previous two films, will be producing the Looper. The film is centered on a group of killers who send bodies of their victims back in time. Blunt will play a single mother forced to go to great lengths to protect her son.
Emily Blunt

Green with fear!
Hollywood beauty Christina Ricci has confessed that she suffers from a phobia of plants and can't even touch them. The 30-year-old actress revealed that she has a strong dislike for gardening and does not like being near plants because the soil makes her feel 'dirty', reported Contactmusic.
Bollywood calling?
He has styled the tresses of Hollywood divas like Heather Graham, Drew Barrymore and Sharon Stone but Los Angeles-based celebrity hair expert Jamal Hammadi is in awe of Bollywood stars Aishwarya Rai and Shah Rukh Khan. And he would love to style them too.
Spice up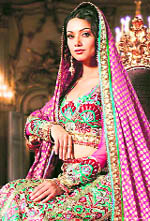 Wed in style
Over the years the bridal look has changed keeping in mind the changing fashion trends. A few decades ago, red was the bride's colour. Today, there is a lot of experimentation with different colours. Apart from shades of red, magenta and pink, out of the ordinary colours are also being used for the bride's dress like sea green, turquoise blue (feroza), lavender (pinkish mauve), strawberry, fuchsia, rust, copper, purple and so on. Combinations of two contrasting colours are also popular. The prediction is that colours like purple, sheer gold, peacock blue may be the new trend in bridal wear, used with contrasting colours, like purple, pink, gold, rich green and so on.
Folk lures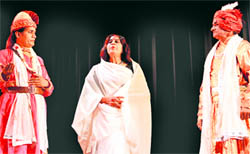 The folk music and dance traditions of any region are the cumulative expression of their cultural life. Linking up past with the present, this timeless flow of cultural expressions have sustained life in its true form," maintains Kamal Tewari, chairperson, Chandigarh Sangeet Natak Akademy. The Indian folk art lover has always been curious to know, feel and relish the history and multiplicity of folk performing traditions, whether its the ritualistic celebrations of local Gods and Goddesses, love legends, war heroes, historical characters and stories from epic literature.
Black is in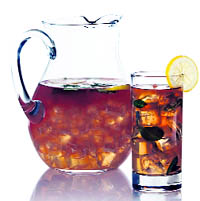 Tea is most beneficial when taken without milk, say researchers
For most of us a cuppa chai means tea with a dash of milk and sugar. However, many wouldn't know that putting that dash of milk for making the cuppa taste better, one is actually negating the good qualities of tea that are beneficial for one's heart. Scientists always have been telling us that tea is good for the heart but only without milk. Many studies have been conducted and a report published in a leading European Heart Journal categorically states that tea is good only without milk.
BODY wise
Chill pill
There is no magical way to escape the stress you face each day. Stress has become a wide spread ailment affecting people of all ages. Learning to de-stress is a gift you deserve to give yourself. For this, you need to find effective methods of coping and dealing with stress. A combination of the below mentioned steps may help you in counter stress.